Today Canstar has announced that ALDI has taken out first place in Canstar Blue's Most Satisfied Customers – Supermarket Fruits & Vegetables award. This is the third consecutive year that ALDI has been the pick of the bunch for fresh produce, achieving peach perfect scores for four out of five categories, including overall satisfaction, value for money, freshness of produce and presentation of fruit and vegetable section.

Group Buying Director of Fruit and Vegetables at ALDI, Matt Atley said, "Recognition like this is only possible because of the Aussie growers in our network. Our joint commitment to delivering the highest quality fruit and vegetables at low prices means our customers never have to compromise on getting fresh produce in their trolleys," he said.
"We work closely with all our Aussie growers to ensure a wide range of quality produce is available at affordable prices in all our ALDI stores. Our Aussie first supplier policy means that we turn to our local Aussie growers for more than 97 per cent of the produce in our stores. This award is recognition that our low prices certainly does not detract from the quality of the fresh produce on our shelves," Mr Atley continued.
Canstar Blue's Editor-in-Chief, Christine Seib also commented on ALDI's third consecutive win, saying: "Competition is heating up in the fresh produce section as supermarkets look to burnish their reputations for providing value for money on grocery staples but while rivals may have improved their performance in 2023, they couldn't top ALDI's fruits and vegetables offering.
In its third consecutive win of Canstar Blue's Most Satisfied Customers – Supermarket Fruits & Vegetables award, ALDI was the only supermarket to score a top rating of five stars from its own customers for value for money. ALDI also received five stars for freshness, presentation of its fruits and vegetables section, and for the overall satisfaction customers felt about their purchase, which is a testament to ALDI's focus of giving consumers bang for their buck even when budgets are tight."
This award comes off the back of a string of gold medals for ALDI, including Canstar Blue's Most Satisfied Customers and Finder Customer Satisfaction Award.
Meet the growers of some of ALDI's Award-wining fruit and veg
Aussie Sweet Corn – in season now!
Meet our Queensland Sweet Corn Growers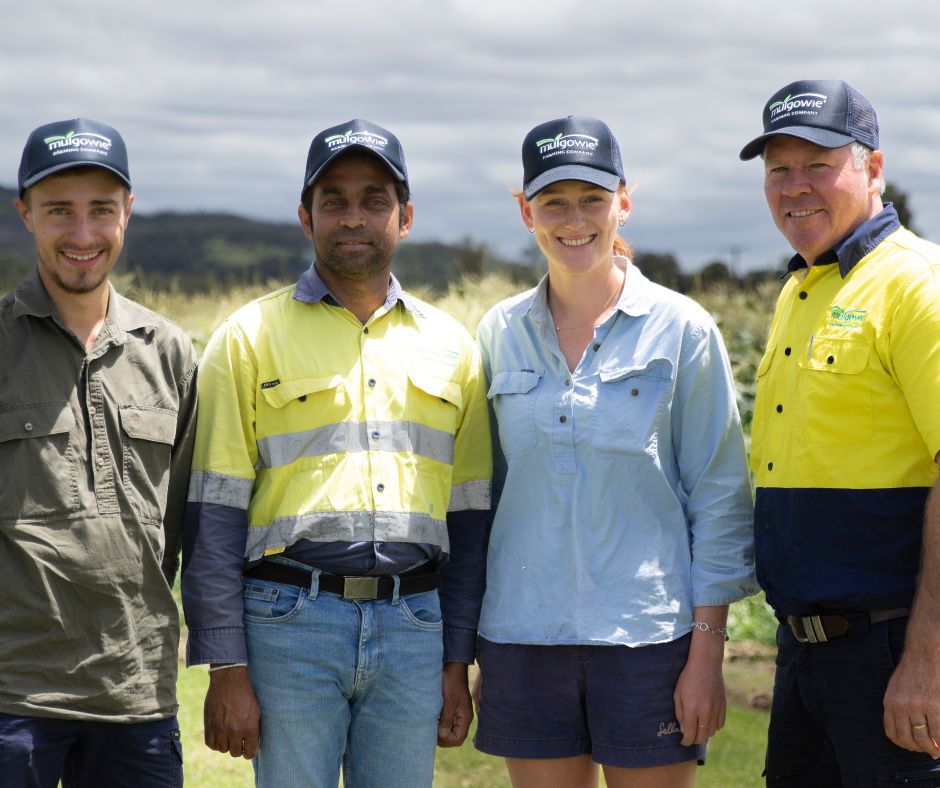 If anyone knows a thing or two about growing melt-in-your-mouth sweet corn, it's the Mulgowie Farming Co in Queensland. With the help of their expert agronomists Rowan, Chanaka, Hannah and Andrew, Mulgowie ensures that its corn always grows in nutrient-dense soil for the best, and healthiest corn. And it may sound corny, but they say the secret to spring's simplest and purest pleasure, is a passionate and dedicated team of farmers.
Meet our Western Australia Sweet Corn Growers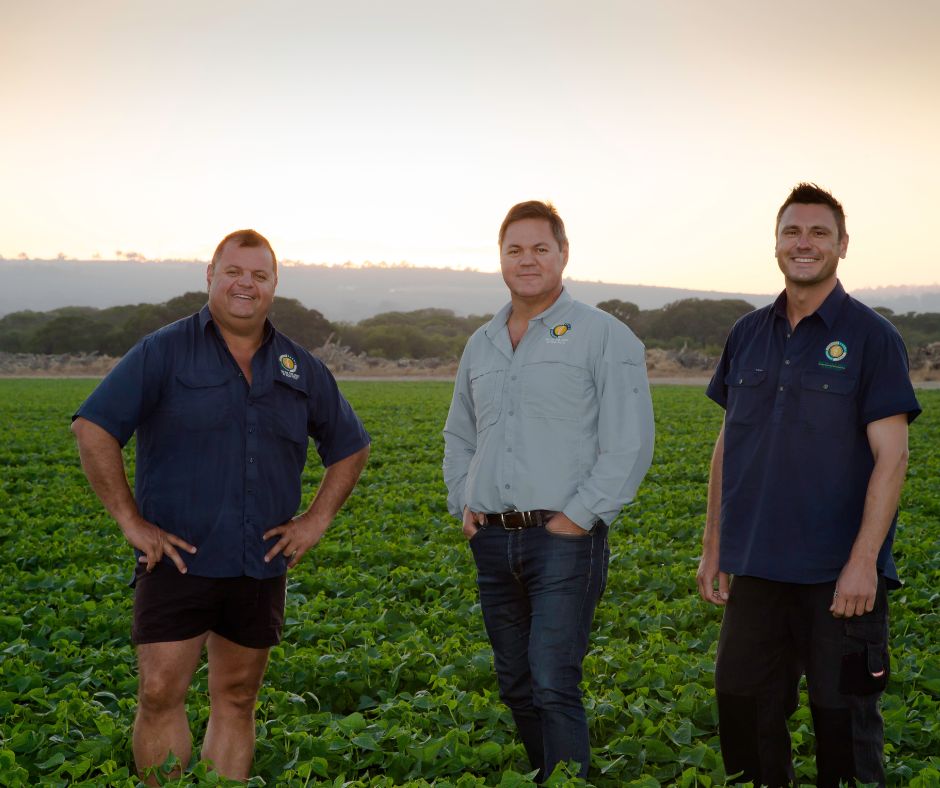 Located on the outskirts of Perth, Trandos Farms has been growing fresh Aussie produce since 1939. With a rich background in farming, Trandos has been proudly supplying ALDI with sweet corn for the past six years. Recently in a bid to improve their environmental impact, Trandos removed the plastic tray from their corn packs, reducing their use of plastic packaging by 80%.
Aussie Zucchini – in season now!
Meet our Victorian Zucchini Grower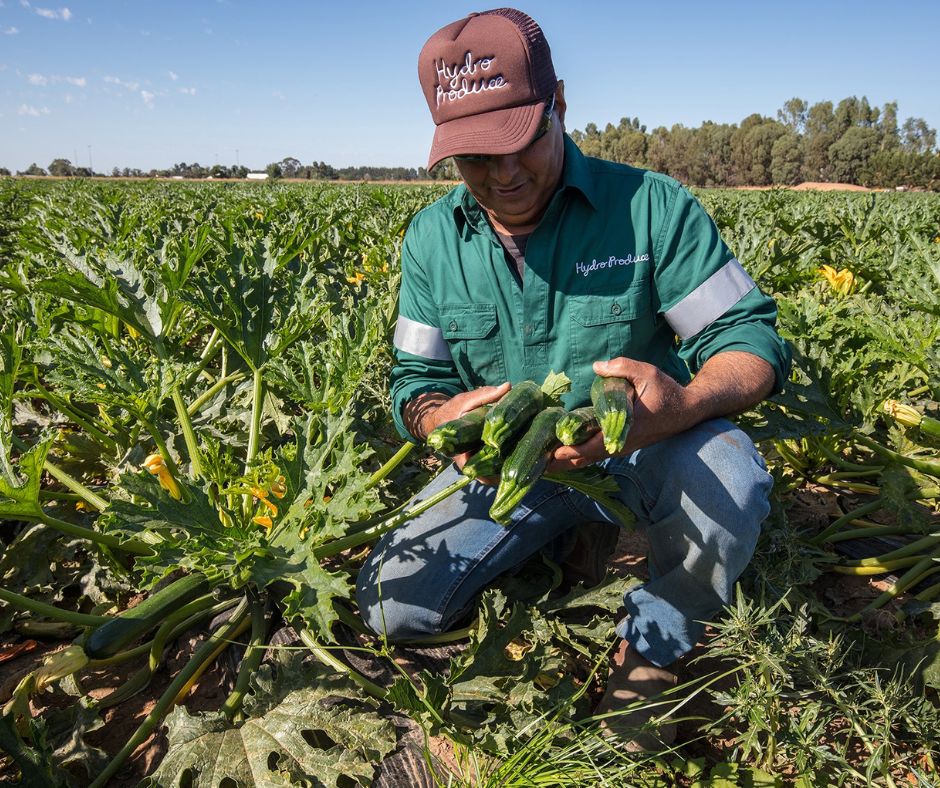 With three decades of ALDI experience under their belt, Hydro Produce's continuing passion and commitment to feeding Australians fresh and tasty zucchini remains at the core of what they do. In the summer months, their zucchini is grown in Victoria and in winter, it's grown in the warmer Queensland climate. This allows them to produce healthy crops year round, so they can keep ALDI families happy for more decades to come.
Aussie truss tomatoes – in season now!
Meet our Victorian Tomato Grower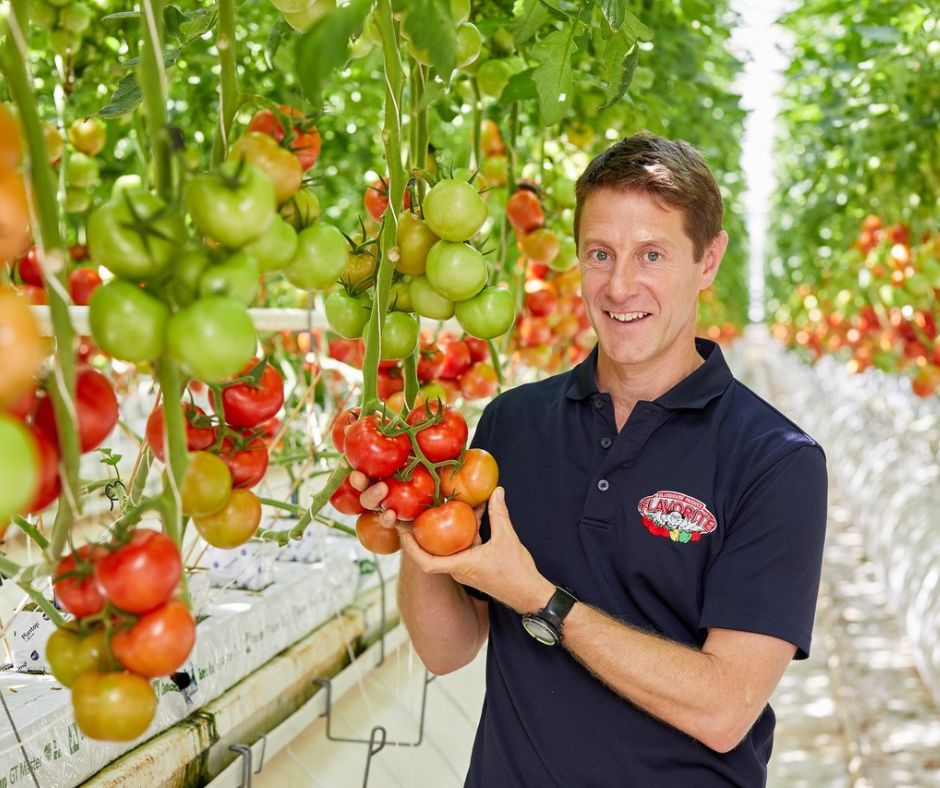 Established in the early 90's, Flavorite is Australia's largest glasshouse producer of fresh fruit and veg. Flavorite is family owned with three generations of experience in growing and supplying premium fresh, flavourful produce from their four Victorian farms in Warragal, Katunga, Mansfield and Tatura. We've worked with Flavorite since the early 00's and have kept them busy. The team supply us with truss tomatoes, cherry truss tomatoes, palermo (sweet capsicum), mini capsicum, eggplant and continental cucumbers. Every year, they supply us with close to 3 million kg of fresh tomatoes!