As Aussies around the country continue looking for new ways to still enjoy a treat without breaking the budget, ALDI has dropped a new range of Limited Time Only products that are the perfect "fakeaway" dinner or dessert this season.
With prices starting as low as 99c, ALDI's Limited Time Only spring range lets families to enjoy a variety of delicious takeaway style meals for less. Whether you're in the mood for Italian, French, German, Tex-Mex or Asian cuisine, ALDI has you and your palate sorted with everything from dumplings, pizza, parmi's, spring rolls with a twist, and much more on the menu. Everyone in the family will have a new favourite!
Shoppers looking for a budget-friendly pub classic can tuck into the World Kitchen Mighty Meat Fully Loaded Pizza 700g ($9.99), or how about the Ready, Set … Cook! Chicken Schnitzel Lemon and Herb Flavoured Crumb 350g ($7.49) and let's not forget our vego friends with the Urban Eats Cauliflower Buffalo Wings 320g ($4.99).
Other highlights from the new arrivals on ALDI's exclusive brands menu include the fun and flavourful Ready, Set … Cook! Greek Style Chicken Wraps Meal Kit 708g (serves two for $14.99), ultra budget friendly Urban Eats Soup Noodles – Miso or Kimchi 180g ($2.99), and "best of both worlds" inspired World Kitchen Cheeseburger Spring Rolls 240g ($4.99).
These are just the beginning though, with even more decadent desserts and guilty pleasure treats on the menu for all the sweet tooths out there. From boujee Specially Selected French Macarons 12 pack ($8.99) to Food Envy Cheesecake Cookies & Cream 100g ($2.99) for the cookie lovers. This range will also see the return of the Sweet Vine Dark Chocolate Dipped Mango 90g ($3.99) which sent customers raving last year, as well as White Mill Cake in a Mug 55g (99c) for a super-convenient, low-price dessert.
Kylie Warnke, ALDI Shopping Expert, says: "We've been listening to our customers and know that Aussie families are looking for new ways to bring fun to the dinner table without breaking the bank. We should all be able to enjoy a treat from time to time, so our latest Limited Time Only range is chock-a-block full of classic 'fakeaway' favourites at incredibly low prices."
"These delicious, family-friendly dinners and desserts include both new and returning products that we're sure customers will love to see back on shelves. From classic pub meals you can whip up at home to drool-worthy desserts, there's something for everyone and every household budget," Kylie says.
Kylie's top go-to dinners and desserts include:
Urban Eats Cauliflower Buffalo Wings 320g ($4.99)
Kylie says: "Coated in a spicy and tangy buffalo sauce, these tender cauliflower florets pack a satisfying kick of heat with each bite. They're perfect for party platters or a game day snack – plus they're vego-friendly!"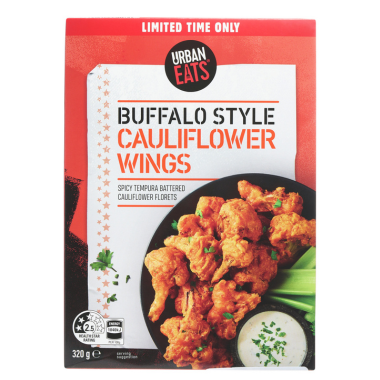 The Fishmonger Salt & Pepper Squid 280g ($6.99)
Kylie says: A pub-style classic that you can whip up at home at a fraction of the price of eating out. The crispy coating and tender squid pieces are perfectly seasoned and make for an irresistible combination."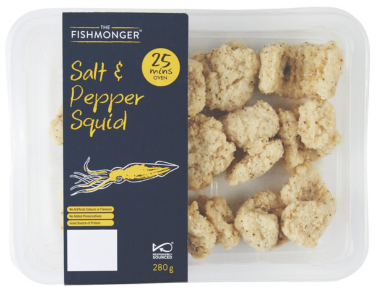 Specially Selected French Macarons 12 pack ($8.99)
Kylie says: "Who says you can't enjoy a taste of Paris without the hefty price tag? This dozen pack of macarons is bursting with flavour and is sure to be a crowd pleaser as an after dinner treat for the family or a dinner party with friends."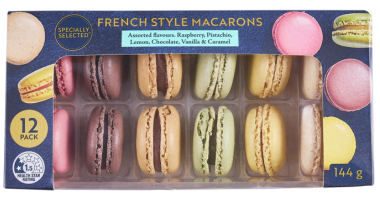 White Mill Cake in a Mug 55g (99c)
Kylie says: "The perfect dessert that can be whipped together in only 80 seconds. It is available in Double Choc, Cinnamon Doughnut, Sticky Date, and Triple Choc Brownie flavours, and goes down a treat with a scoop of ice cream on top!"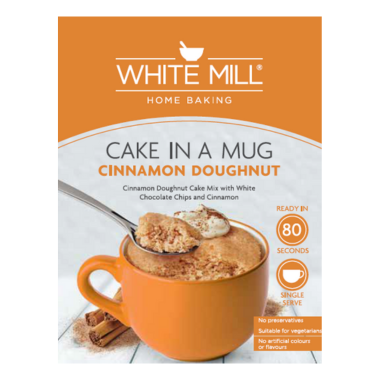 World Kitchen Cheeseburger Spring Rolls 240g ($4.99)
Kylie says: "Don't hate it 'till you try it! These crispy wonders may be unconventional, but this delightful fusion of two beloved classics. Delicious and the perfect snack or entree– it's sure to kickstart a household debate!"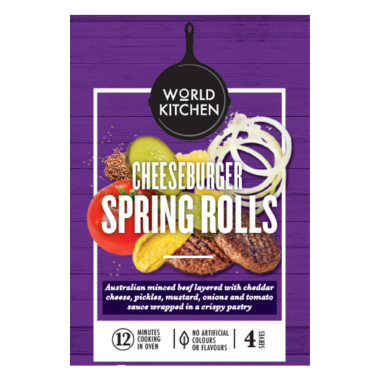 The new spring range also includes a stacked roster of Limited Time Only beverages, snacks, health, and beauty products, and much more. The full list of new and returning products available for a limited time only is available here, and a shortlist below:
Brand NEW products to add to the menu
In ALDI's freezers:
Café Series Mashed Potato with Cheddar Cheese 600g, $4.99
Monarc Utopia Salted Caramel Ice Cream 4pk 428ml, $4.99
Papa Giuseppi's Cheese Pizza Pies 2pk 310g, $4.99
Chilling in the fridges:
Food Envy Cheesecake Cookies & Cream 100g, $2.99
Earth Grown Vegetarian Sausages 300g, $4.99
World Kitchen Cheeseburger Spring Rolls 240g, $4.99
Aunty Kath's Cookie Dough – Choc Chip 450g, $5.99
Ready, Set … Cook! Chicken Schnitzel Lemon and Herb Flavoured Crumb 350g, $7.49
Ready, Set … Cook! Chicken Stir Fry Strips Peri Peri 500g, $7.99
Specially Selected French Macarons 12 pack, $8.99
The Fishmonger Flame Roasted Smoked Salmon 150g, $8.99
World Kitchen Sweet & Sour Chicken 800g, $10.99
Ready, Set … Cook! Slow Cooked Pulled Pork BBQ Chipotle Sauce, $9.99
Ready, Set … Cook! Free Range Chicken Wings Sticky Maple BBQ Flavour 1.5kg, $12.99
Ready, Set … Cook! Greek Style Chicken Wraps Meal Kit 708g, $14.99
Ready, Set … Cook! Pork Belly Twister with Sweet Soy Glaze, $19.99
The Fishmonger Fresh Tasmanian Salmon Fillets (Marinated Lemon, Basil & Dill) 480g/4pk, $19.99
Ready, Set … Cook! Marinated Pork Ribs South Carolina Flavour, $21.99
Returning favourites that everyone will enjoy
In ALDI's freezers:
Urban Eats Cauliflower Buffalo Wings 320g, $4.99
Specially Selected Potato Gratin Mushroom & Truffle 400g, $5.49
Urban Eats Greek Tiropita 750g, $8.99
Pantry essentials:
White Mill Cake in a Mug 55g, 99c – Double Choc, Cinnamon Doughnut, Sticky Date & Triple Choc Brownie
Urban Eats Soup Noodles – Miso or Kimchi 180g, $2.99
Sweet Vine Dark Chocolate Dipped Mango 90g, $3.99
Chilling in the fridges:
World Kitchen Pumpkin Tortelloni 325g, $4.99
The Fishmonger Melt in the Middle Fish Cakes Cod & Parsley 2pk/290g, $5.99
The Fishmonger Salt & Pepper Squid 280g, $6.99
World Kitchen Chicken Parmigiana with Roast Potatoes 350g, $7.99
World Kitchen Mighty Meat Fully Loaded Pizza 700g, $9.99