ALDI is proud to be Australia's favourite liquor store, having recently been named Liquor Store of the Year 2017 at the Roy Morgan Research Customer Satisfaction Awards.
It's an award that recognises our commitment to providing high quality products at unbeatable prices, across our entire range of beer, wine and spirit products.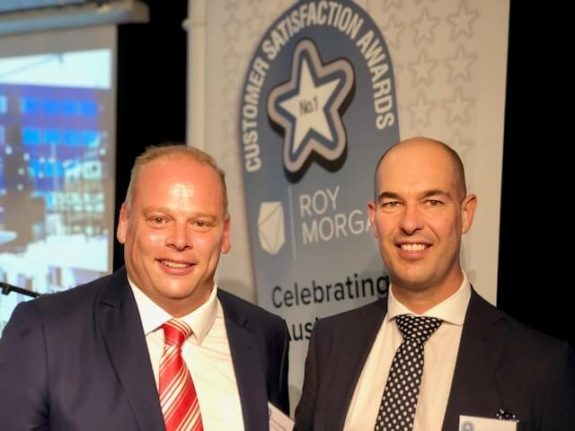 The title follows many individual product awards we have received both locally and internationally over the years. It recognises the unique value ALDI can offer our customers with our tightly focused range, unwavering passion for quality and longstanding relationships with local and international suppliers.
Here are a few reasons why we're famous for our liquor offering.
Creating top drops with top partners
ALDI partners with some of the best breweries, winemakers and spirit producers both in Australia and internationally, which means we can deliver exceptional quality, value and consistency to our customers.
We work together to develop products from start to finish, with direct input into growing conditions, harvesting, fermenting, aging, bottling and more.
Our partnerships with suppliers are focused on longevity, transparency, and a desire to see the customer win with great-tasting products at unbeatable prices.
While most of the products we sell are exclusive to ALDI, we do from time to time offer beer, wine and spirit products from some of the most highly regarded local and international brands.
A focus on Good Different 
ALDI offers exceptional value, not only in the types of liquor we sell but also within the products stocked in these categories.
This year we will be introducing newer or lesser-known varieties to our wine category, such as Fiano, Spanish Rosado, Montepulicano and Durif, as well as wines from the Cote Du Rhone, such as Plan De Dieu.
Alongside the award-winning Storm Super Dry (which picked up the trophy for Best Australian Style Lager at the 2017 Australian International Beer Awards), ALDI also now stocks a range of Australia's best selling beer brands in a convenient and easy to carry 12 pack format – Corona, Carlton Dry  and Coopers Pale Ale.
ALDI continues to partner with some of the world's leading distillers and in 2018, as part of our Special Buys program, will be offering an amazing range of premium Scotch such as the 30 year old Glen Orrin Blended Whisky. Single Malt fans won't be disappointed with a great range of aged malts including 12YO, 18YO and 25YO single malts coming later in the year at prices that are worth waiting for.
Bottling value
Our liquor products are benchmarked against competitors that are double the price point and those that perform well in award shows. For example, a $10 wine at ALDI should drink like a $20–$25 wine from elsewhere.
This same commitment applies across our entire range of beer and spirit products. For example ALDI's Highland Black 8 Year Old Blended Scotch Whisky recently won Double Gold at the Melbourne International Spirits Competition, sharing the award with a competitor product that retailed at almost three times the price.
Not your average liquor store
ALDI first introduced liquor to our Victorian stores in 2003. Today, ALDI liquor is available in more than 300 ALDI stores across NSW, ACT, VIC and WA – and we're continuing to grow.
The ALDI liquor range is small and tightly focused. Unlike other retailers, we don't have a large format liquor store and do not carry any chilled alcohol products for immediate consumption.
As we continue to grow and open more stores with a liquor offering, we'll remain focused on providing exceptional value in every product we sell.
For more information about ALDI liquor, visit:https://www.aldi.com.au/en/groceries/liquor/