Coconuts are having a moment. For the past couple of years, foodies, vegans and healthy eating types have been singing the praises of the humble coconut.
Hailing from the tropics, coconuts are synonymous with sun, sand and saltwater, so it's no surprise that we associate them with summery, tasty goodness. High in fibre, rich in antioxidants and a great source of iron, sodium, calcium and magnesium, coconut products taste (and smell) great and are good for you, too.
We stock a great range of coconut products, from beauty to health food and pantry items, to satisfy your coconut cravings. With everything from coconut water to coconut yoghurt, we've got the coco craze well and truly covered.
Dessert
Coconut is a staple in desserts and sweet treats for good reason—adding a little coconut to a recipe is a delicious way of bringing the sweetness up a level or two. It also gives chocolates, cakes and frozen treats a nice, distinctive texture. But don't take our word for it.
Try our Choceur Milk Coconut Chocolate Block ($2.69 200g) or Monarc Utopia Double Coated Coconut Mini Icecreams ($3.99 6pk) and see for yourself. For coconut lovers seeking a dairy free alternative there's our Yoconut Coconut Frozen Dessert ($4.99 500ml) made by local Victorian supplier Harry and Larry's.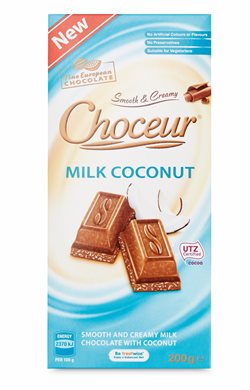 Snacking
For great-tasting snacking, you can't go past our Oh So Natural Roasted Coconut Bites ($2.99 100g) or a bag of Forresters Crispy Coconut Rolls ($3.99 140g).
Coconuts and biscuits come together in the form of our Belmont Biscuit Co Coconut Cookies ($1.79 200g) and our recently sold out, limited edition coconut flavoured Knoppers! And those in need of a gluten-free coconut hit can look out for our Has No Gluten Free Coconut Macaroons ($2.99 160g).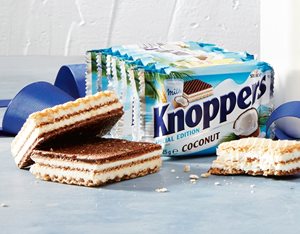 "It's no secret that coconuts are a huge flavour sensation at the moment. That's why it made perfect sense to expand our horizons and add a dash of coconut into our range. Hence, we created coconut versions of two popular biscuits: cookies and macaroons," said Monique Avdalis, Buying Director at ALDI Australia.
For some summery refreshment our Pure Tropics Coconut Water ($2.99 1L) hits the spot. We even have the health-conscious shopper covered with our Essential Health Coconut Protein Bar ($1.49 30g).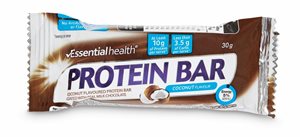 Cooking
For cooking that's right on trend, make sure you stock your pantry with plenty of coconut based products this summer. For delish curries and other Asian-inspired dishes, try our Asia Specialties Lite Coconut Cream ($0.89 400ml), which is also great if you're looking for a lighter option. Bakers will love our White Mill Desiccated or Shredded Coconut ($1.29 190g/250g), while our microwavable Imperial Grain Steamed Coconut Rice ($1.99 250g) is perfect when time is tight (and also pairs well with above mentioned coconut curry!)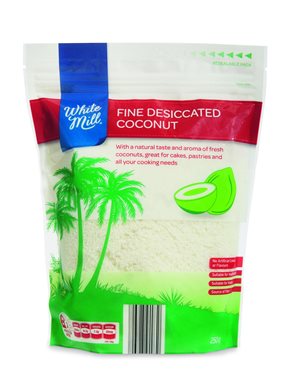 Beauty
Finally, if coconut beauty products are good enough for Miranda Kerr, they're good enough for us. Our Coconut Dream Body Wash ($3.69 1L) is enriched with coconut and chamomile extracts and will leave your skin feeling hydrated and soft.
Our Just Organic Extra Virgin Coconut Oil ($3.99 300g) is not only nutritionally beneficial – many consider this a must-have beauty product (think makeup remover, moisturiser or hair treatment).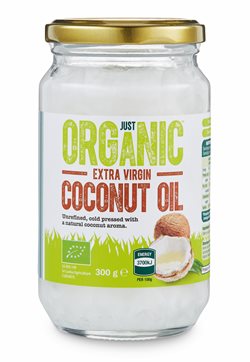 What better way to celebrate summer than with some coconut goodness! All of which can be found at your local ALDI store.