For another year in a row, ALDI's shoppers have been recognised as Australia's most satisfied- taking out top spot in Canstar Blue's Most Satisfied Customers Award for 2019. ALDI scored five out of five stars for overall customer satisfaction, value for money, Super Savers and the quality of exclusive brand products.  The freshness of fruit, vegetables and meat also scored five stars, proving that the work invested into improving fresh produce has been recognised.

The reasons behind this win probably come as no surprise for ALDI customers. From the dollars shoppers save ($2.2 billion a year, to be exact), to award winning wine and impressive French cheeses, to the endless surprises found in the Special Buys aisles, ALDI are proud of the differences that sets them apart.
"To have Australia's most satisfied supermarket customers for another year running is a remarkable achievement. Our aim is to always exceed the expectations of our shoppers and we have worked very hard over the past year to bring our customers not only great value products but the freshest fruit, vegetables and meat possible," said Oliver Bongardt, Managing Director of Corporate Buying, ALDI Australia.
"The reason why Australians choose to shop with us remains the same. We are the leader on price, continuing to save shoppers money while offering the highest quality products. It is a proud moment for us to be recognised for these efforts," added Oliver.
While ALDI have made some small changes, the reason why Australians choose to shop with them still remains the same. ALDI are the leader on price, continuing to save shoppers money while offering the highest quality products.
Here are just some of the reasons why ALDI has Australia's most satisfied shoppers:
Fresher than ever
ALDI have worked hard over the years to establish strong supplier relationships to ensure they are only sourcing the best quality produce. The supermarket now has a national approach to monitoring and inspecting stock, which ensures only top quality produce reaches stores.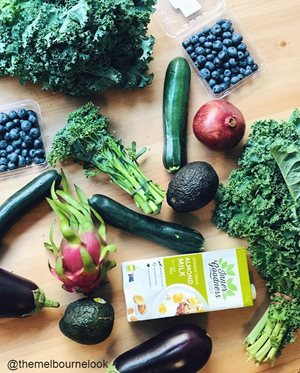 A sustainable future
As a major Australian retailer, ALDI has a far-reaching influence and can positively affect the wider community through their actions. ALDI has never offered single use carrier bags and the impact of this decision is the estimated avoidance of 40,000 tonnes of plastic, from entering the environment. Last month, in an event for business partners and industry stakeholders, ALDI announced commitments to reducing plastics and packaging. In collaboration with their suppliers, ALDI aims to cut at least a quarter of all plastic packaging from their range by 2025. They will also remove all problematic single use plastics such as cotton buds and plastic plates from stores by the end of 2020. Further, the packaging of exclusive brands will be reformulated to be 100% recyclable, reusable or compostable by the end of 2025.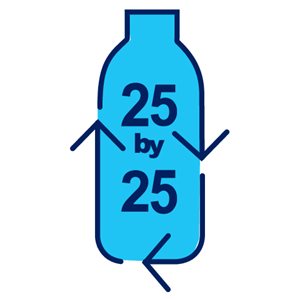 More for everyone
While ALDI has a limited range, there is still a focus on catering to various consumer needs, diets and tastes. Having recognsied that more people are following vegan and vegetarian diets, ALDI's everyday range has increased to include products that meet this demand. They stock more than 230 vegan-friendly products, which include Simply Vegetarian Burgers and Sausages and Chickpea, Sweet Potato and Quinoa Bites and Yoconut yogurt and ice cream,
ALDI has also added even more products to the Just Organics range, with everything from Apple Cider Vinegar, Almond Milk and Pasta Sauce available every day.  The Has No Gluten Free range now comprises of a number of products including muesli bars, flour, pasta, cereal, bread and biscuits.
Innovation has remained key, with the launch of some impressive products such as Halloumi Fries, Butter Chicken Naanwich, Yoconut, Salted Pretzel Milk Chocolate and Rose Gin to name a few.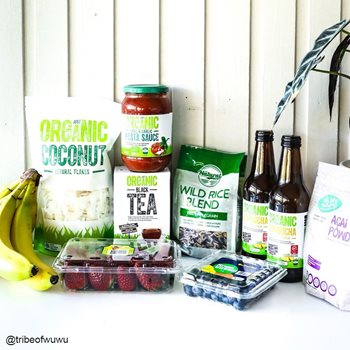 Cult following Special Buys
ALDI's stores offer a unique experience, with shoppers coming to expect a diverse range of Special Buys on shelves every Wednesday and Saturday. Popular sellers such as the Lacura Caviar skin care or Snow Gear Special Buys are rarely missed by ALDI's biggest fans. This year has also seen some innovative Special Buys, such as a bathroom renovation range which includes installation on key products. Earlier this year, ALDI encouraged customers to purchase with a purpose with a range of Mindful Living Special Buys featuring plant based foods, sustainable beauty products and organic textiles.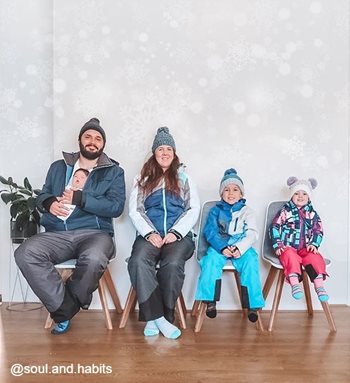 Modern look
ALDI has continued to roll out store refurbishments across many of the remainder old format stores in the network, with more than 350 stores having completed a transformation. New features include redesigned shelving, expanded wooden produce bays, as well as extended energy efficient chillers. As energy management remains a key priority, these stores also have energy efficient LED lighting. By 2020, all older stores will have undergone this refurbishment, providing every ALDI customer across the country with an even better shopping experience.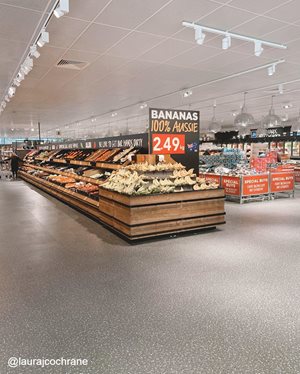 This award win would not have been possible without the support of ALDI's loyal customers. ALDI looks forward to continuing to keep Australian shoppers satisfied with an exciting, unique and low price shopping experience.