STOP everything and listen up, as this is snow joke!
ALDI's famous Snow Gear sale will be making a grand comeback to the middle aisle from Saturday 20 May with a range of 70+ high-quality items at unbeatable prices. Truly un-brr-lieveable! Carve up a storm with ALDI's wallet-friendly winter wears that can kit out a family of four to be completely slope-ready for under $1000!
Belinda Grice, Buying Director for Special Buys says: "The shredding season is finally upon us and we're back for 2023 with our biggest ever Snow Gear Special Buy! The team in Australia partner with experts in Austria to create products that are of exceptional quality and loaded with innovative tech. Our high performance gear is made to suit weather conditions from The Alps to Australia at a fraction of the price of what you'd expect to pay at specialist retailers. With uncompromised quality, durability and comfort, we're delighted to bring you the freshest value this winter.
"We love seeing the excitement of shoppers around this Special Buy and are proud to be a one-stop shop for our customers' snow holiday plans in 2023 when we offer top quality gear at low prices in store from Saturday 20 May!"
Kit out a family of four for $989.56 or get the kids sorted for under $100 each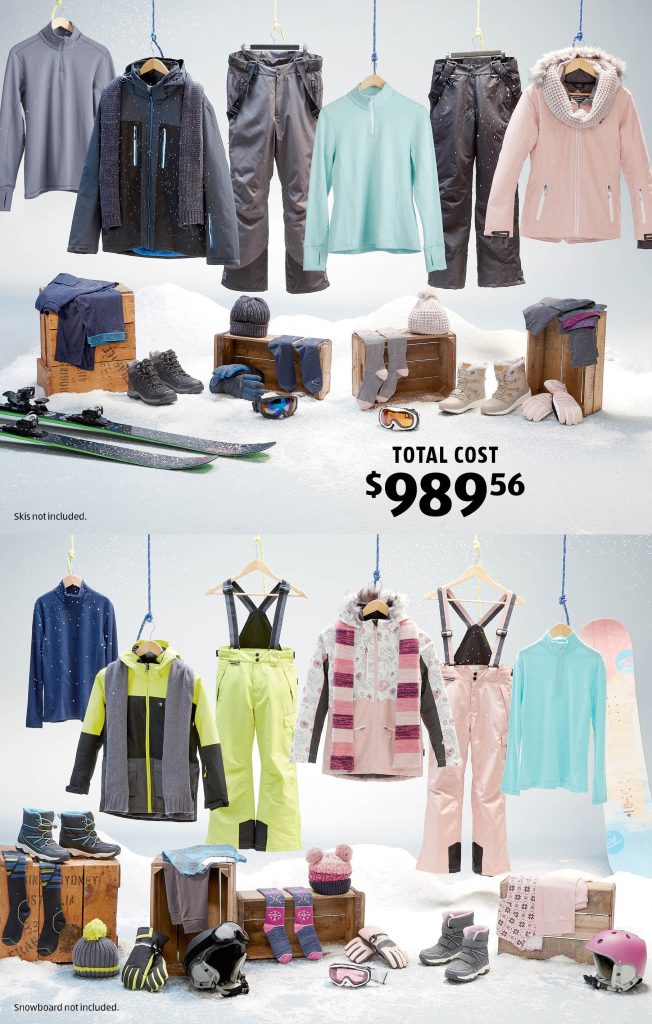 Ski holidays can feel like an avalanche of costs coming all at once. From the ski passes to the accommodation, the costs can add up quickly especially when factoring in ski gear for the entire family. Luckily, a family of four can save big by shopping ALDI's coordinated range.
For budget savvy snow bunnies looking for exceptional value, hop to the waterproof, breathable and stylish Adult Ski Jackets ($59.99) with matching Ski Pants ($49.99) filled with DuPont™ Sorona® wadding. This powerful, responsibly sourced fibre keeps ALDI's outer garments insulated, breathable, moisture resistant and heat retentive in freezing conditions. Don't forget to layer up with a set of Adult's Thermal Underwear Set ($29.99), Adult's Merino Long Sleeve Quarter Zip Top ($39.99), and a pair of Adult's Wool Ski Socks ($9.99). Complete the look with anti-fog Adult's Ski Goggles ($15.99), Adult's Knitted Beanie, Snood, or Scarf ($6.99) and Adult's Thermoboots ($29.99) to kickstart the winter savings.
And don't forget about the kids! They may be small, but they can still rock the slopes in their matching Children's Snow Jackets ($39.99) and Snow Pants ($29.99) combo. With pockets and slots galore, pack them up with snacks for those long days out, made even more bearable by making sure they're got a set of Children's Ski Thermal Underwear Set ($16.99) and Children's Merino Long Sleeve Top ($29.99) keeping them cosy.
Make sure to grab a set of Children's Ski Goggles ($15.99), Children's Snow Gloves or Mittens ($11.99), and Children's Thermoboots ($19.99), Children's Knitted Beanie, Scarf, or Neckwarmer ($6.99) and a Children's Ski Helmet ($24.99). For an extra $9.99, why not throw in a Single Rider Snow Sled for hours of fun?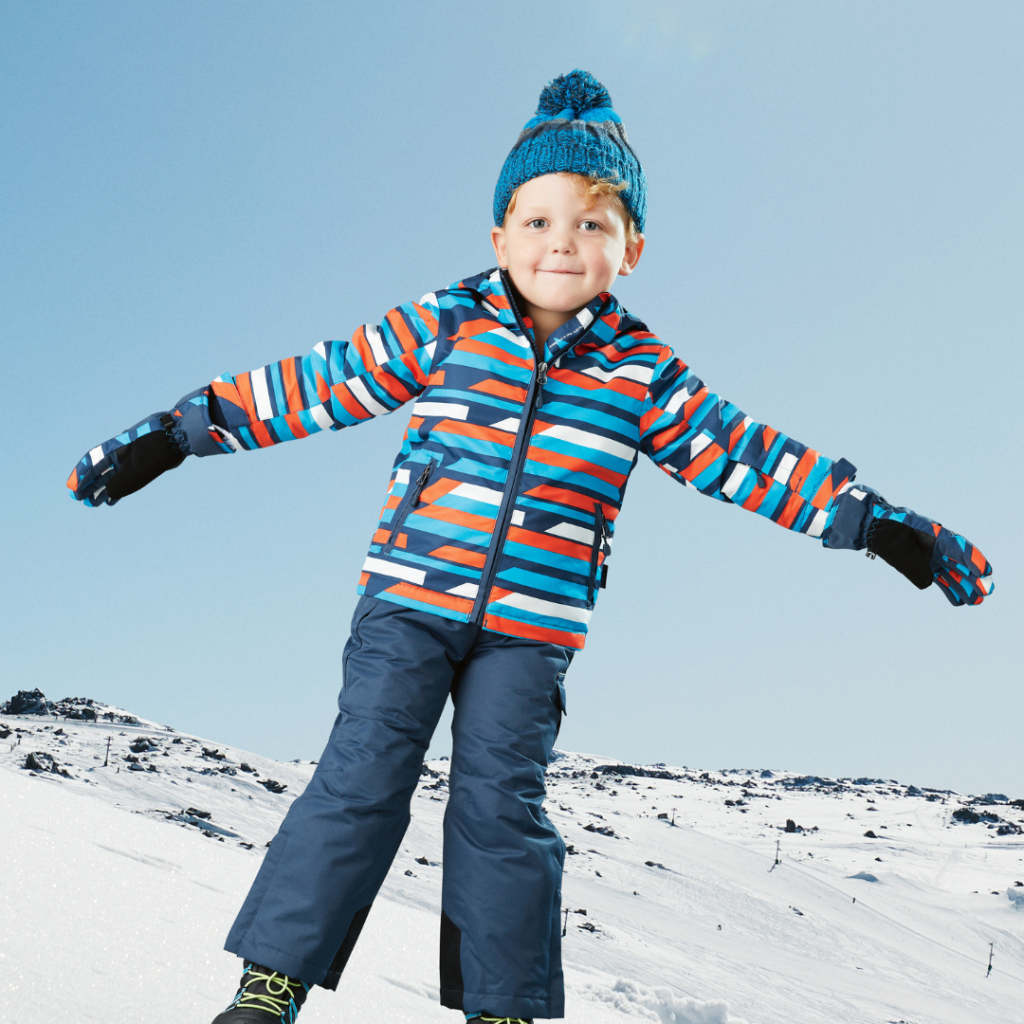 If you're not looking for the whole family, kids can get slope ready with the essentials for less than $100. This includes a jacket, pants, gloves, beanie and socks for a total of $97.95.
What makes ALDI's Snow Gear great quality?
ALDI has thought of everything, so you don't have to. The Snow Gear has been made using durable waterproof fabrics with a coating that repels the wettest conditions. Customers will be protected against the harshest of elements with DuPont™ Sorona® wadding throughout the full jacket range. This innovative insulation will keep the wearer toasty for hours on end, plus all the jackets have fully taped seams so that no pesky snow can seep through, keeping you comfortable and dry on the slopes.
The outer layers are wind resistant yet breathable. They're also packed full of extra features like media and goggle pockets with wipe cloth, snow skirts, hoods and even a nifty pocket to keep a ski pass accessible.
"After a brief hiatus in 2022 we know our shoppers look forward to ALDI's Snow Gear sale every year and are excited to get their mitts on affordable and stylish snow gear that will have you looking great… or rather best in snow! There's a multitude of new designs and colours in quality fabrics and materials, including DuPont™ Sorona® wadding and 100% Australian Merino wool to keep you nice and toasty, sealed seams to keep the damp out, and fabrics to keep the icy winds at bay," says Belinda.
Key products in this year's Snow Gear Special Buys:
Those who are serious about the snow should look to invest in INOC®, ALDI's top of the range premium ski apparel, suitable for all seasons. Diamond-run daredevils can benefit most from the superior functionality of the garments and accessories in this exclusive range, giving you more protection from the elements and maximum comfort. The combination of the Adult's Premium Ski Shell Jackets ($119.99) and Shell Pants ($99.99) which can be paired with the Adult's Premium Ski Gloves ($34.99) and Touchscreen Gloves ($9.99) underneath is the ultimate winter package.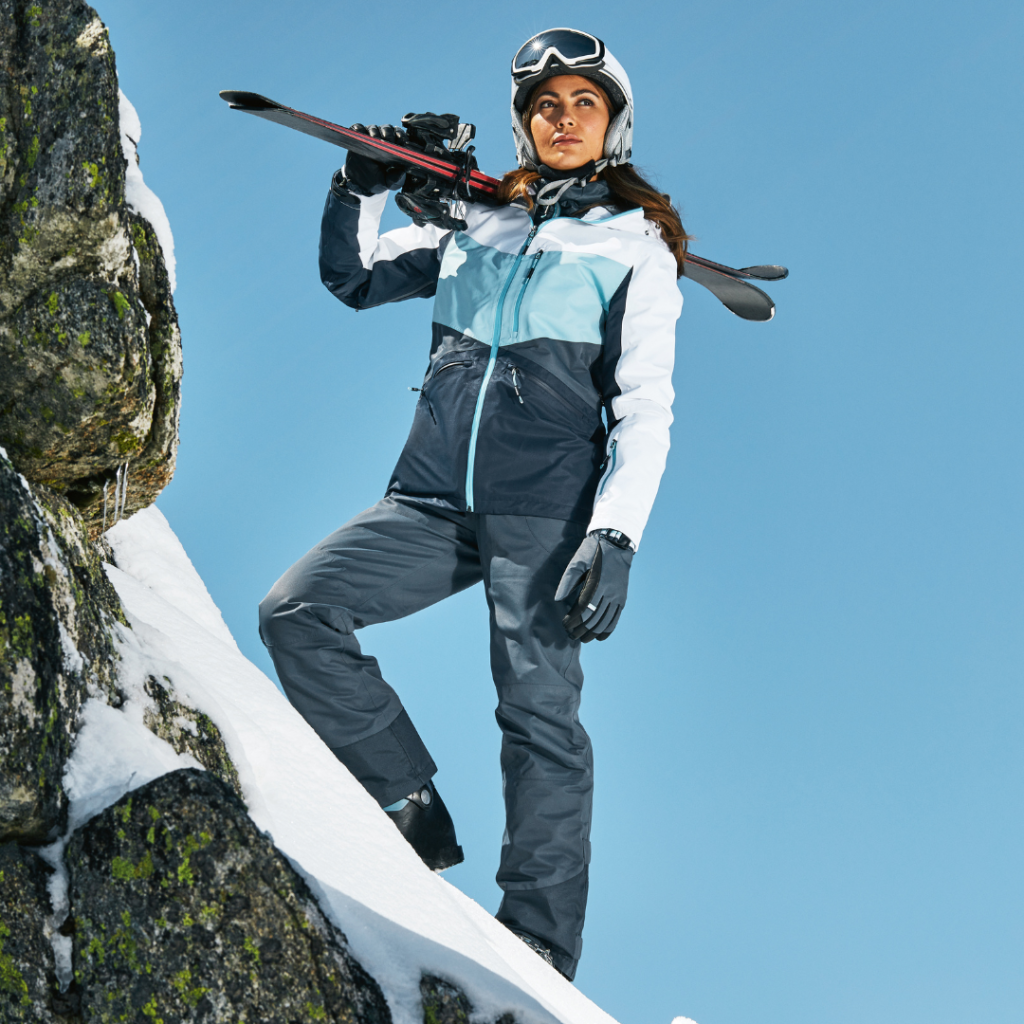 Keeping warm is about layering up! Winter wanderers will be pleased with the return of ALDI's fan favourite Thermals and Merino Wool range of essentials, which are not only great for the snow fields, but also for colder escapes across the country year-round. Pick up a set of Adult's Merino Thermal Underwear ($34.99ea), Children's Ski Thermal Underwear Set ($16.99) or choose from a selection of Children's Fleece Accessories starting from just $4.99.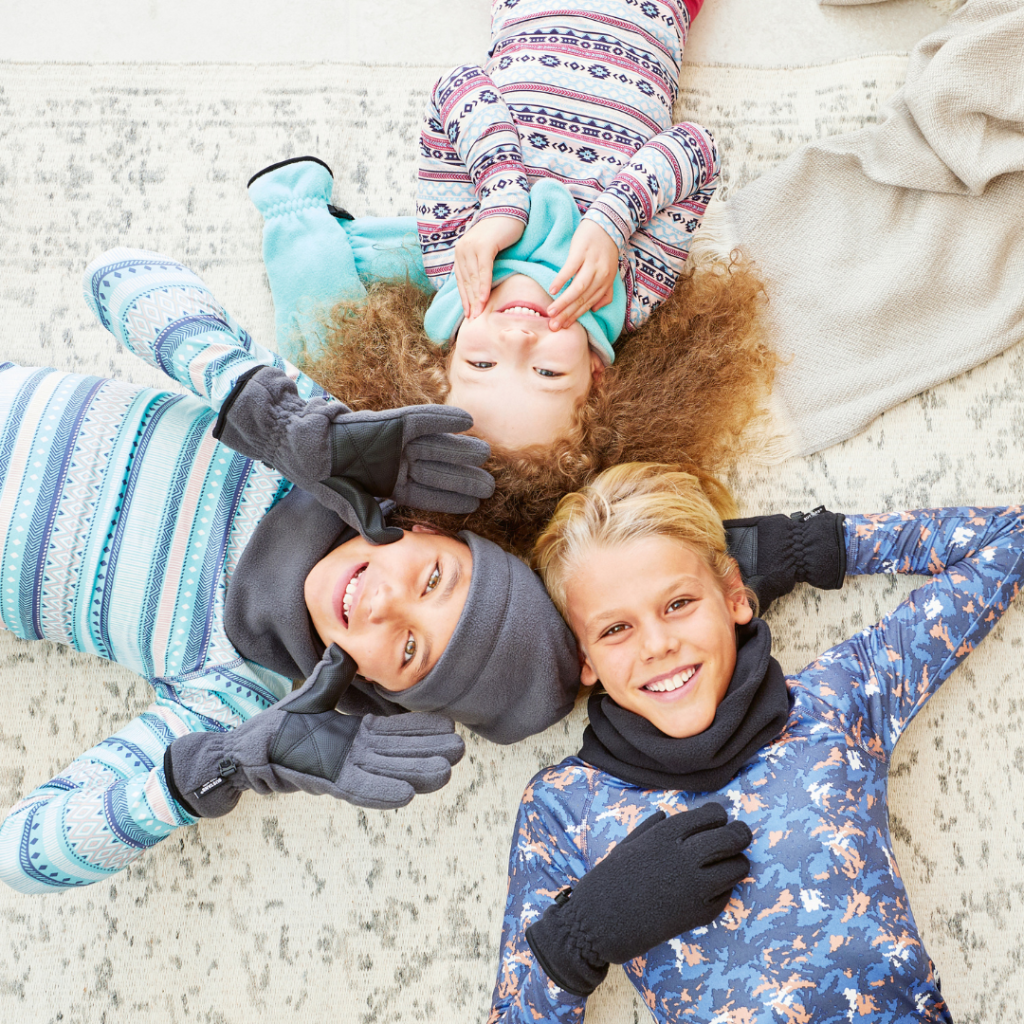 How to successfully shop the ALDI Snow Gear Special Buys:
Know your sizes: Check out the ALDI catalogue and get familiar with the items you want and the sizing you need before you head in store. Take a look at the Snow Gear Hub on the ALDI website for more details and handy size guides.
Set the alarm clock! ALDI's Snow Gear Special Buys go on sale on Saturday 20 May. Make sure to come early if you're eager to be one of the first to get your hands on these blink-and-you'll-miss-it deals.
Chill Out (see what we did there): While we are happy that customers are excited for our Special Buys, for their own safety and the safety of our employees, as always we ask everyone to respect others both in and outside of our stores while shopping. Remember to follow the directions of our store teams and show cooperation, patience, and understanding when shopping at ALDI.
Don't forget the money back guarantee: ALDI's returns policy has got you covered. Customer who aren't completely satisfied can return products for a refund or replacement within 60 days. Simply bring the product back to any ALDI store with proof of purchase and product packaging and ALDI's friendly staff can offer a refund or replacement.
Belinda's Top Picks:
Women's Ski Jacket, $59.99
(Available in Women's Ski Jacket available in Gossamer Green, Pink with Fur or Black with Fur)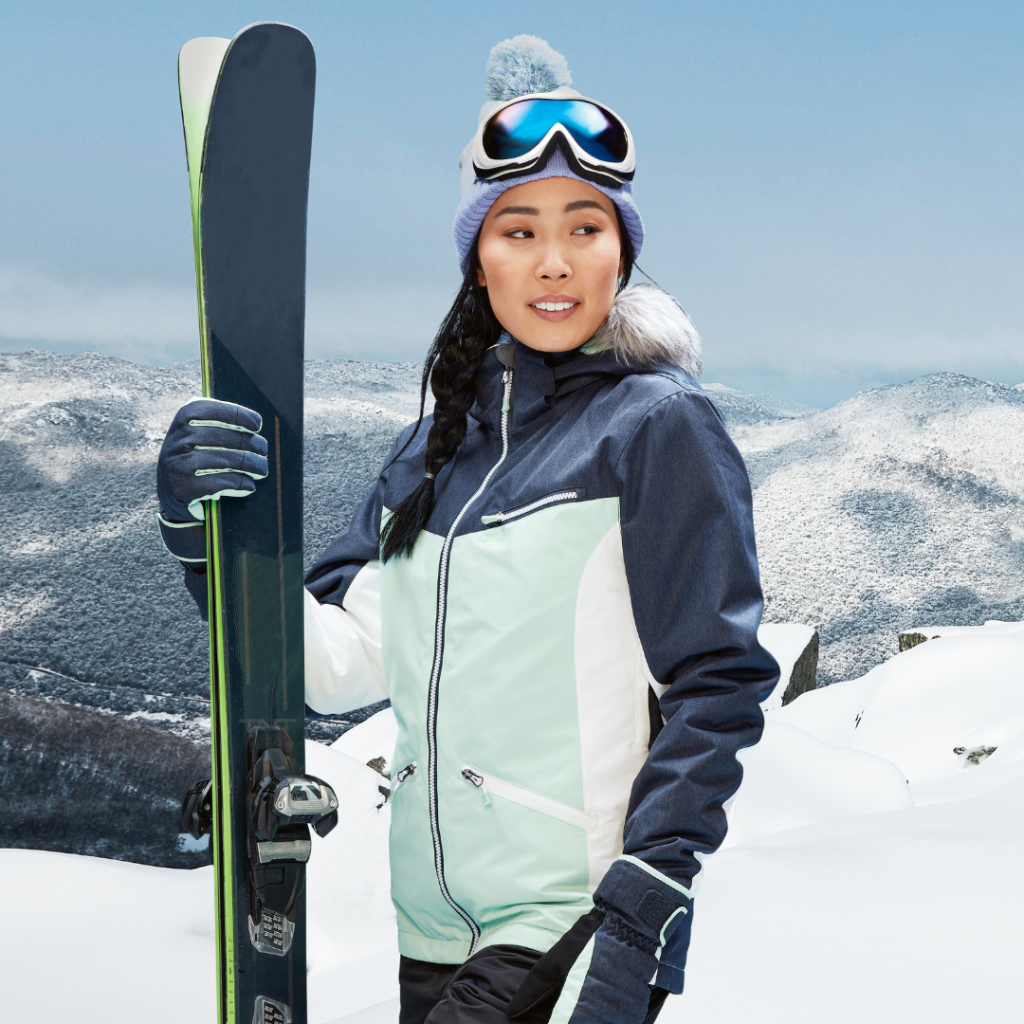 Belinda says: "Focus on the fun while we take care of the serious stuff. This years' women's ski jackets provide plenty of waterproof and wind resistant options with fully taped seams and zipped underarm ventilation. Even better, our great value and versatile jackets have nifty removeable hoods so you can wear them well after your ski adventure ends."
Men's Premium Ski Shell Jackets, $119.90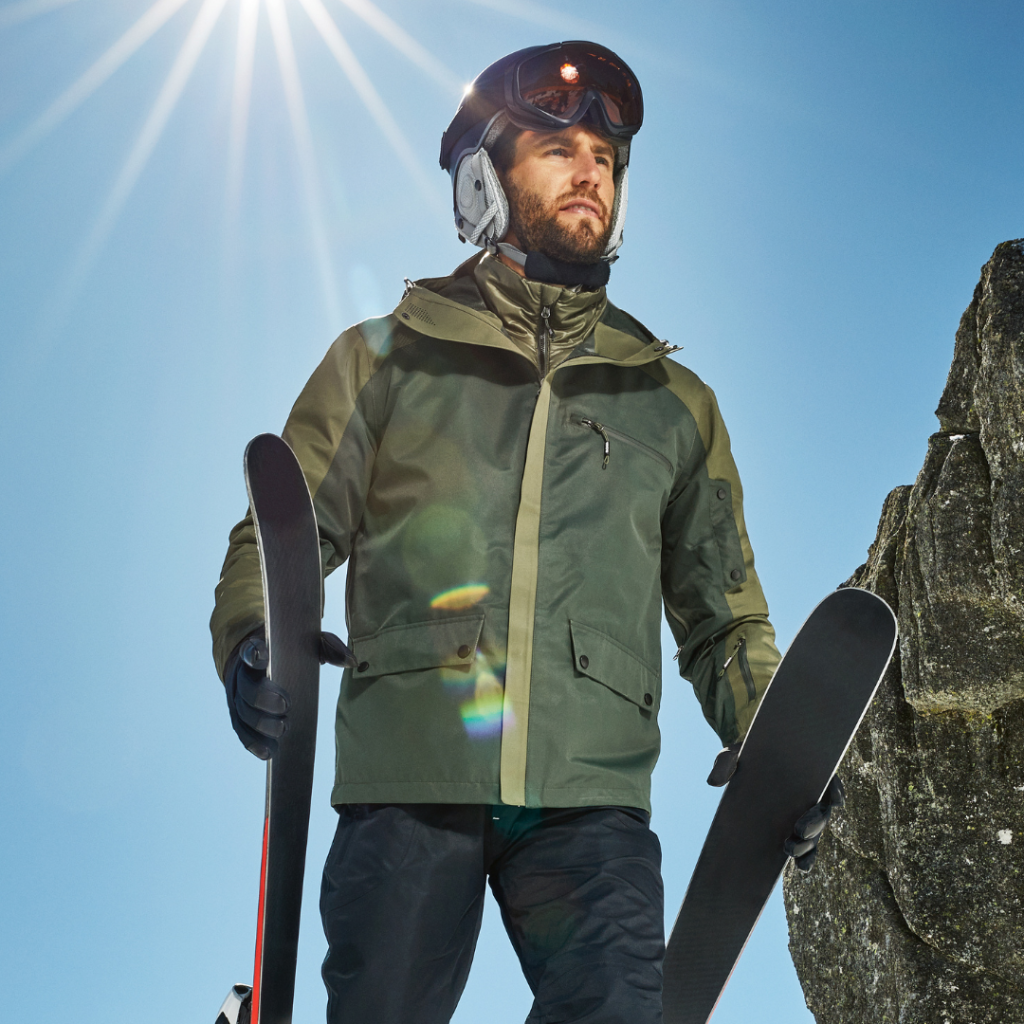 Belinda says "This jacket is premium quality meets peak style. The INOC range of apparel is for the thrill seekers who want to maximise their time spent on the slopes. An outer and inner jacket in one, this highly waterproof and breathable lightweight shell contains a removable Primaloft® inner jacket which can be packed down into a zipped storage pocket."
Adult's Ski Fleece Twosies Set $19.99 or Children's Ski Fleece Twosies Set $14.99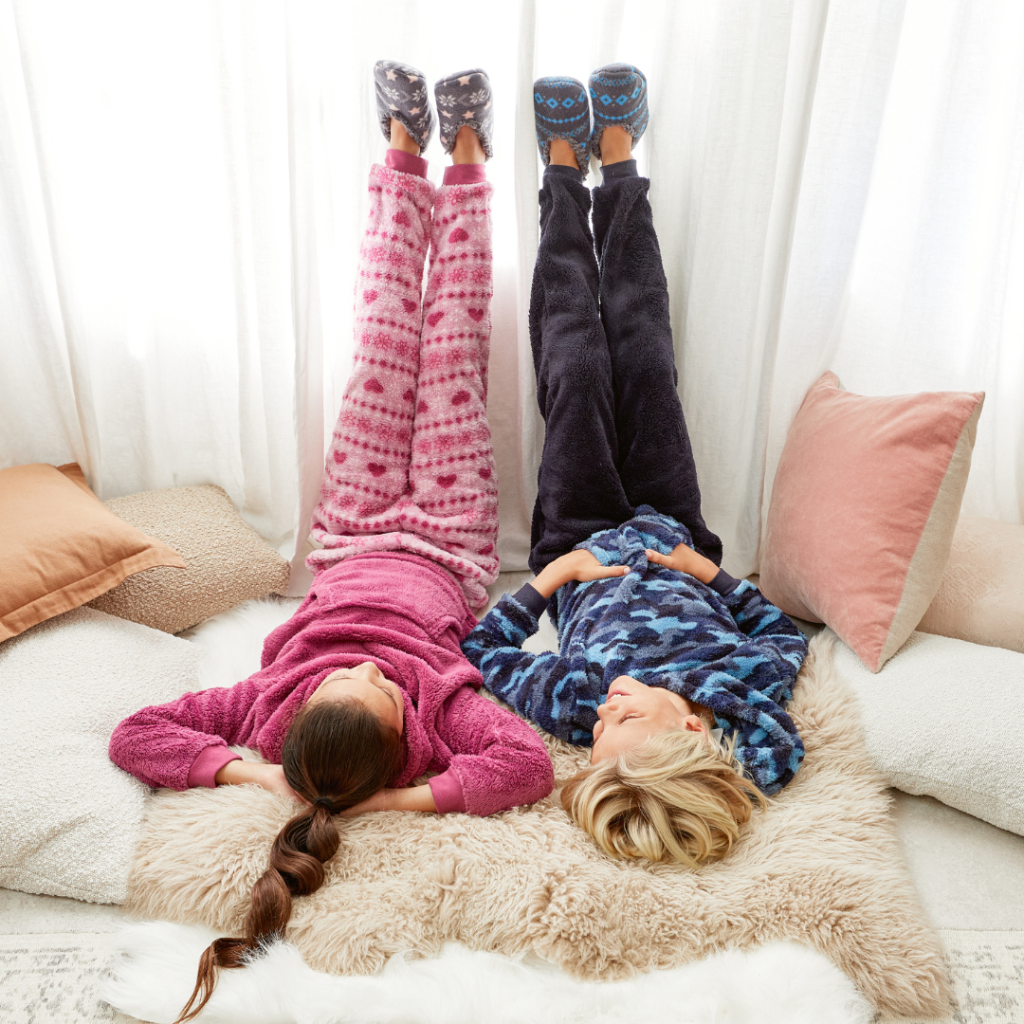 Belinda says: "Forget the onesie, this year it's all about the Twosie! Available in adult and children sizing, this cosy coral microfleece is ideal way to wind down in comfort by the fire after a big day out. Rug up in your chalet in style in an assortment of colours and designs for the whole family."
Children's Ski Googles, $15.99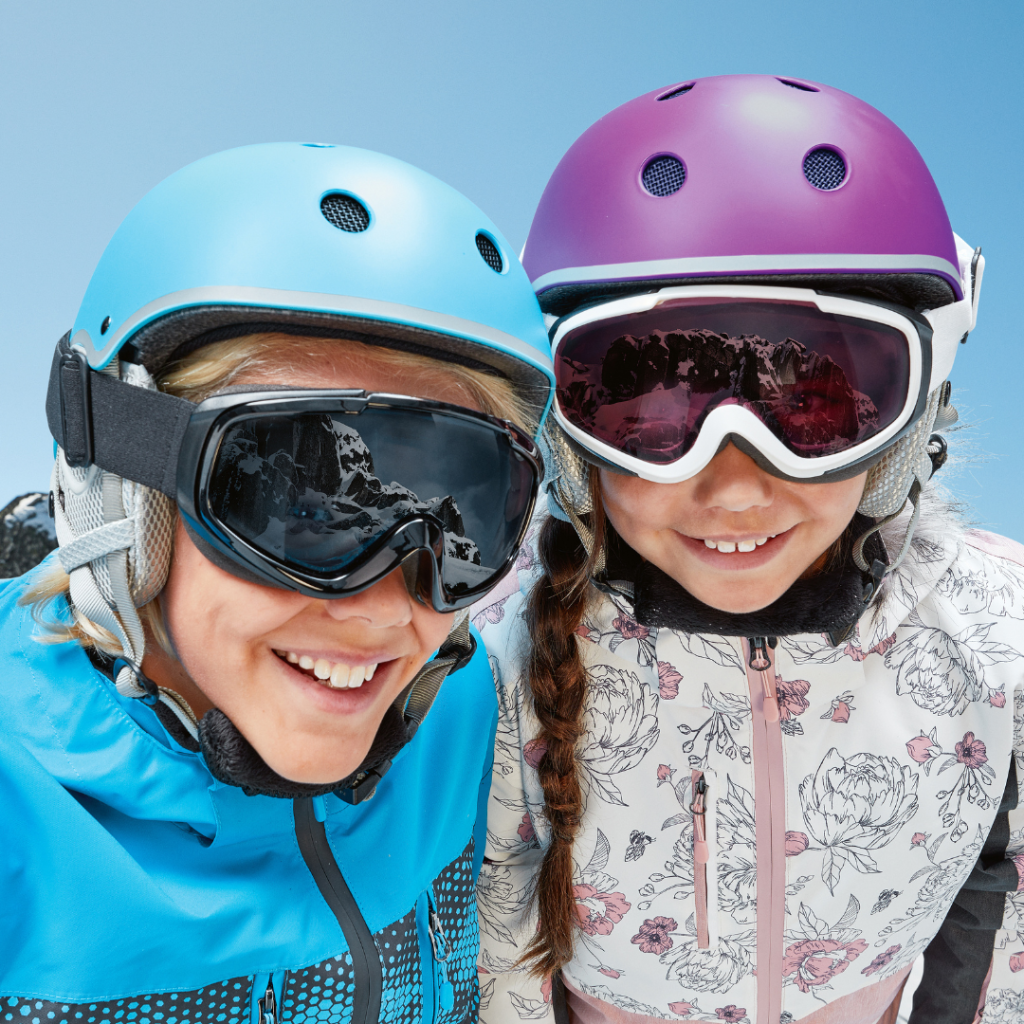 Belinda says: "Featuring two lenses to suit sunny and overcast conditions, make sure your kids can see clearly on the slopes with these great value goggles. Complete with a size adjustable head strap, UV protection, and anti-fog coating."
Adult's Merino Thermal Underwear, $34.99 each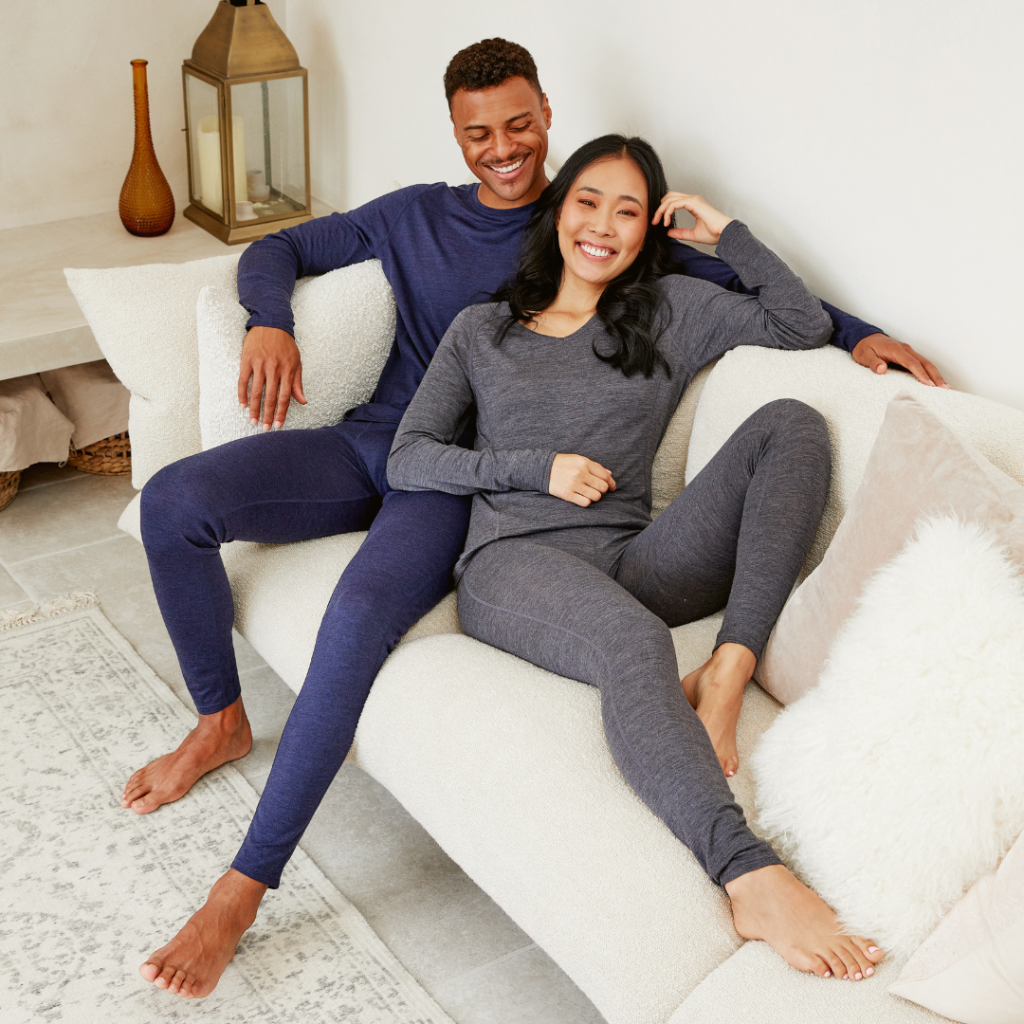 Belinda says: "When it comes to the ideal ski holiday, it's not just what's on the outside that counts. Layer up with 100% ultra-fine Australian merino wool thermal available in a long sleeve crew top or leggings. Wool is a moisture wicking fibre that draws moisture away from the skin so when the mercury gets below zero you get the right amount of insulation to allow the body to retain heat and maintain comfort levels."
Whether Aussies are looking for items designed for shredding the groomed runs or tackling off-piste conditions, ALDI has a range for all the elements.
---
Links to the ALDI Snow Gear Hub will go live on Wed 10 May 2023