What's better than a Gold Medal? A Master Medal! And that's exactly what ALDI Australia's Tamova Vodka has been recognised with in this year's extremely competitive Spirits Business Global Vodka Masters 2022.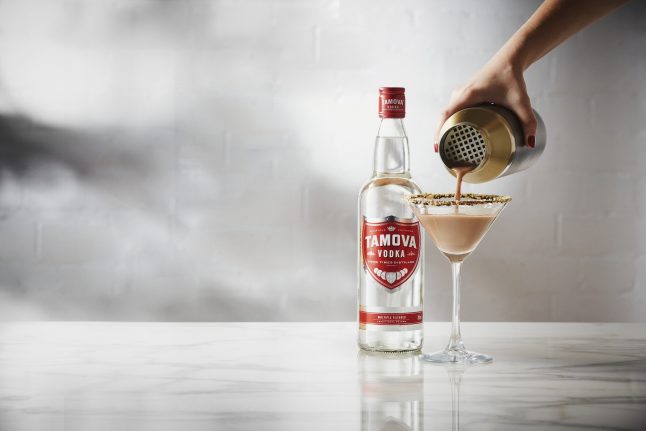 The affordable Tamova Quadruple Distilled Vodka ($30.99) was awarded the highly prestigious medal after an independent panel of expert judges assembled in the U.K. for what is considered the world's most highly regarded series of blind-tasting spirits competitions.
Melita Kiely , Editor of The Spirits Business, said: "The Vodka Masters 2022 was once again very popular and competitive this year, with 139 entries from 75 different companies from all around the world. To receive any sort of medal is something that every company should be extremely pleased with, and for ALDI Australia to receive a Master medal, the highest medal we award, for their single entry within a very competitive selection is an excellent achievement."The multi award-winning vodka, part of ALDI's everyday range, is four times distilled and traditionally filtered for exceptional purity and a clean, crisp natural flavour."
Paul Handley, Buying Director for Spirits and Beer at ALDI Australia said ALDI is always extremely proud to receive recognition for its award-winning range of liquor.
"Delivering the highest quality liquor at the most affordable price point is our top priority when it comes to what liquor we put on our shelves. We are so proud when our products are recognised with awards such as this one as it shows we are successfully delivering on that low-price, high-quality promise. The multi award-winning Tamova vodka can be enjoyed in a simple vodka, lime & soda, or is also ideal for making refreshing cocktails our customers can enjoy at home, such as a vodka martini or cosmopolitan."
This isn't the first award Tamova Quadruple Distilled Vodka has won at this global event, having previously scored a Master Medal in 2020 from The Spirits Business Global Vodka Masters, among many other awards in previous years including:
2020 The Spirits Business Global Vodka Masters- Masters Medal
2019 Spirits International Prestige Awards – Gold Medal
2018 Spirits International Prestige Awards – Gold Medal
As ALDI continues to develop its spirit range, the team work hard to ensure every bottle available to customers provides award-worthy quality at an exceptional price point.
ALDI Liquor is available in select ALDI stores in NSW, ACT, VIC and WA.
To find out more about our Liquor range, visit ALDI.com.au.  (https://www.aldi.com.au/en/groceries/liquor/ )