From Saturday 1 July, ALDI will bring its bespoke Corner Store experience to Newtown, Sydney, opening a brand-new location right in the heart of the suburb at Newtown Central.
Located at 1/330 King St, Newtown NSW, the store is custom-built to provide unrivalled convenience to Newtown customers, stocking an extensive range of ready-to-go meals, from sushi to sandwiches, as well as artisan bakery items. Customers will be able to shop ALDI's wide selection of exclusive brand products, award-winning fresh produce as well as iconic Special Buys.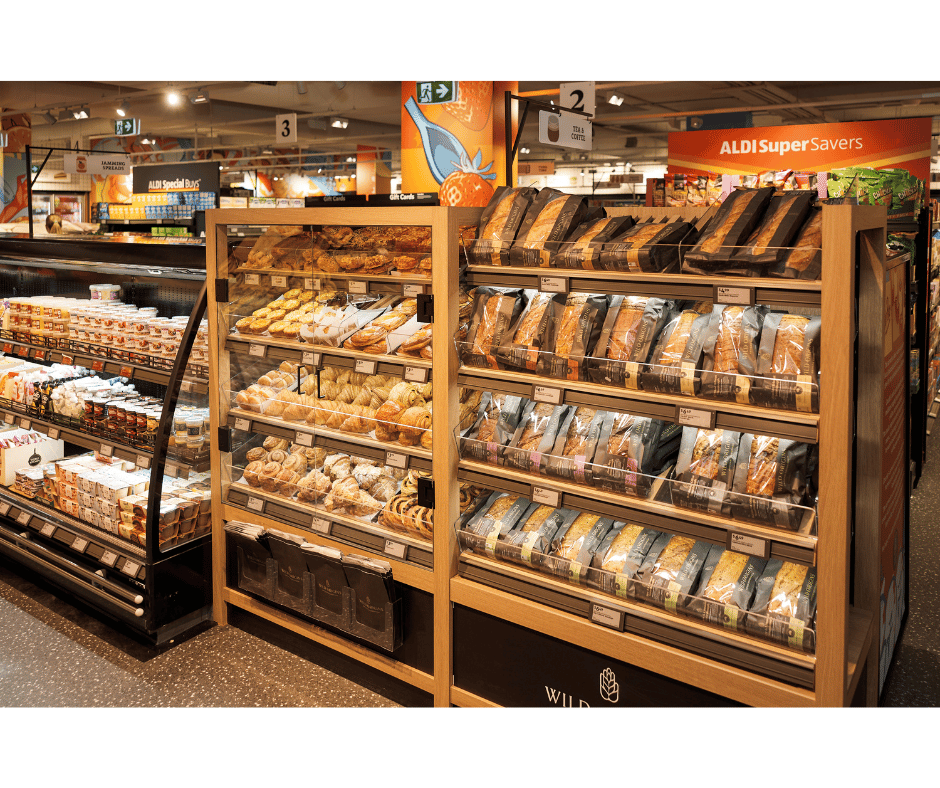 Huw Longman, Director of ALDI Corner Stores says: "We are thrilled to be bringing ALDI to the Newtown community. It was pivotal to us that the design of this new store brought to life the culture and eclectic style of Newtown that locals know and love, which is why we've partnered with Charlie Nivison to produce bespoke in store murals to delight our new local customers."
"The smaller format of our Corner Stores has given us the opportunity to bring Australia's lowest prices to even more Aussies. The range and layout are designed to better meet the needs of our customers in high-density, urban areas just like Newtown. Shopping habits continue to evolve, and we are seeing a large audience of people who prefer shopping more frequently with a hyper-focus on convenience. The ALDI Corner Store is designed purposefully to meet these needs, taking convenience and creativity, and combining it with the kind of quality and savings that only ALDI can offer."
"Last year alone, we delivered $3.1 billion in savings directly to customers. That's real money back in the pockets of Australian families at a time when they need it most. Our business model is about saving people money and we will never be beaten on the price of the weekly shop. We look forward to welcoming Newtown shoppers to their ALDI Corner Store so they can enjoy our good different shopping experience for themselves."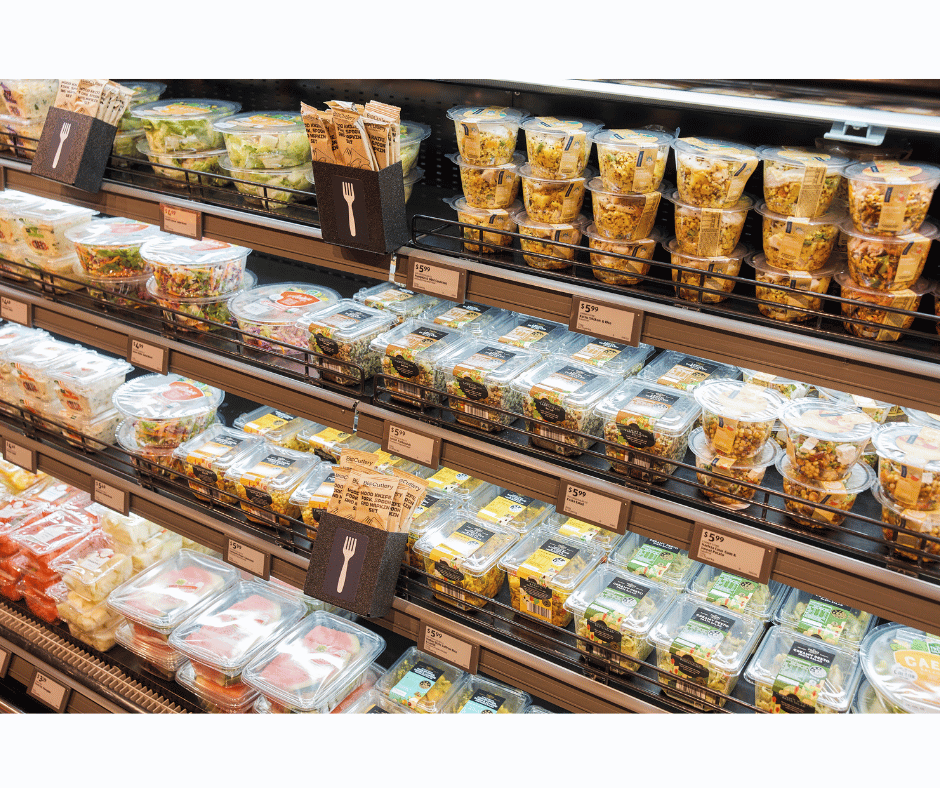 Newtown Corner Store Offering
The Newtown store boasts an innovative convenience-led layout offering visitors simple navigation, modern interior designs, and self-checkouts.
At the artisan bakery, Newtown shoppers can find Wild Origins artisan sourdough highlighting the product innovation unique to ALDI's Corner Store, which combines modern convenience with the very best of New South Wales craftsmanship. The bakery boasts a wide variety of items – from baguettes to berry muffins. Locals with sweet-tooths can rejoice at the selection of croissants and donuts, with ham and cheese and kalamata olive options available for the more savoury inclined.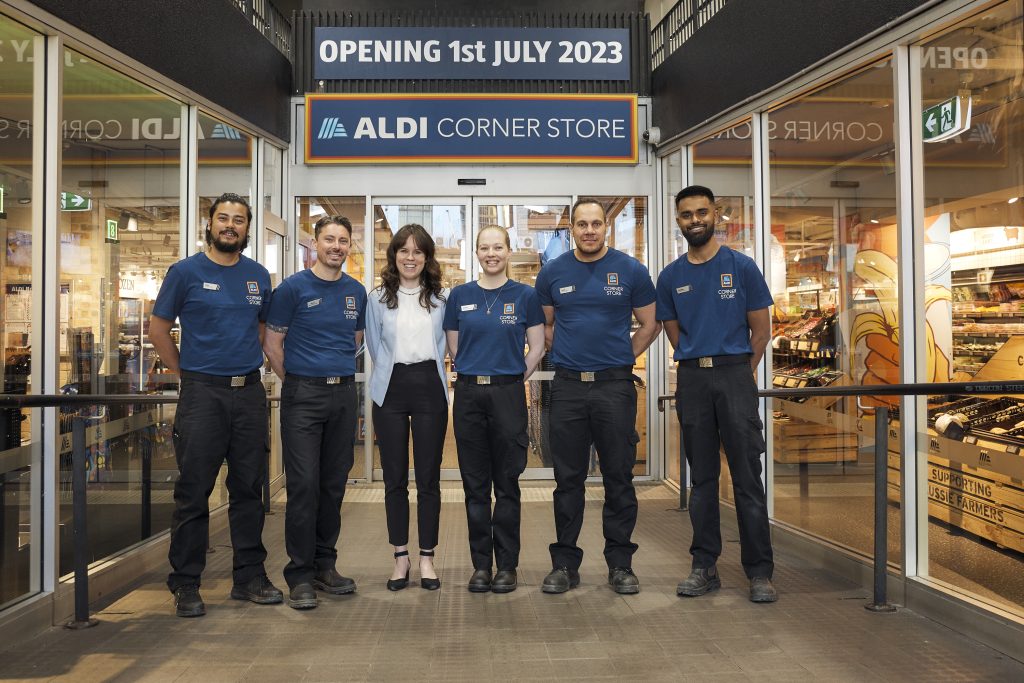 Silly Pear Artwork
The Newtown location features a unique mural created by local artist Silly Pear A.K.A Charlie Nivison. His works feature a strong use of colour and appropriate comic book characters for graphic effect; they're vivid, engaging, and powerful.
Artist Charlie Nivison says: "I drew inspiration for this mural from music, technology and pop culture. Newtown is one of the corner stones of culture and art in Sydney, so it was important to me that this mural resonated with the community and fit seamlessly into that vibrant, creative atmosphere."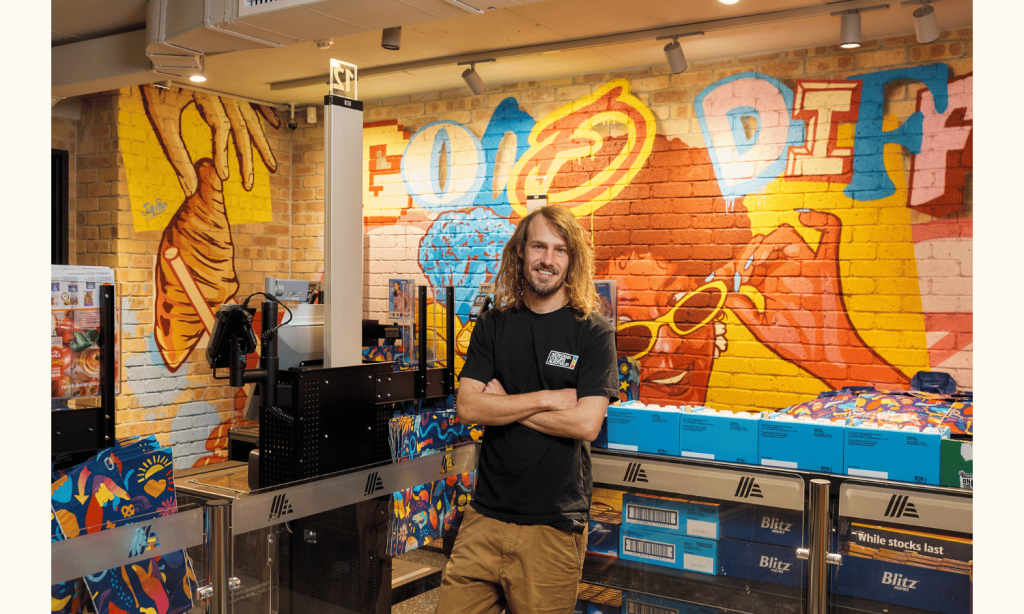 Newtown Corner Store, along with its 16 full and part-time employees, will be open for business from 8:00am, 1 July. So, journey down to King St and enjoy a unique curated experience courtesy of ALDI.
Address: 1/330 King St, Newtown NSW
Opening Date: 1 July
Opening Hours:
• Monday – Friday: 8am – 8pm
• Saturday- Sunday: 8:30am- 8pm
Hero Newtown Corner Store Product List
Bread
• Rustic White Sourdough 640g, $6.49
• Dark Rye Sourdough 500g, $6.49
• Soy & Linseed Sourdough 630g, $6.49
• Cracked Wheat Sourdough 630g, $6.49
• Sprouted Rye Sourdough 500g, $6.49
• Rustic White Baguette 300g, $4.99
• Sesame Burger Buns 4pk 280g, $3.99
• Morning Bun 1pk 105g, $3.99
• Mixed Berry Muffin 1pk 135g, $3.69
• Gruyere Cheese Pretzel 1pk 140g, $3.99
• Raspberry Donut 1pk 85g, $3.49
• Pastel De Nata 1pk 90g, $3.99
• Kalamata Olive Sliced 685g, $6.49
• Jalapeno Cheese Fold 200g, $4.99
• Ham & Tasty Cheese Croissant , $4.99
• Butter Croissant 1pk 70g, $3.99
• Almond Croissant 1pk 140g, $4.99
• Chocolate Croissant 1pk 85g, $3.99
• Pain Aux Raisin 1pk 80g, $3.99
• Apricot Danish 1pk, $3.29
• Cherry Danish 1pk, $3.49
• Bacon & Cheese Danish 1pk, $3.99
• Spinach & Ricotta Danish 1pk, $3.99
Salads and Dips
• Perfection Carrot Avocado & Corn Chips Snack pack 80g, $2.99
• Perfection Apple Cheese & Jatz Crackers Snack Pack 80g, $2.99
• Perfection Carrot Celery & Hommus Dip Snack Pack 90g, $2.99
• Perfection Fresh Cut Fruit Salad 200g, $3.99
• Perfection Fresh Cut Pineapple 200g, $3.29
• Perfection Fresh Cut Watermelon & Mint 200g, $3.29
• Kimchi Rice & Hot Smoked Salmon Salad Pot 220g, $5.99
• Chicken Katsu with Rice & Veg Salad Pot 220g, $5.99
• Harissa and Sweet Potato Salad Pot 220g, $5.99
• Pesto Chicken Risoni Salad Pot 220g, $5.99
Sushi
• Big Crunch Teriyaki Chicken Maki Sushi Roll (single) 135g $2.99
• Big Crunch Tuna Avocado Maki Sushi Roll (single), $2.99
• Big Crunch Smoked Salmon Avocado Maki Sushi Roll (single)$2.99
• Big Crunch Smoked Salmon Maki Twin Pack Roll $5.49
• Big Crunch Chicken Schnitzel Maki Twin Pack Roll, $5.49
• Big Crunch Mixed Seafood Sushi & Nigiri 7 pack, $6.99
• Big Crunch Sashimi Salmon & Cucumber 8 pack, $6.99
• Big Crunch Chicken Rice Paper Roll (single), $2.99
• Big Crunch Vegetarian Rice Paper Roll (single), $2.99
Sandwich and Wraps
• World Kitchen Egg & Mayo Sandwich, $4.99
• World Kitchen Egg & Lettuce Sandwich, $4.99
• World Kitchen Tasty Cheese Tomato Sandwich, $4.99
• World Kitchen Smoked Ham, Tasty Cheese & Dijon Sandwich, $5.99
• World Kitchen Chicken BLT Sandwich, $5.99
• World Kitchen Chicken, Lettuce & Avocado Sandwich, $5.99
• World Kitchen Mixed Triple Sandwich, $6.99
• World Kitchen Chicken Triple Sandwich, $6.99
• World Kitchen Tandoori Wrap, $5.99
• World Kitchen Peri Peri Wrap, $5.99