Today ALDI Australia is announcing it has entered into a strategic partnership with leading plastic recycler and sustainable packaging manufacturer, Pact Group, to provide its supplier partners with improved access to recycled packaging for ALDI's exclusive brand products.
Supporting its transition to more sustainable packaging options, the partnership is expected to drive progress towards the grocery retailer's ambition to achieve at least a 50 per cent inclusion of recycled material in packaging by 2025. ALDI has already made significant headway towards this goal with more than 2,000 tonnes of post-consumer recycled plastic incorporated in its packaging in 2022. The collaboration is another demonstration of ALDI's commitment to Making a Good Difference.
The partnership provides opportunities to improve the rigid plastic packaging used in ALDI's exclusive brands, such as milk bottles, meat trays, fruit and vegetable punnets, beverage bottles and health, beauty, and cleaning products. Beverage bottles have been identified as a key priority, with an immediate goal to include a minimum of 25 per cent recycled plastic content across ALDI's range. Once achieved, this is expected to remove around 1,500 tonnes of virgin plastic from ALDI's exclusive brand beverage products.
ALDI Australia's Managing Director Buying, Oliver Bongardt says, "As one of Australia's largest grocery retailers, we understand the important role we play in reducing our use of plastic and improving the circularity of our product packaging.
"As part of our commitment to Making a Good Difference, we are aiming to reduce plastic in packaging by 25 per cent and to include a minimum of 50 per cent recycled materials in our packaging by 2025. We're confident working with an industry leader in circular packaging like Pact Group, will tip the scale and push us closer towards meeting our commitments."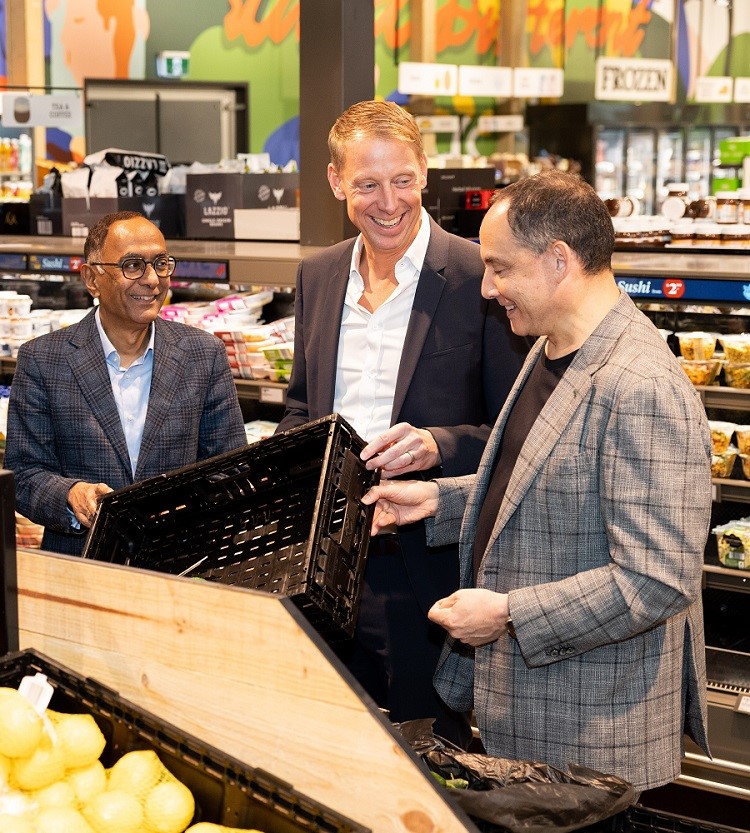 Pact Chief Executive Officer, Sanjay Dayal says, "Our partnership with ALDI demonstrates Pact's recycling and manufacturing capabilities will deliver results for businesses that are demanding more sustainable packaging. Recycled plastic packaging that is designed and manufactured effectively, recycled properly, and disposed of correctly is the key to building a successful circular economy, and we're delighted to be working with ALDI in this way."
Pact will also work with ALDI's supplier partners to re-design existing packaging in smarter more efficient ways, further reducing plastic and ensuring all materials used in packaging can be fully recycled.
Last month, ALDI received recognition from Finder's Green Awards for its ongoing commitment to sustainability naming it 'Green Supermarket of the Year'. ALDI's partnership with Pact also comes shortly after the grocery retailer announced it would be phasing out its 15c reusable plastic bags from stores nationwide. This is another move which reflects ALDI's commitment to Making a Good Difference, resulting in the removal of more than 888 tonnes of plastic from circulation annually.