By Melissa Meier, Accredited Practising Dietitian from Honest Nutrition
As a dietitian, I'm often asked about the foods I eat and what I buy at the supermarket. You might be surprised to learn, however, that my kitchen isn't full of so-called superfoods, fancy powders and exotic fruits and vegetables. Instead, my kitchen is filled with wholesome, everyday foods that don't break the bank. So, if you're a little unsure of what you should stock your fridge and pantry with, listen up for my go-to kitchen staples:
Goldenvale Rolled Oats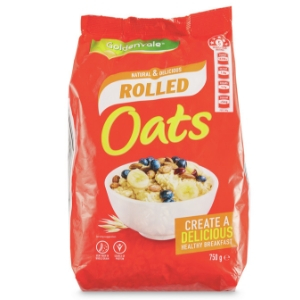 Oats are an exceptionally healthy breakfast choice. Not only are they a great source of low GI carbohydrates, they're also rich in soluble fibre that can work to lower your cholesterol – so they're a great option with heart health in mind.
Oh So Natural Wholefoods Smooth or Crunchy Peanut Butter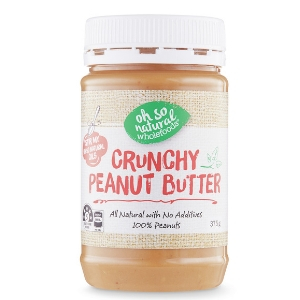 This is one of my all-time favourites… Seriously, is there anything better than peanut butter?! The key with peanut butter is to choose a variety that's 100 per cent nuts, rather than the kind with added sugar and oils you were probably used to as a kid. Stick to just one tablespoon and you've got yourself a heart-healthy addition to meals and snacks.
Ocean Rise Yellowfin Chunk Tuna Italian Style in Oil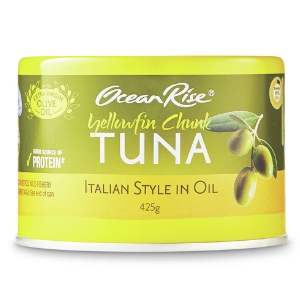 When you're rushed off your feet, nothing is better than a convenient and healthy lunch that can be whipped up in five minutes flat. Enter: the classic tin of tuna. It's a convenient addition to salads and sandwiches that'll give you a punch of muscle-building protein and help you to feel full.
Oh So Natural Wholefoods Natural Almonds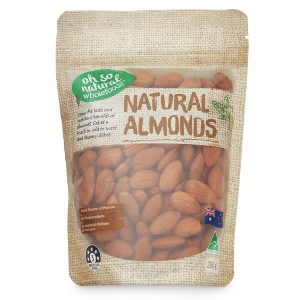 The combination of protein, healthy fats and fibre in nuts works wonders in keeping you feeling satisfied, making them great for snacking. Also available in a 30g snack pack under the Forresters label, it is perfectly portioned to keep you snacking smart.
New Season 5 Bean Mix
If 'meatless Monday' isn't in your vocab, this one's for you. Legumes (read: chickpeas, lentils and beans) are a great option for plant-based protein that also provide quality carbs and gut-friendly fibre. I love to use a mixture of beans in my homemade baked beans – a delicious breakfast option that I regularly suggest to clients.
Imperial Grain Brown Rice & Quinoa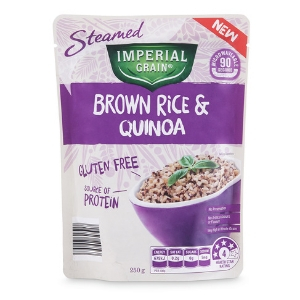 Short on time? I often recommend pre-cooked rice for a healthy carb option at lunch or dinner. Simply reheat and eat!
The Olive Tree Australian Extra Virgin Olive Oil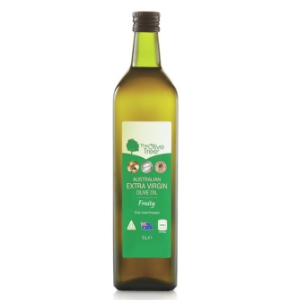 There's a strong body of evidence documenting the many benefits of extra virgin olive oil. It's full of heart-healthy fats and disease fighting antioxidants, which is why EVOO is my oil of choice for cooking.
Dairy Dream Hi-Protein Strained Yogurt Natural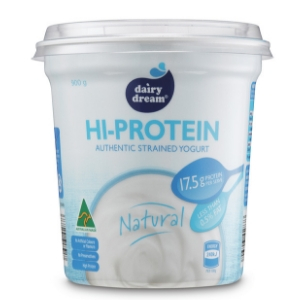 You can't go past a healthy yoghurt for a delicious boost of bone-strengthening calcium. My go-to is plain low-fat yoghurt which I love to flavour with fresh fruit for a hit of disease-fighting antioxidants and immunity-boosting Vitamin C.
Orchard & Vine Frozen Mixed Berries
Did you know that frozen fruit and veg can be just as nutritious as their fresh counterparts? That's because they're usually snap frozen as soon as they're picked, so don't have time to deteriorate during transit.
New Season Chickpeas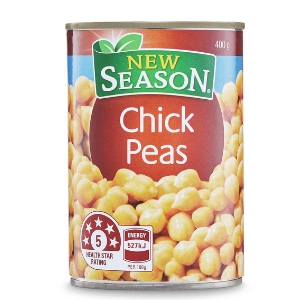 In my books, legumes are a true superfood because they're associated with numerous health benefits, like helping to manage blood sugar and cholesterol. I love to use chickpeas (my favourite legume!) to balance out traditionally meat heavy dishes and add more veg.
Just Organic Tricolour Quinoa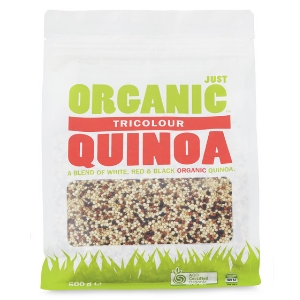 The perfect gluten-free grain alternative, quinoa is high in muscle-building protein and full of fibre for a healthy gut. It also provides iron for oxygen transport. Quinoa is a great addition to salads or as a substitute for couscous.
Deli Originals Snack Size Portion of Hommus Dip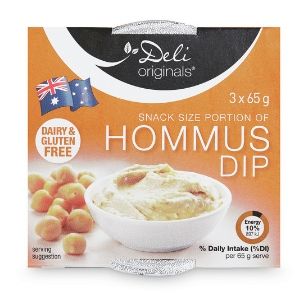 Stuck for healthy snack ideas? Hommus is your answer! Paired with veggie sticks or wholegrain crackers, a snack-size tub of this delicious dip will really satisfy thanks to the fibre content.
Oh So Natural Wholefoods Natural Pepitas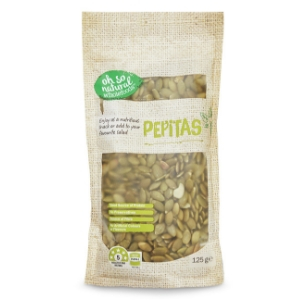 Almost no meal is complete without a sprinkle of seeds over the top (think: salads, soups and roast veggies). Pepitas are my topper of choice for an extra boost of protein, with over 6 grams in a single tablespoon.
And there you have it! Some of my favourite products (without an expensive 'superfood' powder or potion in sight). If you're after dietitian-approved products that won't break the bank, you really can't go past this list of kitchen staples.