It's that time of year again, pet lovers. Our Pampered Pets Special Buys are back in store on Wednesday 6th March and they're better than ever with items that provide the ultimate in comfort, style and fun for your pooch.
Featuring lush fabrics, seasonal colourways and cute accessories, this is one Special Buy that your pet won't want you to miss.
"It's no surprise that Australians love their pets, with many considering them part of the family. There's a growing trend for pet owners to spoil their furry friends and we are seeing more owners wanting to treat their pets with stylish and fun accessories. We've recognised this and have created an on-trend pet range that allows owners to splurge without having to spend enormous amounts of money," says Shane Aitken, Buying Director at ALDI Australia.
Pet Teepee
Who said tepees are just for human kids? Give your beloved pooch or kitten somewhere to hang, play or snooze with this stylish Pet Teepee ($17.99.) It comes with a reversible printed cover and a removable matching cushion which is machine washable.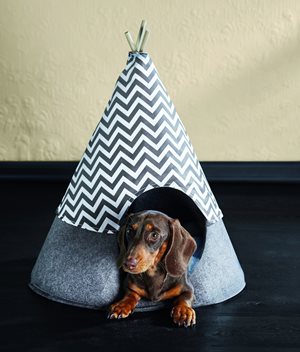 Pet Sofa
If you're trying to encourage your pet to stay off the lounge, our Pet Sofa ($59.99) is definitely worth a look. Available in chic shades of blue or grey, the plush Pet Sofa looks irresistible—to us, anyway.
Memory Foam Pet Mat
Give your pet a super comfy place to rest with the Memory Foam Pet Mat ($19.99). Available in four colours, the quick-drying mat delivers on comfort and convenience.
Throw Blanket
Whether you're trying to keep a little fur ball off your furniture or want to give them something to snuggle up with over winter, this microplush Throw Blanket ($9.99) will do the job. Comfortable, toasty warm and available in four colours, this is one stylish pet blanket.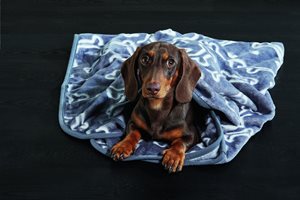 Dog Clipper Set
Is Frankie looking a bit too fury? Maybe Maggie could use a trim. If so, why not save yourself a costly trip to the pet salon and tend your pet's locks yourself? Our cordless Dog Clipper Set ($19.99) is easy-to-use and features four comb lengths to help you get the right look for your dog.
Dog Grooming Accessories
They key to keeping your dog's coat looking glorious after a trim is maintenance. Our Dog Grooming Accessories ($6.99) will do just the trick. With a grooming glove, nail clippers, two-facing brush, massage brush with shampoo dispenser on offer, ALDI has your grooming needs covered.
Dog Accessories
If your dog's gear is looking a bit worse for wear you should check out these stylish Dog Accessories ($4.99.) Stylish, well made, and great value, the Lead and Collar Set, Dog Jacket and Dog Bowl are sure to get a lick of approval.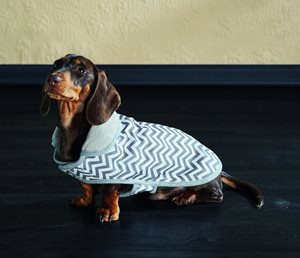 Dog Toys
What dog doesn't love a new toy or two? Treat yours with a plush new squeaker, ball or rope toy for less than a large latte ($3.99.) We can't think of a pooch that doesn't deserve one – or maybe we're just more forgiving about your dog's obsession with chewing those new pair of shoes.
So, if your pet could do with some fresh new gear, don't miss out on our Pampered Pets Special Buys. It's like Christmas for pets. Okay—it's like Christmas for pets and their owners, and it's all happening at your nearest ALDI store from Wednesday 6th March.