Summer in Australia means fresh, amazing food. Whether it's a barbeque with mates, or a traditional Christmas lunch with family, food is a key part of this time of year.
Knowing which wine to pair with your summer feast can turn a good meal into a great one. Luckily, ALDI wine expert Jason Bowyer can tell us how it's done. He's complied his summer wine recommendations with their perfect recipes.
What is Jason's number one tip for pairing this Christmas? He recommends starting with a light wine and finishing with heavier variants to achieve the best possible flavour.
"Welcoming people to your home with a glass of sparkling is often a fun way to start a festive event. Wine tasting follows similar rules to serving a meal – you start with something light such as an entrée or canapé, move on to a main and finally end with dessert. With wine, always start with a lighter wine like a sparkling, white or rosé, followed by heavier red wines. This is to ensure that you're working your palate up to the richer flavours. Of course, finishing off with something sweet like a moscato or fortified wine is a great way to end any meal," Bowyer said.
Cheers to that!
Looking for Vegetarian inspiration? We've got you covered.
The Venturer Series Hunter Valley Verdelho 2020 – $7.99

Jason says: When was the last time you tasted Verdelho? This Hunter Valley Verdelho is a cracker with fresh lime, citrus and green pineapple flavours and a soft juicy palate that screams freshness. An absolute flavour delight that packs extreme value at under $8.
Food Match: Potato Avocado Salad Recipe or Nut Roast Bundt
Red meat, whether it's a steak or lamb chops, needs a perfect red to match
The Venturer Series Riverina Durif 2019 – $8.99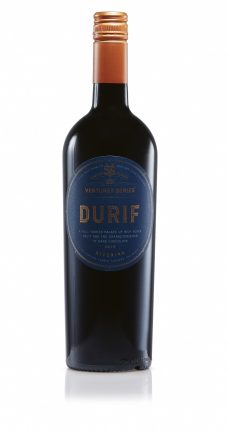 Jason says: Australian's love Durif and it's not hard to understand why. It's rich and juicy with layers of lush fruits and spice, not dissimilar to Shiraz but sometimes more luscious. The Verturer Series Durif 2019, is an absolute bargain! A Trophy Winner at the Riverina Wine Show for "Best Riverina Durif of Show" it's loaded with flavour and has the power and grace to impress all wine lovers.
Food Match: French Style Braised Lamb Chops
Blackstone Paddock Barossa Shiraz 2018 – $17.99

Jason says: Who doesn't like a rich red with some beef or lamb? This Barossa Shiraz is no ordinary Barossa Shiraz, rather one that oozes class, power and complexity, which is rarely seen at this price point. This wine is curated using fruit from some of the Barossa's best family vineyards. Match this high quality fruit with one of the Barossa's top winemakers and you get a wine that is dense, rich and brooding full of blackberry, black plum and chocolate. A wine that can be drunk now or cellared for 15+ years.
Food Match:  Porterhouse Steak with Onion Gravy or Grilled Beef with Rosemary Butter
There's alllllways room for dessert.
Claire Creek Sparkling Moscato Rosa NV $3.99

Jason says: Whether it be as an aperitif or over a cream layered fruit Pavlova, sparkling moscato is a great way to freshen up the palate after a long Christmas meal. Lifted, light red fruits of musk, fairy floss and strawberry tropical fruits, bring freshness and a balanced sweetness to the mouth. Best served chilled.
Food Match: Choc Cherry and Raspberry Pavlova, Christmas Wreath Pavlova or Mango, Passionfruit, Blueberry Layered Pavlova
Keepers Glove Tawny NV – $4.99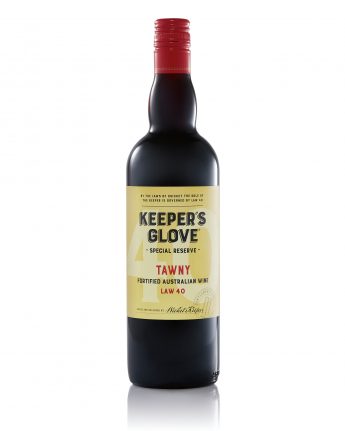 Jason says: Fortified and sweet wines are a great match for any rich, sweet dessert or hard cheese plate. The Keepers Glove Tawny is just that with its dense and luscious fruit cake, coffee and mild chocolate tones. Serve at room temperature, slightly chilled or even try over vanilla ice cream for an adults-only dessert!
Food Match: The Cellante Family 200 Year Old Christmas Pudding or Spiced Cherry and Brandy Pudding Glaze