ALDI Australia has shoppers set for perfect 'Cheese Passport' platters to send your tastebuds travelling this summer! Customers can create and enjoy the ultimate entertaining platters at home with cheese on offer from around the world, including from Italy, France, Spain, the Netherlands and England.
Speaking about the range of premium cheeses hitting stores this week, Shane Aitken, Buying Director at ALDI Australia said:
"We source our products from the finest cheese-makers in Australia and across the world to provide our shoppers with the highest quality formaggio at the lowest possible prices. I couldn't think of anything better than placing quality cheese at the centre of an entertaining platter or picnic feast to enjoy with friends or family this summer. While the boarders might be opening up, most of us probably won't be jumping on a plane to Europe this Summer, so at least our cheese and entertaining range can bring some of the best flavours from abroad right to your own backyard."
ALDI really is the one-stop shop when it comes to shopping the highest-quality products at the lowest prices, and customers can consider this 'Cheese Passport', a first-class ticket to exploring the world of cheese from the comfort of their homes (or local picnic spots).There is no time limit to complete a journey around the world of cheese, no baggage allowance, and the best part? No jetlag!
TASTE OF ITALY
You don't need to be in Rome, to do (or eat) as the Romans do.
ALDI makes platters as easy as counting to tre with their Deli Originals Fresh Garlic & Thyme Oil Marinated Olives 180g ($2.99) and Deli Original Fresh Mixed Antipasto Platter 360g ($6.99), which features marinated artichokes, marinated feta, roast garlic pitted olives and chargrilled capsicum.
And when it comes time for dessert, ALDI's Emporium Selection Mascarpone 250g ($3.79) is the perfect choice with it's a delicious, Italian-style, cream-based cheese.

TASTE OF FRANCE
You may not be able to go to France this summer, but that shouldn't stop you from enjoying its fine foods and having a Nice time.
ALDI's Germain Le Pico 100g ($5.99) is a traditional Goat's Milk soft cheese (likened to Camembert) from Perigord with rich buttery creaminess and a tender rind that will add a wow factor to any cheese board.
When finding the ideal cheese to pair with a crusty baguette, look no further than Sartori BellaVitano Merlot 150g ($6.99). This rich cheese comes with delicious tasting notes of berry and plum of Merlot, and is magnifique with dried fruits, prosciutto and chocolate.

TASTE OF ENGLAND
Polish up your best British accent and create a platter fit for the Queen with ALDI's traditional English cheese, Emporium Selections Blue Stilton 150g ($3.99). Crumbly and creamy with a bold and expressive flavour, the Blue Stilton is produced in one of only five dairies in the world able to make Stilton due to its PDO (Protected Designation of Origin) status.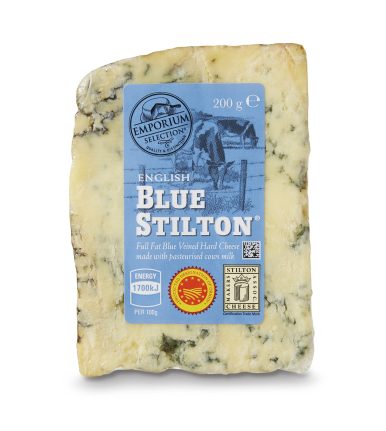 TASTE OF SPAIN
Some like it hot, so for those after a spicy summer va-taste-ion, look no further than ALDI's Fresh Fodder Spicy Jalapeno, Garlic & Parsley dip 200g ($3.49).
Additionally, ALDI'S Specially Selected Spanish Tapas kit 150g ($5.99) will have you shouting Olé. They are imported from Spain and include three famous Spanish PDO cheeses (Manchego, Iberico and Goats Cheese) and 18-month aged Serrano Ham.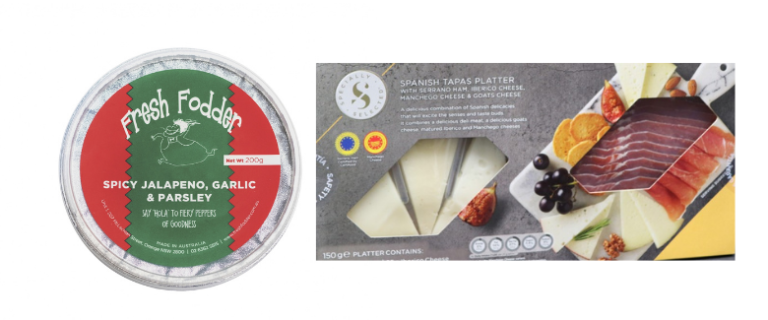 TASTE OF THE NETHERLANDS
Gouda, originating from the Netherlands, is one of the most popular cheeses worldwide. ALDI's Emporium Selection 24-month aged Gouda 200g ($4.99) has a distinctively rich, savoury flavour with notes of caramel and a delicious hint of saltiness.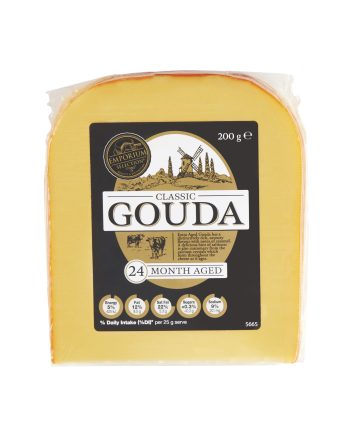 If you're not quite fond-ue of this cheese, we're confident ALDI's Deli Originals Fresh Brownie Batter Flavoured Dessert Dip 200g ($2.99) will brie just the trick!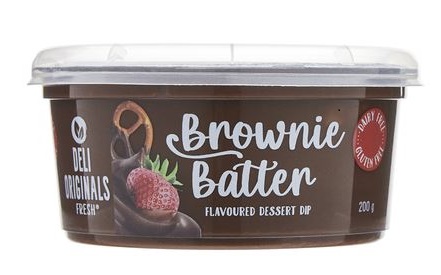 These impressive cheeses are sure to fly off the shelves, so now is the time to take off to your local ALDI and begin your foodie descent to destination delicious.