John Thompson never expected he would end up working in retail. After spending most of his life in manufacturing roles, he was job hunting when he came across an ad that ticked all the boxes for him.
"It talked a lot about autonomy, personal responsibility and a team mentality, which matched my personality and what my career had been to date," John recalls. It would only be later that John would find out the role was for an ALDI Area Manager.
John is just one of many of our Area Managers that have made the leap to work for us from very different jobs. In fact, many of our current Area Managers have transitioned from successful careers in law, the military and finance.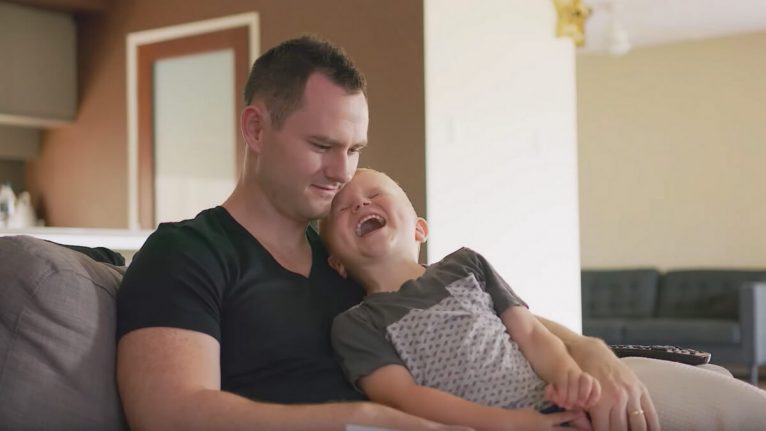 Lucy Hutchinson has a similar story. Lucy studied International Business in the UK before moving to Australia. In a visit down under, Lucy's sister mentioned she was thinking about leaving the police force and had applied for an Area Manager job with ALDI in the UK, much to Lucy's surprise.
"I remember asking 'ALDI? Like the supermarket?'" Lucy laughs. "I thought, well I had better see what the fuss was about, so I applied for the Area Manager position  and six weeks later there I was!"
"So now we both work for ALDI on opposite sides of the world and it has turned out to be a fantastic career choice for both of us."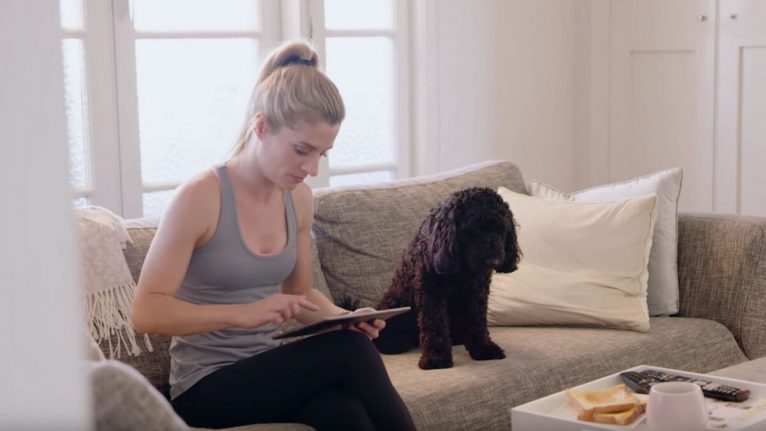 Doing things differently
"When people start out at ALDI, there are two things they find most surprising," Lucy says. "The speed at which we operate and the culture."
"It's such a streamlined operation. What people find most interesting is just the incredible efficiency, the way things are organised, managed and structured. Not a lot of businesses are organised like this."
Each Area Manager looks after between three and five stores. Ultimately, their role is to achieve as much consistency across their stores as possible, so that no matter where customers shop, they get the same positive experience. This can involve everything from managing recruitment and team development, to product compliance and store profitability, to improving processes within the business.
"The other day one of my store staff was watching me do my thing," Lucy recalls.  "It was one of those days when I was putting out one fire after the other and they said: "I'd hate to have your job". But that's the reason I love my job! We operate stealthily and some people might not really understand what we do. But we're often in store troubleshooting one thing after the other."
"There is no typical day for an Area Manager," John explains. "That's what I love about it,"
Shaping the future of ALDI
As well as overseeing the performance of stores, Area Managers look after special projects such as investigating how to improve store operations, environmental impact and supplier contracts. They trial the initiatives on a smaller scale before taking them to a committee that determines if they are rolled out nationally.
"I'm quite lucky that I have been exposed to a number of projects," says John. "I'm most passionate about efficiency and simplicity, making mine and other people's jobs easier. It's not hard to come up with ideas but sometimes those ideas make things more complicated, so trying to balance that is quite difficult."
For Lucy, what she really loves about the Area Manager role is its connection between head office and stores. "But ultimately, the people are the best part about working for ALDI," Lucy adds. "I have some incredible colleagues who come from all different walks of life."
Striking a balance
When he's not at work, John spends time with his with family or at the gym. He's lucky enough to live near the Gold Coast theme parks, so the whole family has an annual pass and they try to use it as much as possible. On  his days off and when the weather is nice, John will take his motorbike out for a spin.
Lucy spends her downtime catching up with friends, eating out, exercising and taking advantage of Queensland's coastline. "I live just an hour away from some of the world's most incredible beaches."
Insider knowledge
When you're surrounded by ALDI products day in and out, there are bound to be a few that come home with you at the end of the day.
"My house is full of ALDI products," John admits. "We have an ALDI lawn mower, trampoline and TV. Everything in our cupboards is ALDI. And the Silver Scoop Cookies and Cream ice cream is always in my freezer."
Lucy can't go past ALDI's cheese. "I love a good cheese platter and you can create a really great one using ALDI products. I'm always making them for friends and when I tell them how reasonable the prices are, they can't believe it."
For both John and Lucy, they always get questions from friends and family about ALDI's Special Buys.
"If I'm at a dinner or party, people will bail me up and start talking about the blender or mower they bought, or some other deal they got," John says. "They're usually surprised by the range, quality and price. They might say, "I can't believe I bought a 3D Printer at ALDI" or "I can't believe that packet of biscuits was so good".
"When you talk about your job at a party, some careers are hit and miss," he adds. "But when you mention you work for ALDI, everyone wants to talk to you."
To learn more about careers at ALDI, visit https://www.aldicareers.com.au/Home