Our beloved Expressi range of coffee capsules have been offering the perfect blend to Aussie shoppers since 2011, allowing them to experience quality coffee at home while also saving money.
Coffee capsule systems have revolutionised Australia's coffee-drinking habits and Expressi helped lead this revolution with it's exceptional quality and value. The range includes a Swiss engineered capsule machine, available every day for only $79.99 and a variety of delicious coffee blends for only 37c per capsule, you really can't go wrong!
If Expressi's incredibly low prices isn't already a reason to celebrate there are 10,000 other reasons to get excited! To commemorate a decade of Expressi, ALDI is bringing back the Golden Capsule competition with a NEW major cash prize of $10,000. There will also be second and third prizes with ALDI gift cards up for grabs. To enter, shoppers need to find a golden capsule inside a specially marked pack of Expressi capsules available in ALDI stores, for more information visit aldi.com.au/Expressicomp.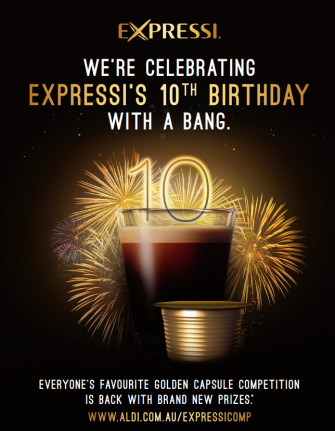 ALDI Australia Coffee Buying Director, Varun Raheja said, "It's an exciting achievement to hit 10 years of Expressi. We know our customers love the products, after taking the top spot in 2019 Canstar Blue's Coffee Pod category we know how much value it brings to so many Aussies."
"We are proud to produce UTZ certified coffee, which promotes sustainable farming of coffee, cocoa and tea, as well as protecting and respecting people and the planet. I encourage our shoppers to pick up a new flavour this week, and enjoy our cafe-style coffee at home" said Varun.
Over the years, Expressi has expanded its barista-crafted capsules to include 12 blends of hot drinks, while also bringing out limited edition flavours so coffee lovers always had delicious options and intensities to choose from. Most recently, the capsules had a makeover inside and out to include new Smart Brew technology, designed to replicate the coffee pressing method used by baristas giving a smoother blend than ever before.
Ready to take your coffee game up a notch? Here are some delicious recipe ideas to make the most of your Expressi blend: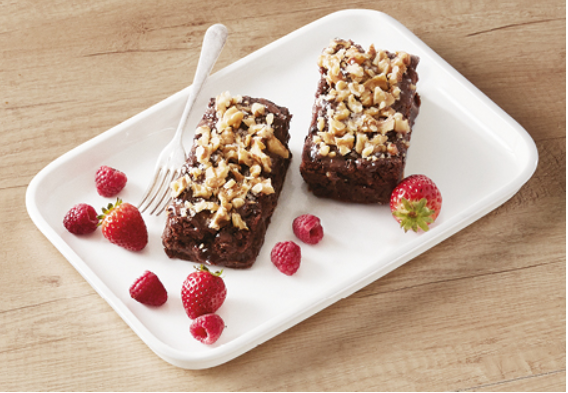 Taste all things sugary and bitter with our Expressi Mocha Brownies
Ingredients
250g Beautifully Butterfully salted butter
400g Choceur dark chocolate, broken into pieces
100g Choceur milk chocolate, roughly chopped
1 Expressi coffee capsule, coffee granules removed from pod
1 tsp White Mill vanilla extract
3 Lodge Farms free range eggs
1 cup Merryfield brown sugar
¾ cup White Mill plain flour
½ tbsp White Mill baking powder
1 tsp salt
100g Forresters walnuts, roughly chopped
100g Choceur dark chocolate (for topping)
Coarsely ground salt, to taste (optional)
Fresh strawberries and raspberries to serve
Method 
Preheat oven to 180°C (or 160°C fan forced). Line a square cake/brownie tin with baking paper.
Put butter, coffee granules and dark chocolate in a metal bowl and place over a pot of boiling water, being careful not to the let the water touch the bowl. Stir until completely melted and smooth. Remove from heat and let cool to room temperature.
Meanwhile combine the vanilla, eggs and sugar into a small bowl. Stir until just combined.
In a separate bowl, sift together the flour, baking powder and salt.
Add the sugar mixture to the cooled chocolate.
Pour ¾ of the flour into the chocolate and stir to combine. Add the 100g chopped dark chocolate to the remaining flour and toss to coat. Then add it to the chocolate mixture and stir to combine. Don't over mix.
Pour the batter into the baking pan and bake for 20 minutes.
Turn tray around in oven and cook for a further 15-20 minutes, or until a toothpick inserted in the middle comes out clean.
Let brownies cool to room temperature.
While brownies cool, melt the 100g dark chocolate in microwave for 15 seconds. Stir and then microwave further at 15 second intervals, until it's melted and smooth. Pour melted chocolate over cooled brownies, sprinkle with chopped walnuts and grind some sea salt over the top, to taste.
Slice into desired-sized squares. Serve with fresh strawberries and raspberries.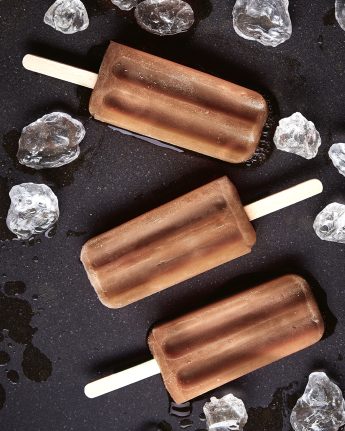 Cool off with our Expressi Latte Ice Blocks
Ingredients
1-2 cups freshly brewed Expressi Coffee
3 tablespoons Farmdale Sweetened Condensed Milk (optional)
1½ cups Farmdale Milk
Method 
Combine milk and fresh coffee. Add sweetener if desired.
Once cooled, pour into ice block moulds and freeze until solid.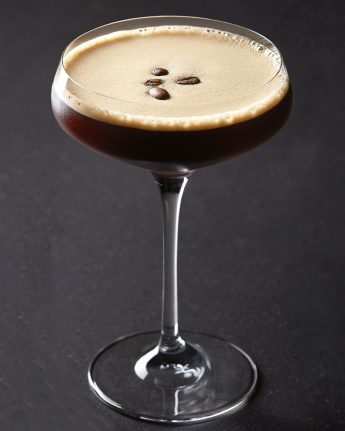 Nothing says "cheers to the weekend" like a Classic Expressi Martini
Ingredients
30ml Tamova Vodka
30ml of your favourite Expressi Coffee
20ml of Kahlua Coffee Liqueur* or your favourite Coffee Liqueur
Method
Pour all ingredients into a cocktail shaker. Add ice and shake.
Strain into a chilled cocktail glass.