We believe that the best way to provide quality outcomes for our customers is to invest in our people. With 12,565 employees across six states, we pride ourselves on providing a working environment that fosters a high level of employee satisfaction.
Not only do our employees enjoy competitive remuneration, excellent work-life balance and high degrees of responsibility, they're also given every opportunity to grow and develop. The emphasis we place on training and improvement is one of the reasons that people really value working at ALDI.
We are proud to showcase the growth of a few of our employees in the following case studies.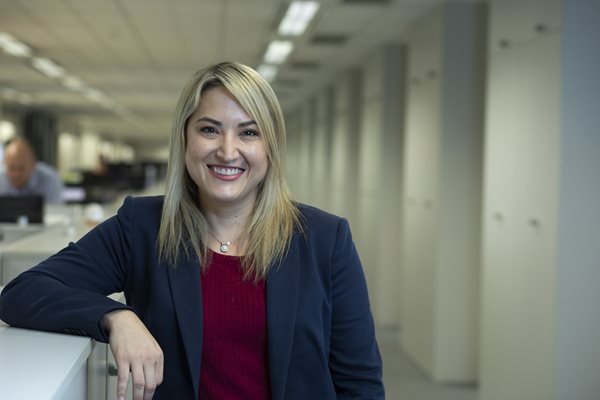 Nicola Mendoza
Buying Director
ALDI employee since 2005
Having started as an Area Manager for ALDI in Queensland, Nicola Mendoza has grown alongside the company and continues to support ALDI's culture and success.
"What attracted me to work for ALDI was hearing about how simple, transparent and straight forward the business model was. Once I started working at ALDI, I realised this thread ran through the business with customers and employees."
As an Area Manager, Nicola was given a lot of autonomy and responsibility from the very beginning. She was taught to run the stores as her own business by overseeing all operations, increasing efficiencies and being responsible for managing a team of up to 60 employees.
"ALDI gives you a level of freedom and autonomy within your role that is unlike other places I've worked in. There are clear lines of responsibility which really help you make an impact or a difference to the business. At the end of the day, you know you worked hard for the result and can feel proud you did that."
In her 14 years with ALDI, Nicola has progressed to a Buying Director and manages her categories by running them like individual businesses, setting the specific strategy, developing and overseeing all operations with business partners and being responsible for her team and the products they put on the shelf.
Ziegric (Ziggy) Orlovski
Corporate Logistics Specialist
ALDI employee since 2014
Five years ago, Ziggy sent off his application to a job agency for a role as a D-Pallet builder in ALDI's Minchinbury Distribution Centre (DC). Today, he's a Corporate Logistics Specialist, training employees in DCs across Australia.
"It wasn't until I started working for ALDI that I discovered a real passion for my career. There are lots of moving parts in the logistics industry, so I feel challenged to keep learning and growing, while having a sense of ownership over each task."
Ziggy's role supports continuous improvement across the DCs by streamlining unnecessary processes. His team meets daily to discuss elements such as safety, quality and productivity metrics. Ziggy credits ALDI's training and development for giving him the skills to take on new roles.
"It's given me the confidence to move from a D-Pallet builder to a Picker, Assistant Section Leader, Section Leader and then overseeing the redevelopment of a DC, before taking on my current role."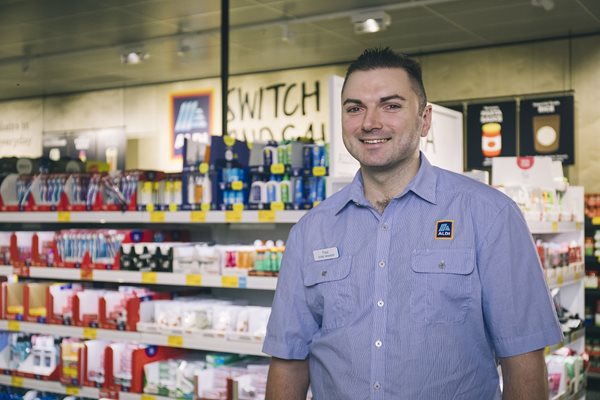 Paul Billingham
Store Manager
ALDI employee since 2015
From his early days an Assistant Store Manager in Liverpool, Paul has taken advantage of every training opportunity with a firm determination to become a Store Manager.
From Fire Warden and First Aid training, through to planning rosters, organising inventory and training new starters, working up to the promotion of Store Manager was a busy time, but one that allowed Paul to develop as a leader.
"Moving into a Store Manager role was also about the characteristics you show; making sure there's a real passion for the store, making the store yours, working hard and taking responsibility for it. It's the little things that you do every day that made the difference in the long run."
Paul's learning and development continued after this promotion and he has recently completed the ALDI Management System Leadership Program. The training allowed Paul to provide strategic thinking and analysis to the varying situations that arise in his role.