We take a lot of pride in our partnerships with fruit and vegetable producers. We have an Australian-first sourcing policy which means that our growers benefit from long-term partnerships with ALDI. In fact, 97% of our fresh fruit and vegetables are Australian grown.
From our sweet mandarins and ripe bananas, through to our nutritious sweet potato, broccoli and cauliflower, we wanted to introduce you to some of the growers behind the fresh produce on our shelves.
Meet strawberry growers, The Dang family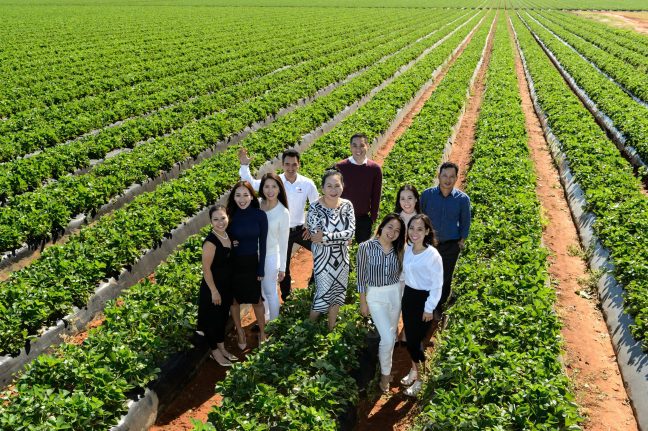 With seven siblings and in-laws working on the business, SSS Strawberries is very much a family-run business. Its farms are located in Bundaberg QLD where rich soils and winter weather provide ideal growing conditions for strawberries. Since 2006, the Dang family has supplied ALDI with fresh, beautiful strawberries. It's the passion and care they put into each and every berry that make them a valuable partner. Everything is hand "made". That is, from the very beginning it is planted, pruned, picked and packed by hand!
Meet Tal Kanety from Costa, our bellino tomatoes grower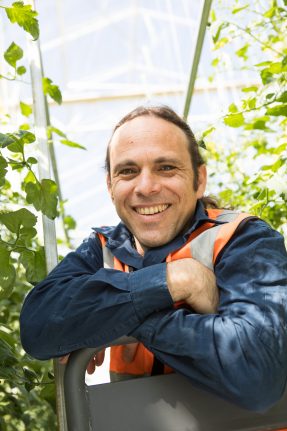 Since 2007, we've sourced fresh Bellino tomatoes from Tal and the Costa team. Tal grew up as a city boy with no real connections to the country, until he began working in the Israeli desert fields. Tal realised he wanted to work as close to nature to possible and do something that would give him a real sense of achievement – like growing food from seed to plate. He then made his way to Australia and began working for Costa, growing Bellino tomatoes in the Northern Tablelands of NSW. These tomatoes are grown in state-of-the-art glasshouses. The glasshouses' unique micro-climate of high light and cool summers create ideal conditions for their sweet, intense taste. Every year we source 1,201 tonnes of Bellino snacking, Bellino gold, Truss and Cocktail tomatoes from the Costa team. That's a lot of tomatoes!
Tim Teague, our man for mandarins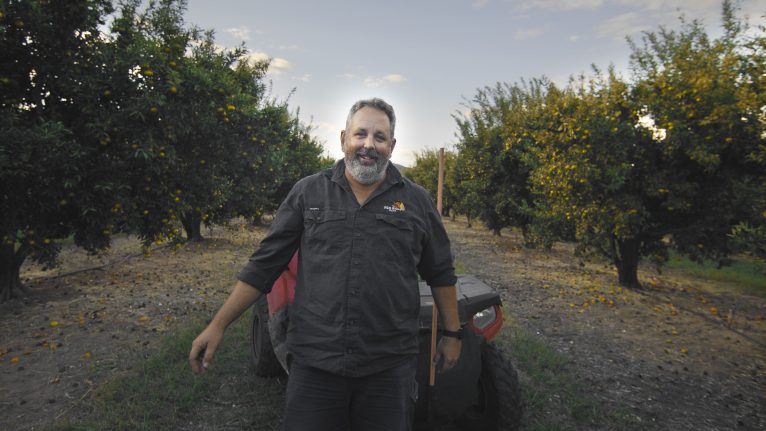 Tim is the farming ops manager of Red Rich Fruits in Gayndah, which is one of the main growing regions for Aussie mandarins. The warm climate and rainfall, combined with easy access to water and alluvial sandy loam soil, make the area perfect for producing a range of good quality, juicy citrus fruits such as mandarins and lemons. Red Rich Fruits' three orchards grow more than 2.27 million tonnes of Aussie mandarins for ALDI every year!
Meet banana growers, the Arcella family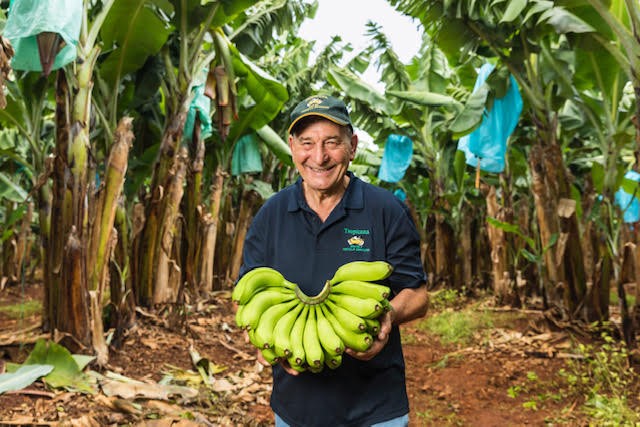 With a rich farming history dating back to 1974, if anyone knows a bunch about bananas, it's the Arcella family. Starting as banana merchants, the family moved to growing and packing bananas in far north QLD, one of the best banana growing regions in Australia. Here, rich volcanic soil and sub-tropical climate allows bananas to grow all year round – necessary when supplying over 15,000 tonnes of top quality cavendish bananas a year to ALDI!
Meet Calypso Mango grower, Kylie Collins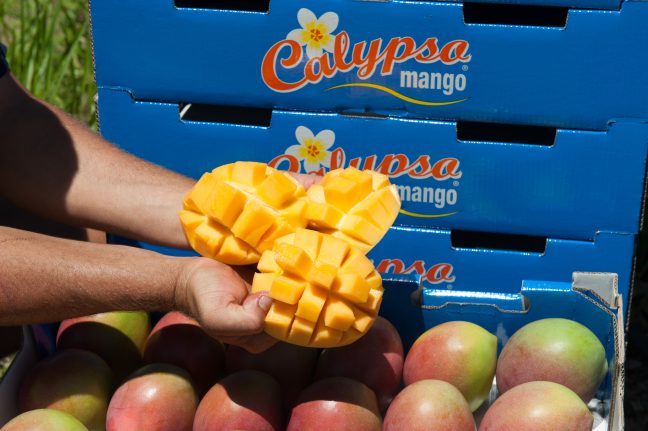 Inspired by her hardworking farming parents, Kylie and her partner bought their first farms in Dimbulah, far north QLD. Kylie now runs Blushing Acres, a Calypso mango farm located on the north western part of the Atherton Tablelands about 1.5 hours west of Cairns. Blushing Acres has supplied ALDI from the get go and the partnership has been fruitful over the years. For them, there is nothing better than seeing Calypso mangoes hanging on the trees close to Christmas time.
Meet Joseph Fragapane from Fragapane Farms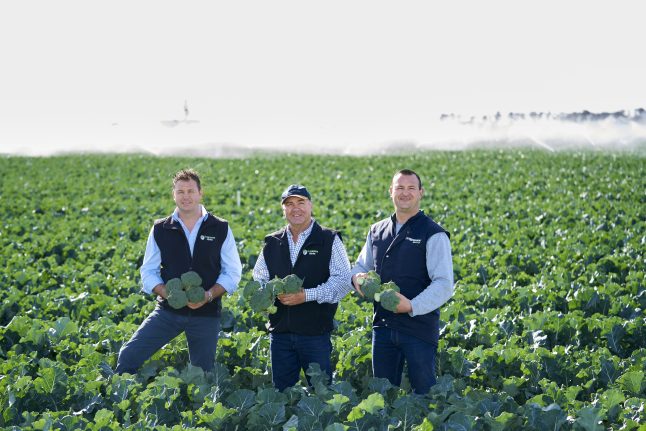 Farming is in Joseph's blood. He embraced the farming life from a young age, learning the vital skills from his father and grandfather. Located in Werribee South, Fragapane Farms grow broccoli, cauliflower, lettuce and other leafy greens. Werribee South is one of the pioneer vegetable production regions in Australia, with rich alluvial soil close to Melbourne's iconic Port Phillip Bay. ALDI has played a big part in the growth of Fragapane Farms, with close collaboration and innovation being hallmarks of the relationship. Fragapane Farms supplies over 5 million heads of lettuce to ALDI per year!
Meet sweet potato grower, Prichard Farms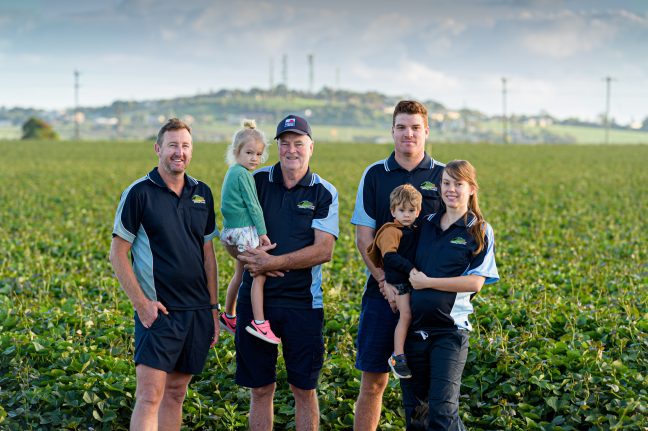 Prichard Farms is a fourth-generation, family run business located in Bundaberg, Queensland. They specialise in supplying high quality, nutritious sweet potatoes to the fresh veggie market. The farm has a rich history spanning over 55 years in the potato industry. Prichard Farms began supplying direct to ALDI in 2019. On average, they supply 450 cases of freshly dug sweet potatoes to ALDI every day!
We are grateful for our Australian growers, who enable ALDI to keep Aussie shoppers satisfied with our promise of high quality, fresh produce every day.