Each Christmas we work closely with our business partners to ensure our customers have access to the best seafood at competitive prices. Whether it's a long lunch or a traditional Christmas dinner, ALDI's sensational seafood will be the sea-cret hit of the day!
We know that seafood is a must-have for an Aussie Christmas and we love offering a way for everyone to enjoy it while saving both time and money. Our menu offers great value on staples such as prawns and salmon, as well as catering to the gourmet tastebuds with salmon side and lobster tails.
No matter your plans this Christmas, whether an intimate dinner for two or *fingers crossed* entertaining with the whole family, ALDI's Christmas seafood selection promises to satisfy all appetites. Forget waking up at the crack of dawn for the market, your local ALDI has you covered.
ALDI Australia Shopping Expert Kylie Warnke says this seafood spread is perfect for those that want to delight family and friends without any hassle.
"Our Christmas seafood selection has everything from traditional favourites like Australian Tiger Prawns to truly decedent Lobster tails and Maple Bacon wrapped scallops.  This year we have extended our Seasonal seafood to include new products like pancetta wrapped prawns that we're sure our customers will love.
These products are about celebrating the tradition of seafood at Christmas and for summer entertaining, without the hassle or the high price tag. All found in the freezer section, they are easy to prepare and we've done the hard work for you in creating amazing flavour compilations that will absolutely impress any guest."
This amazing range is on sale now while stocks last.
ALDI 2021 Seafood Selection
 Ocean Royale Lobster Tails with Garlic Butter Glaze 2pk/380g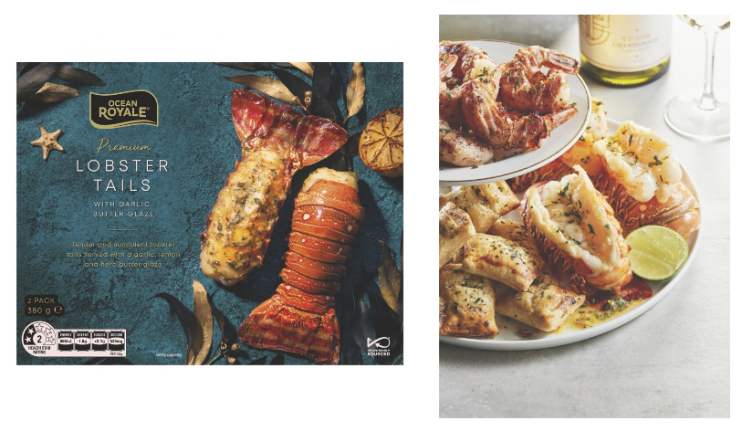 Make room for this luxurious addition to your festive table! These wild caught lobsters are seasoned with butter, garlic, lemon juice, parsley, and salt.
Price: $29.99
Ocean Royale Frozen Tiger Prawns Extra Large 1kg – Wild caught in Australia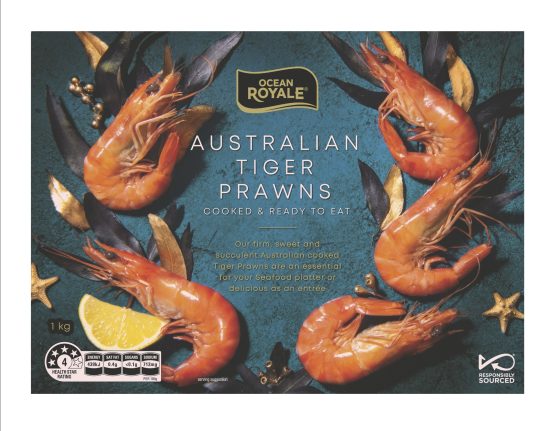 An essential for the Christmas table. Firm, sweet and succulent wild caught Australian cooked tiger prawns are perfect as is or in a salad. For recipe inspiration click here.
Price: $24.99
Ocean Royale Extra Large Scallops with Maple Flavoured Bacon 270g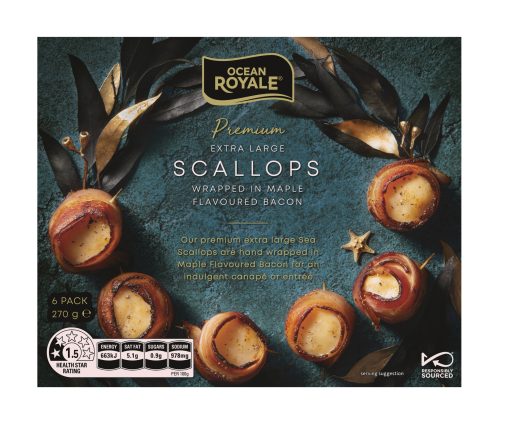 Enjoy extra-large Sea Scallops hand wrapped in Maple Flavoured Bacon – perfect as an indulgent canapé or entrée for easy entertaining.
Kylie says: "A big hit last year, these bacon wrapped scallops are back and at just $12.99, are a budget friendly option for those who love a little decadence on their plate minus the decadent price tag."
Price: $12.99
Royale Frozen Scallops with Herbs de Provence Butter 8pk/215g
Premium extra-large Scallops paired with a rich Herbs de Provence Butter Sauce offering a delightfully subtle flavour.
Price: $12.99
Ocean Royale Maple Glazed Pancetta Wrapped Prawns 360g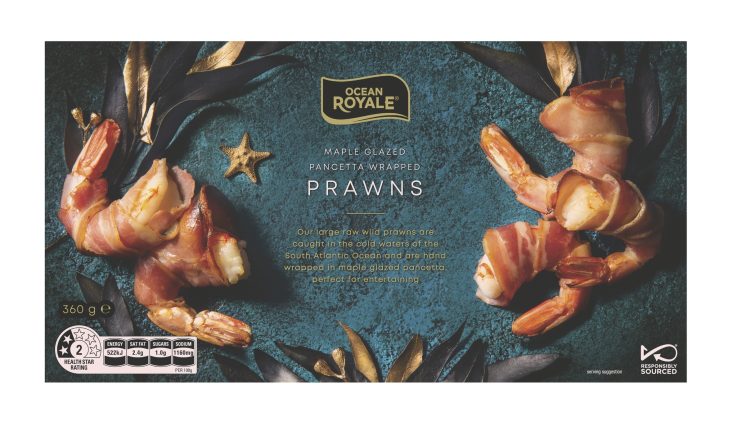 Enjoy large prawns hand wrapped in Maple glazed pancetta – an indulgent addition to your seafood menu.
Kylie says: "Inspired by our returning favourite bacon wrapped scallops, these maple glazed pancetta wrapped prawns are sure to be a hit! Best of all, they're ready in just 10 minutes when you pan fry on the stove. Great for those last minute surprise guests or fuss free decadence for Christmas day!'
Price: $19.99
 Ocean Royale Whole Salmon Side with Toscana Style Herb Crust 700g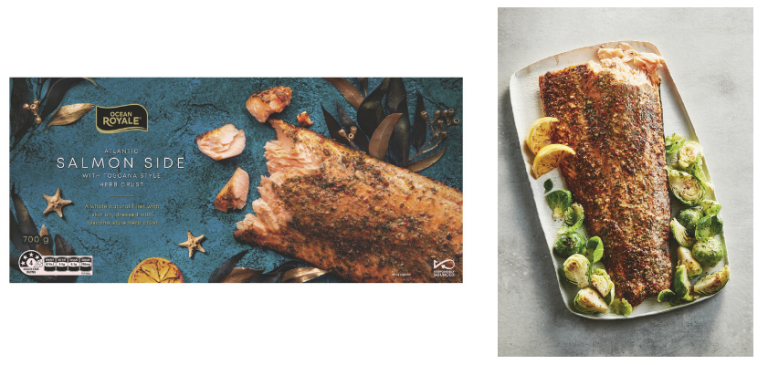 Delicious salmon seasoned with a Toscana herb crust and is incredibly easy to prepare, making it the perfect addition to your Christmas meal.
Price: $19.99
Ocean Royale Salmon Wellington with Cheese and Dill Sauce 700g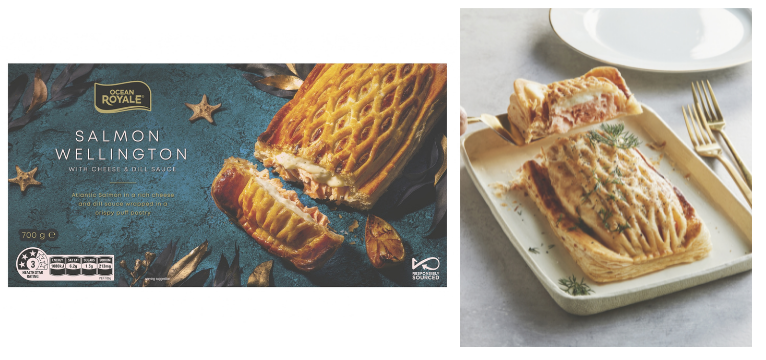 Talk about easy to prepare! Atlantic salmon in a rich cheese and dill sauce, wrapped in a crispy puff pastry, perfect for easy entertaining.
Price: $12.99
Ocean Royale Smoked Salmon and Cream Cheese Puffs 8pk/240g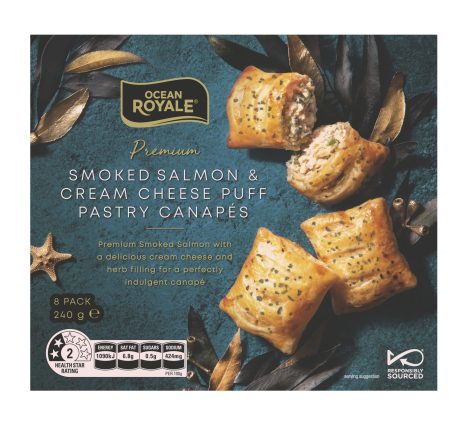 The perfect entrée or platter addition. Simply pop into the oven and serve with a side of dipping sauce. Perfect for those last-minute guests!
Price: $4.99