Ash Jackson has built a cult following on YouTube, sharing tips and tricks for navigating daily family life, from fridge organisation to budgeting and back-to-school hacks. The 27-year-old mum of three is also a devoted ALDI shopper.
"Budgeting has always been important for us as a family, especially because we had children quite young," explains Ash. "That's where ALDI comes in and it's why we started shopping at ALDI initially. However, I've always found ALDI's quality to be really good. I've never bought anything that I didn't enjoy."
We caught up with the Brisbane-based vlogger to chat about balancing work and motherhood, clever strategies for ensuring the kids eat enough fruit and veggies, her husband's obsession with Special Buys and how ALDI fits into her #mumlife.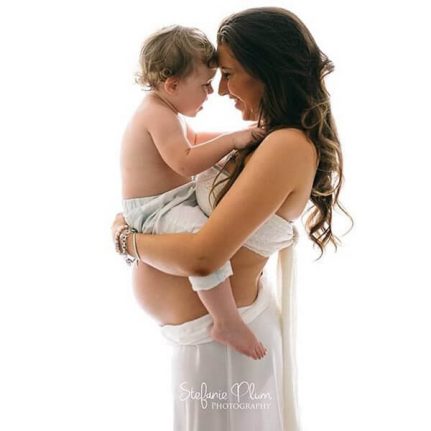 Motherhood for me is definitely a juggling act…one of the biggest challenges is balancing work and life. That's why it's important to have a mum squad you can turn to for support.
YouTube for me was something I stumbled across during university…I used it to document my experiences as a young mother and connect with other mums. That was before YouTube had really taken off as a way to earn money. Since then, the whole Mumpreneur phenomenon has come about. More mums now have gone down the entrepreneurial path which is great.
The convenience of ALDI suits me really well…I've noticed the layout of ALDI is the same across most stores, which is really helpful as one day you might do an ALDI shop near your kids' school, and the next day at your local store near home. When I go to other supermarkets, I often find myself walking around in circles trying to find simple products because the layouts are so different between store locations. So that's a big thing. The products at ALDI are also much more affordable than comparable items at other stores. It is a very budget conscious option for families. I usually go online, look at the Super Savers and plan our meals ahead before I go off to ALDI and buy all the items we need. That's how I like to shop.
My six year old daughter is incredibly picky about food…she just refuses to eat fruit. I was really worried about her going to school without enough nutrients to fuel her brain. So in order to get all the essential vitamins into her, I've been making smoothies using ALDI's superfood powders to give her an extra boost for the day. I bought the Maca, Acai, Beetroot and Super Greens Powders and I've been very impressed. For any mum with a child who's picky or doesn't like to eat a big breakfast, I've found those health food powders are a great way to go.
We cook most dinners from scratch in our house…one my favourite ingredients over the years has been ALDI's mince. I always buy the bulk 2kg pack of mince and as soon I get home I divide it into four portions, freeze three and keep one out to make dinner. The mince is just $10 and we get four meals worth for our family of five, which is pretty great value. My husband loves Mexican so we use the mince to make burritos and we're also big on Italian food so we make spaghetti bolognaise and lasagna too. I like to hide as many veggies as I can in there for the kids, like zucchini, celery, eggplant and pumpkin.
My advice to mums and dads who are new to shopping at ALDI would be…to try and not see ALDI as a discount supermarket. It's becoming easier to do as I've noticed a lot of ALDI stores have been recently renovated to look really upmarket. I'd also suggest going to ALDI with an open mind. They have a lot of product variety now, like beautiful cheeses in the chiller section you'd normally find in a specialty deli. So, if you're new to ALDI, perhaps step outside of your comfort zone and try a few products you wouldn't normally buy, just to see the quality.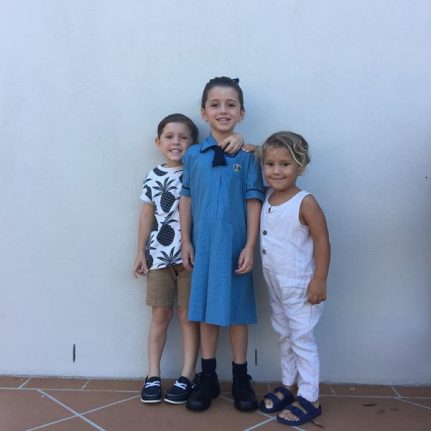 Ash's ALDI Buys
We asked Ash to share some of the ALDI products that have found a place in her household.
Expressi machine and coffee capsules: My husband has always lived off Expressi coffee and the capsules are so affordable. My parents have an expensive coffee machine and I honestly feel the ALDI one is comparable, if not better.
Bluetooth speakers: We bought a couple of the Special Buys Bluetooth speakers that ALDI have fairly regularly in the glass cabinet. We used them to create a surround sound type feel on a budget and without requiring any drilling. It worked really well.
Mamia nappies and wipes: I've been really happy with the nappies over the years. With my first child I was very much a brand-name-nappies-mum. But when my second child was a few months old I had to run out to ALDI and I bought a packet of Mamia nappies. They were so much better and less than a third of the price! That's a huge money saver for a new parent. I never looked back after that. The Mamia Wipes are also great. They have a really soft feel and can be used on both faces and bottoms.