Beautifully crafted wooden toys are spilling out of toy boxes around Australia, with parents embracing the nostalgic trend and creating stylish spaces for their children's bedrooms.
Despite the rising popularity of wooden toys in Australia, the craftsmanship and materials involved in producing them can often make them cost prohibitive. Luckily, ALDI are giving parents the chance to purchase these toys at an affordable price with our first ever Wooden Toy Special Buys, dedicated entirely to toys made from wood.
With over 30 unique items on offer, exciting new products and new designs, parents are bound to find something that will delight their little ones for years to come.
ALDI's Wooden Toy Special Buys are on sale from Wednesday, 20 June 2018 and will be available in stores Australia wide, while stocks last.
Why we love it…
ALDI has been selling wooden toy items, amongst other types of toys, as part of our Special Buys program for more than 10 years. For the first time ever, this year we have created a bigger range dedicated solely to wooden based items.
"Wooden toys were a popular range of Special Buys in 2017, so we decided to increase our offer and create even more exciting toys – the first of its kind in Australia," said Andrew King, Buying Director at ALDI Australia.
Andrew has the enviable job of visiting both local and international toy fairs to identify the latest market trends and bring these back to ALDI Australia customers. After spending much time travelling and conducting industry research, Andrew has no doubt that wooden toys will be among the hottest toy trend for 2018.
"While wooden toys have been around for longer than we can remember, we've seen their resurgence recently with the rise of millennial nostalgia and eco-conscious parents wanting to buy toys that are not only durable, but also better for the environment."
"Today's generation of parents have grown up in the digital age, but many are looking for toys for their children that take them back to their own childhoods, while inspiring their children's imaginations and supporting their development."
"Wood is also more durable than other types of materials, meaning these toys can be passed down and cherished by multiple children in the family."
Why you'll love it…
This year's Special Buys are made even more compelling with a number of popular products from our 2017 range returning to shelves at a lower price point, including the Wooden Airport ($10 lower at $39.99), Sort and Stack Truck ($2 lower at $14.99) and Wooden Play Food, Wooden Toolbox and Bead Set (all $2 lower at $12.99).
ALDI will also be introducing some exciting new products this year including an assortment of beloved Thomas & Friends Wooden Engine's ($7.99 each), Wooden Doll's House ($49.99) and Accessories ($8.99 per set), along with the Wooden Diner ($99.99), inspired by an interiors trend of 1950s-syled children's rooms and toys.
Some of the products in the range have been designed for children aged 2 years and up, while others are suitable for children aged 3 and up. All products have been rigorously tested and comply with Australian toy safety standards.
As with all of ALDI's Special Buys, our Wooden Toys will be located in the middle aisle of your local store from Wednesday, 20 June. In the meantime, you can check out all the products on our website or in our printed catalogue, which is in stores and mailboxes from today.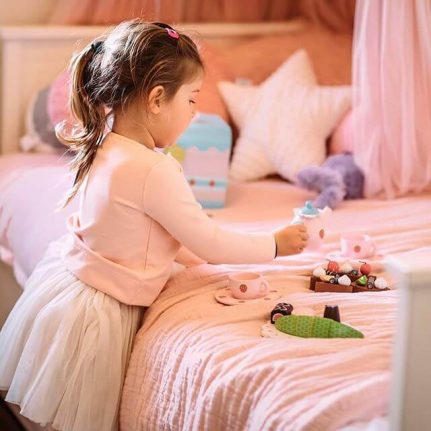 Credit: @aday_inthelifeof_us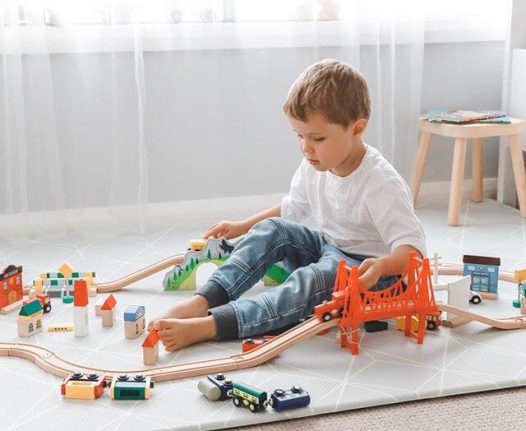 Credit: @myscandistyle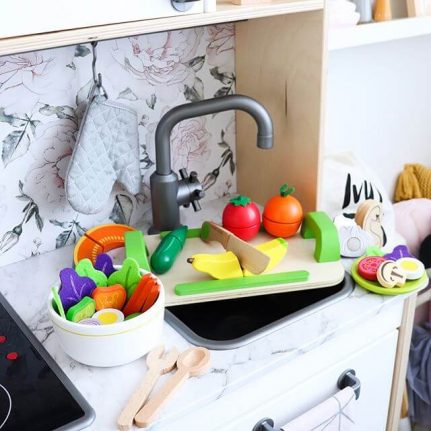 Credit: @tegan_jean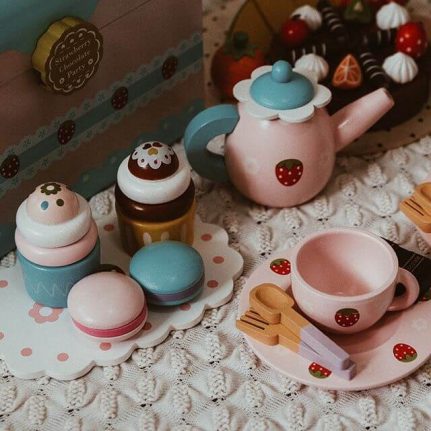 Credit: @threelittleknights