While Easter usually evokes memories of family get-togethers or decadent breakfasts with friends, we know that this year it's going to look a little different. As we get more comfortable with our new daily life habits, we have to remind ourselves that these restrictions are about physical distancing, not emotional distancing. So, take time to acknowledge the holiday and treat yourself, your friends (albeit virtually) or your immediate family with some Easter chocolate.  We wish grandparents well and hope they avoid motion sickness as they virtually tag along for their loved ones Easter egg hunts this year.
We have a range of products that you can pick up next time you are doing your grocery shop. These include: hunting eggs, which are perfect for Easter egg hunts in the garden, mini bunnies you can use as cupcake toppers, rich hot cross buns and allergy friendly options too.
We've chosen our favourites in the range and which are available in store now.
Choceur Easter Bunnies – $2.99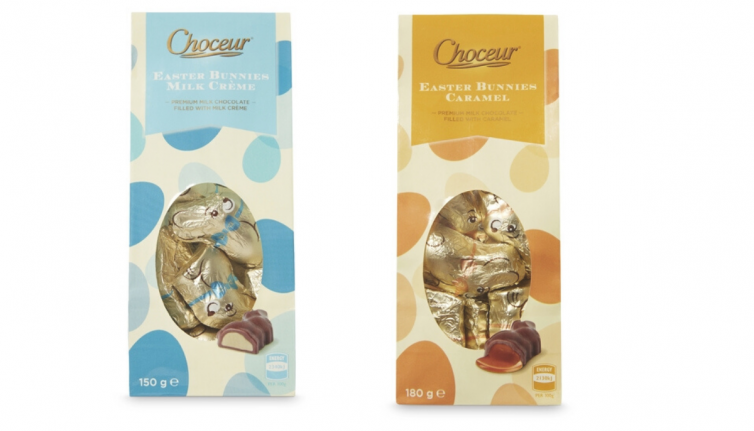 This delightful pack of chocolate bunnies are made using premium European milk chocolate and filled with your choice of gooey caramel or milk crème. Even better, they're also FAIRTRADE Certified.
Choceur Chocolate Easter Bunny – $1.99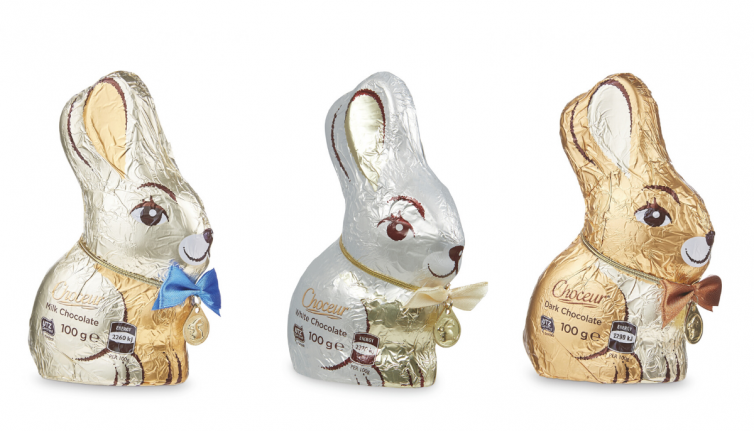 These bunnies are a bestselling product every year! Available in white, milk and dark chocolate, they will delight every family and are made with the finest UTZ certified European chocolate.
 NEW! Specially Selected Slice & Share Luxury Fudge – $6.99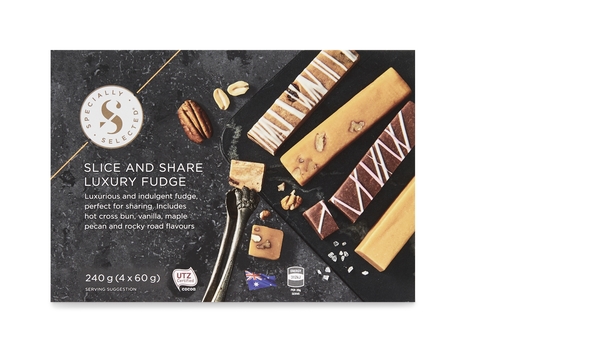 Delight your family and friends with this exciting range of innovative flavours including hot cross bun, vanilla, maple pecan and rocky road. With a beautifully packaged design, these bars are perfect for sharing and entertaining.
 NEW! Moser Roth Chocolate Duo Egg – $9.99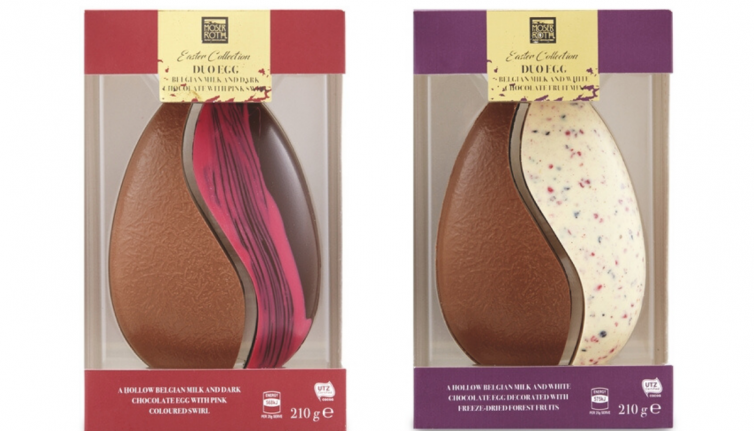 Treat your taste buds with either a Belgian milk and dark chocolate with a pink swirl or a Belgian milk and white chocolate with fruit mix flavours, in these skillfully crafted eggs. These tasty chocolate eggs are UTZ Certified.
 Choices Easter Free from Eggs (Dairy Free) – $6.49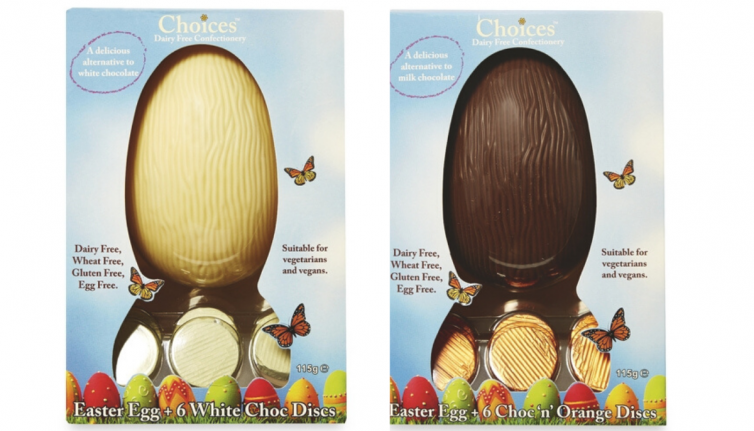 Choices eggs are delicious alternative to milk or white chocolate. These cocoa-based Easter eggs are free from dairy, wheat, gluten, and eggs.
 Sweet William Chocolate Bunny (Dairy Free) – $9.99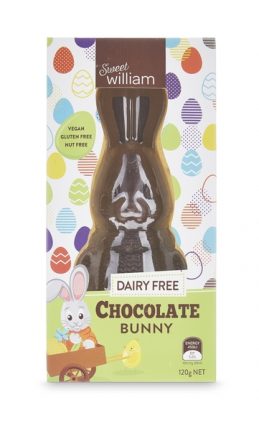 Sweet William chocolate offers a perfect Easter treat for any diet! This delicious bunny is dairy free, nut free, gluten free, and vegan. Sweet William chocolate is blended from cocoa extracts and soy.
Moser Roth Mini Easter Eggs – $3.49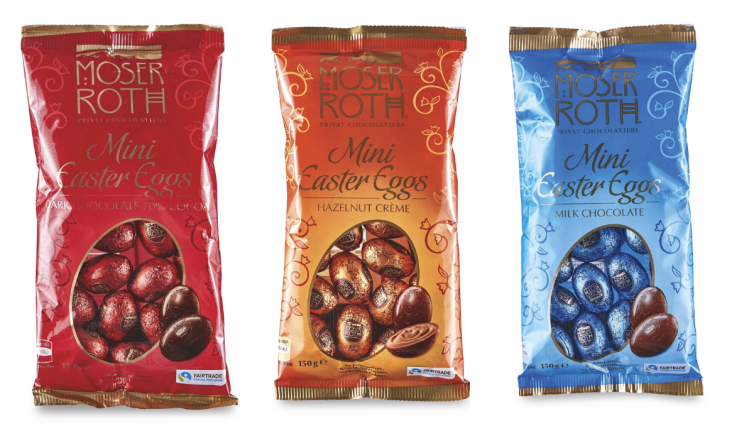 Sometimes the best things come in small packages. These mini Easter eggs are made from the finest ingredients, they are a delicious treat for connoisseurs of gourmet chocolate.  They are available in three delicious flavours including crispy hazelnut crème, hazelnut almond or milk chocolate truffle and are FAIRTRADE Certified.
If you're after some chocolate options for kids look no further then these:
Dairy Fine Milk Chocolate Solid Eggs 500g – $4.99
Dairy Fine Easter Bag 300g – $4.99
Dairy Fine Easter Egg Crate 15 pk/255g – $4.99
Other favourites:
ALDI has a delicious range of hot cross buns to delight all Aussies! We know that there's no right or wrong way to enjoy a hot cross bun. So, whether you're a toaster, a butter-latherer, a chocoholic, or a traditionalist, you'll be able to find your perfect bun at ALDI this Easter!
Bakers Life Hot Cross Buns – $2.99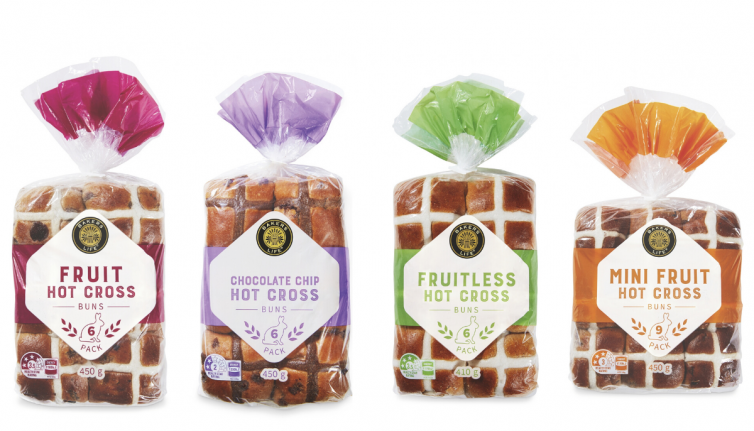 Our delicious hot cross buns are available in four delicious varieties including chocolate chip, fruit, fruitless, and mini fruit
NEW! Specially Selected Premium Hot Cross Buns or Specially Selected Brioche Style Hot Cross Buns – $3.29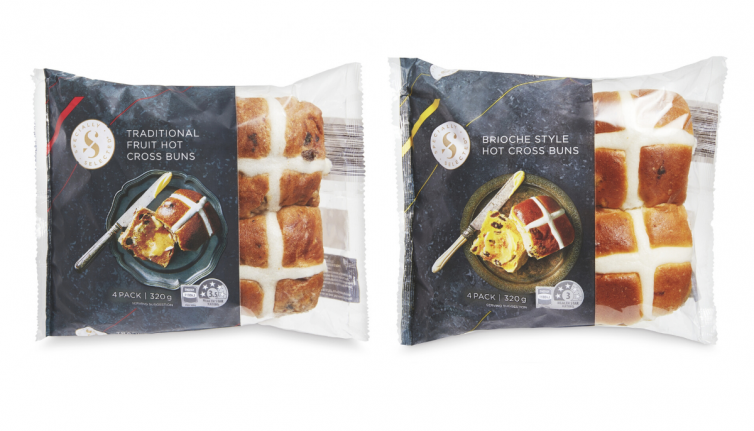 If you really want to treat yourself, look out for our new range of premium hot cross buns, with extra fruit and spice, they make one tasty breakfast treat.