ALDI customers are especially skilled in spotting new products, finding hidden gems and recommending the next must-have items from the ALDI aisles. This unique set of skills is put to the test each year in ALDI's annual customer-voted awards, The People's Picks.
It is an opportunity for shoppers to recommend their favourite items for the year, and this year ALDI shoppers came out in full force to submit their picks as a record-breaking 380,000+ votes were cast in this year's awards!
ALDI Australia's Shopping Expert, Kylie Warnke, said: "We love that The People's Picks gives our customers the opportunity to have their say when it comes to their ALDI foodie favourites and household must-haves. Great quality products at amazing prices are in abundance at ALDI so it's always so exciting for us to see what products get the ultimate seal of approval from our customers each year!
This year we've had some new winners take the number one spot in their categories including the super convenient Seasons Pride Potato Gratin in the Time Lord category and our affordable Australian Jindurra StationPorterhouse Steak in the BBQ Boss category.
We've also had some products that are returning to winners list including our Deli Originals Fresh Hommus in The Life of the Party category for the second year in a row. Our Ready Set…Cook! Boneless Butterflied Chicken has retained its winner's title however this time it's taken first place in one of our new categories —The Socialite, officially making it the most viral ALDI product of the year!"
The winners of ALDI's People's Picks Awards for 2023 are:
The BBQ Boss: Jindurra Station Porterhouse Steak 200g, $7
Kylie says: "Feel proud going to a summer BBQ this year with the Jindurra Station Porterhouse Steak in tow. At just $7, this 200g Australian steak is incredible value and means you don't have to compromise on good quality meats for your summer socialising."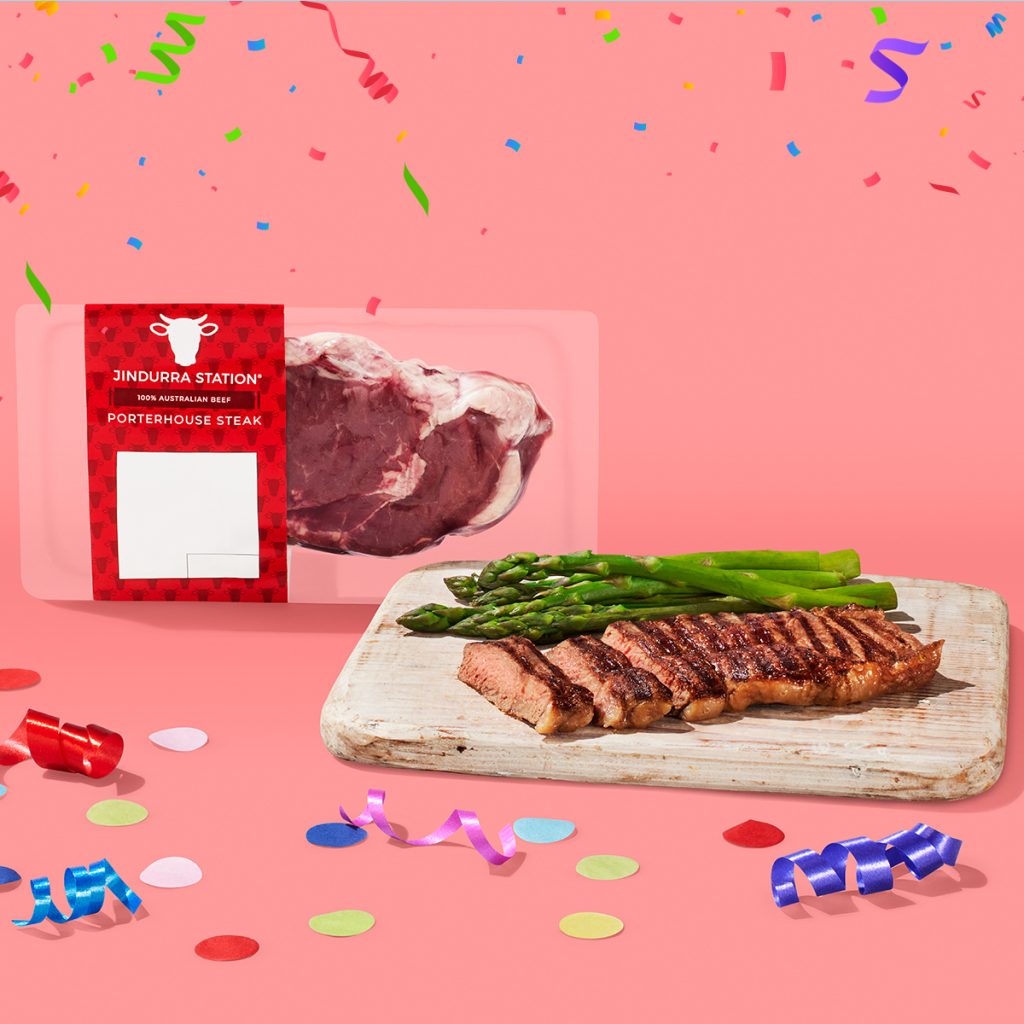 The Life of the Party: Deli Originals Fresh Hommus 200g, $2.29
Kylie says: "The Deli Originals Fresh Hommus has retained its title as Life of the Party for a second year in a row. This is an item to always have in your fridge for a drop-in catch-up and is a great addition to a fresh snacking platter with fresh veggie batons."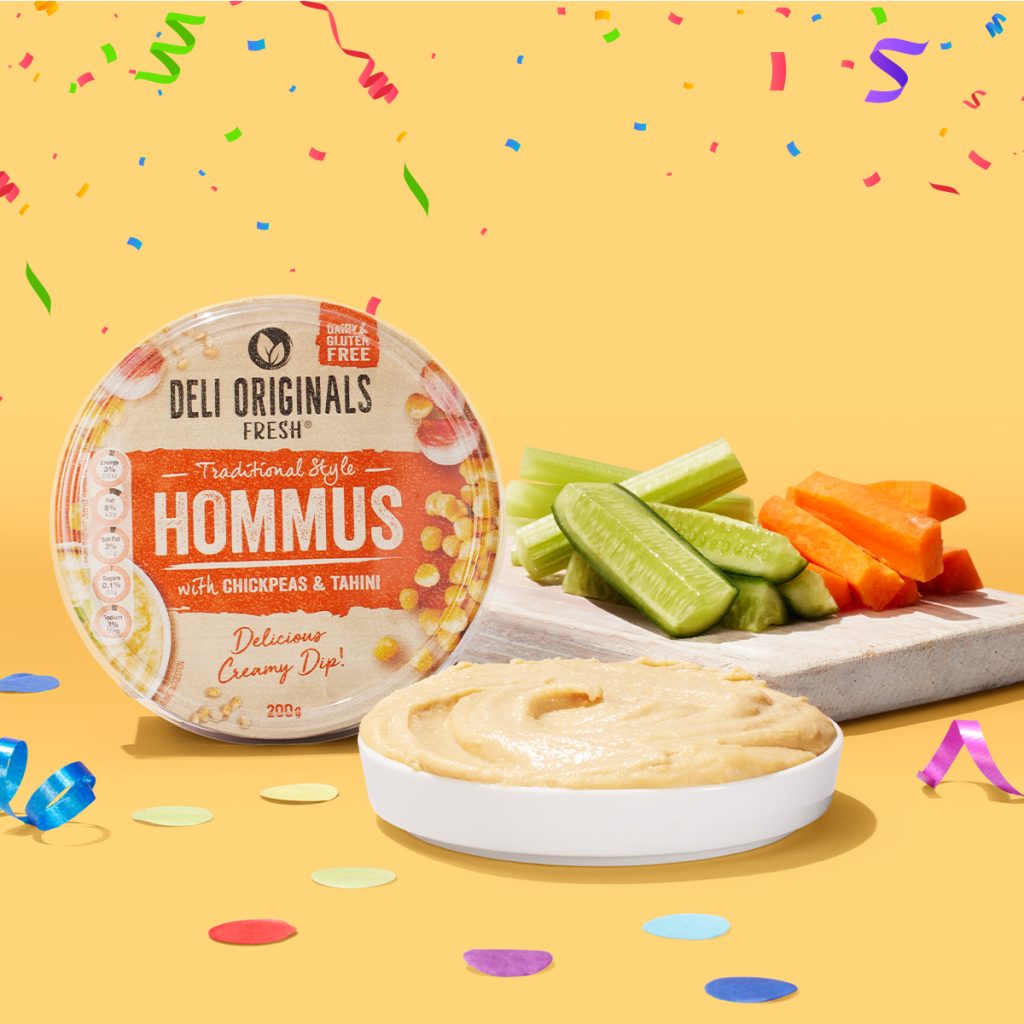 The Good Health Heroes: Yoguri Protein Yogurt 160g, $2.19
Kylie says: "Healthy eating doesn't have to come at the expense of your bank account when you shop at ALDI. For only $2.19, the Yoguri Protein Yogurt has an impressive 15g of protein and its 99% fat free – what's not to love! It's the perfect morning snack that not only provides essential nutrients, but it tastes great too."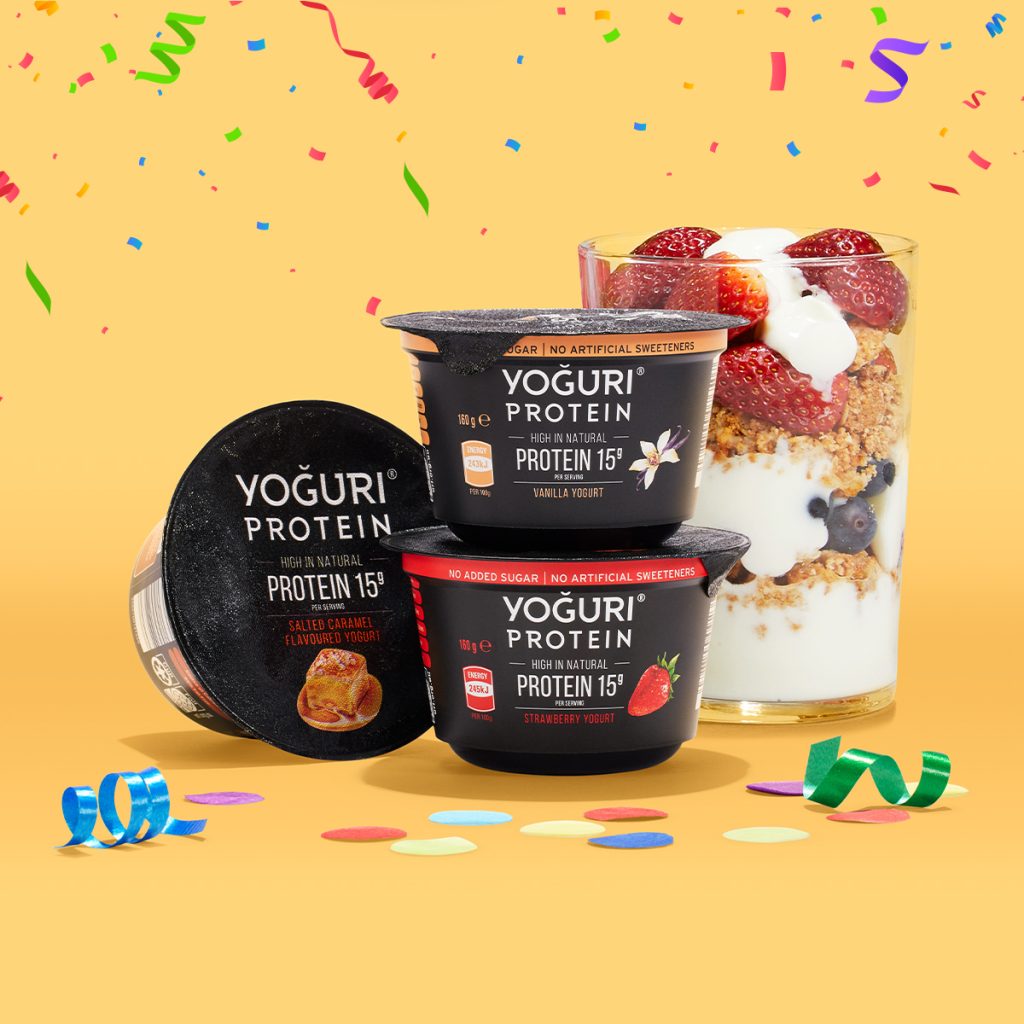 The Time Lord: Seasons Pride Potato Gratin 4pk/400g, $4.99
Kylie says: "The Potato Gratin is a staple in my freezer these days, so I'm delighted to see it take the top spot in The Time Lord category this year. Making potato gratin from scratch is a timely process with a lot of slicing and dicing and not to mention the clean-up. These potato gratins take a couple of minutes in the oven and receive compliments whenever they are plated up. And, at just $4.99 for four they're an easy and affordable way to level-up a mid-week meal!"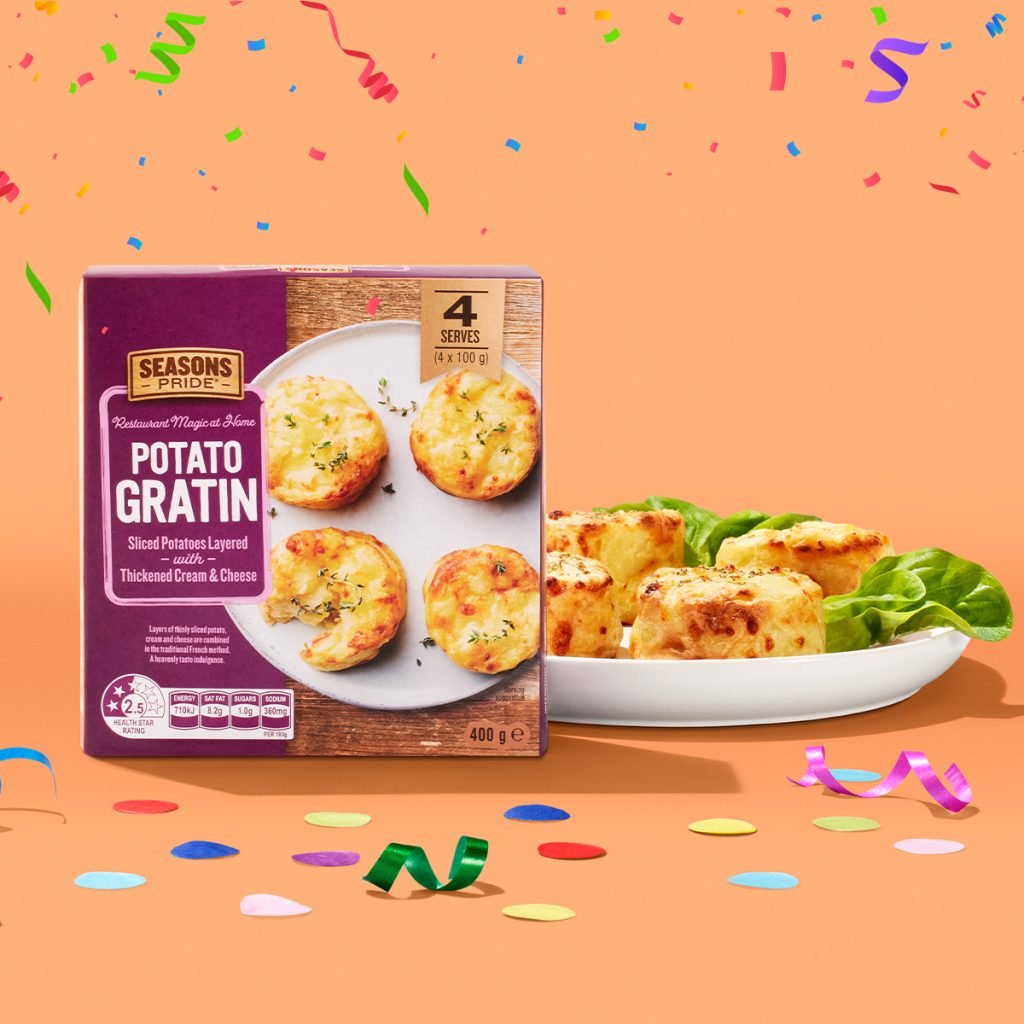 The Partner in Grime: Di-San Laundry Soaker 1kg, $3.69
Kylie says: "My cleaning cupboard is never without a Di San product. This Di San Laundry Soaker available in both Pro Oxy Ultra White or Pro Oxy is second to none when it comes to lifting those tough stains without being too harsh on fabrics. This is the first time the Laundry Soaker has won a People's Picks award although other products from the popular Di San range have previously made the top spot."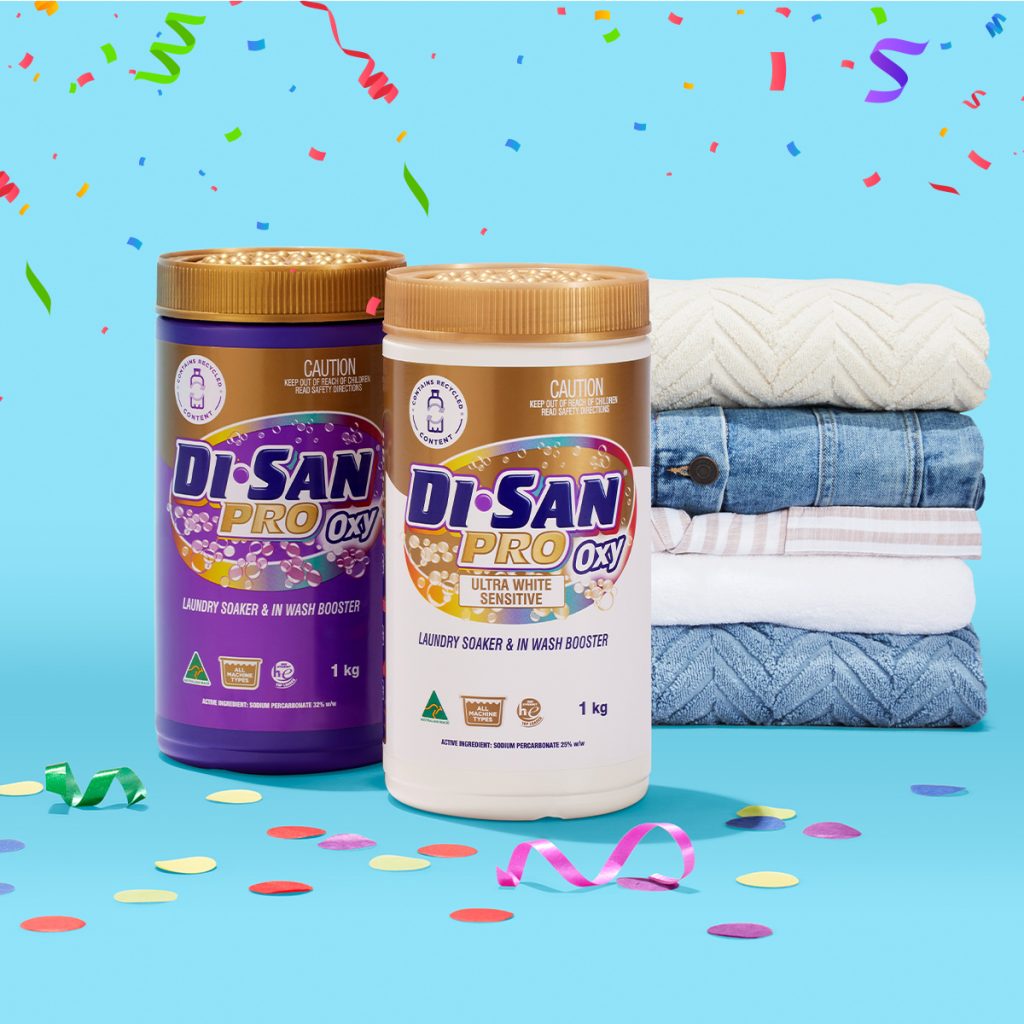 *NEW CATEGORY* The Socialite: Ready, Set… Cook! Boneless Butterflied RSPCA Approved Chicken, $9.99 per kg
Kylie says: "The Butterflied Chicken has taken the title in a new category in this year's People's Picks. The Socialite category is for the products that have been posted all over social media, receiving heart reactions, thumbs ups, and long comment threads across all platforms. It comes pre-marinated and is available in two delicious flavours Greek Style and Spiced Mango. It's simple to cook, it can be put straight on the barbie or in the oven with no fuss and there's always enough to feed the family. It's won the socialite category, but this product could have been a winner in the Time Lord category as well as it's so convenient."
*NEW CATEGORY* The Aussie Made Fave: Specially Selected Australian Beef 21 Days Aged Eye Fillet Steak, $48.99 per kg
Kylie says: "In another new category, the Specially Selected Australian Beef 21 Days Aged Eye Fillet Steak has been crowned the winner of the Aussie Made Fave. At ALDI, 100% of our fresh meat is proudly from Aussie farms. This is what I pick up for a special occasion, when I want that steakhouse quality meal without the steakhouse price tag. This tasty cut of meat doesn't need much prep, I like to coat mine in olive oil with some salt and pepper and grill on the barbeque for a couple of minutes each side. Perfection!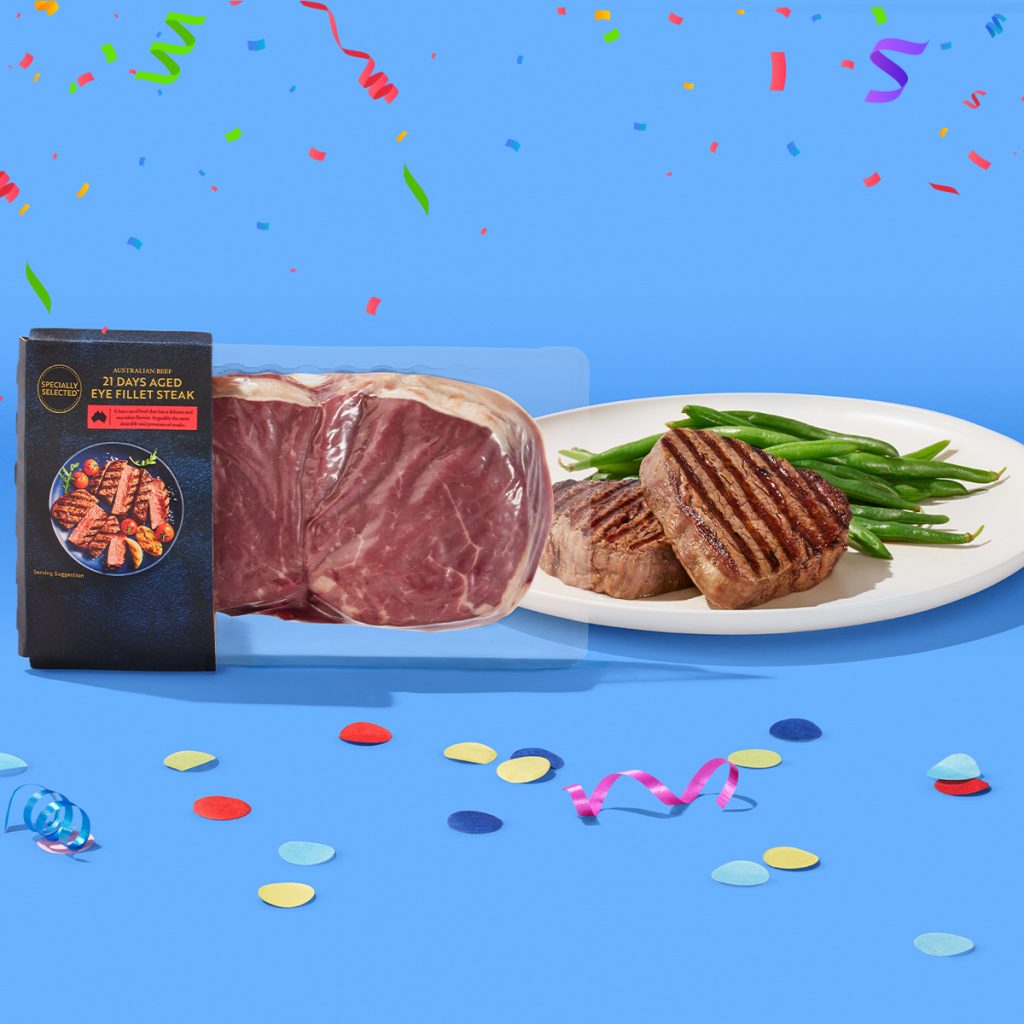 The Lunchbox Legend: Snackers Market Colby Cheese & Rice Crackers 4pk/100g, $3.99
Kylie says: "The Lunchbox Legend has had a shake up this year with Snackers Market Colby Cheese and Rice Crackers declared the new reigning champion. As a parent, I can completely understand the pain of pulling an untouched lunchbox out of the school bag at the end of the day, so this product has been declared a winner by parents and is sure to never be returned home untouched!"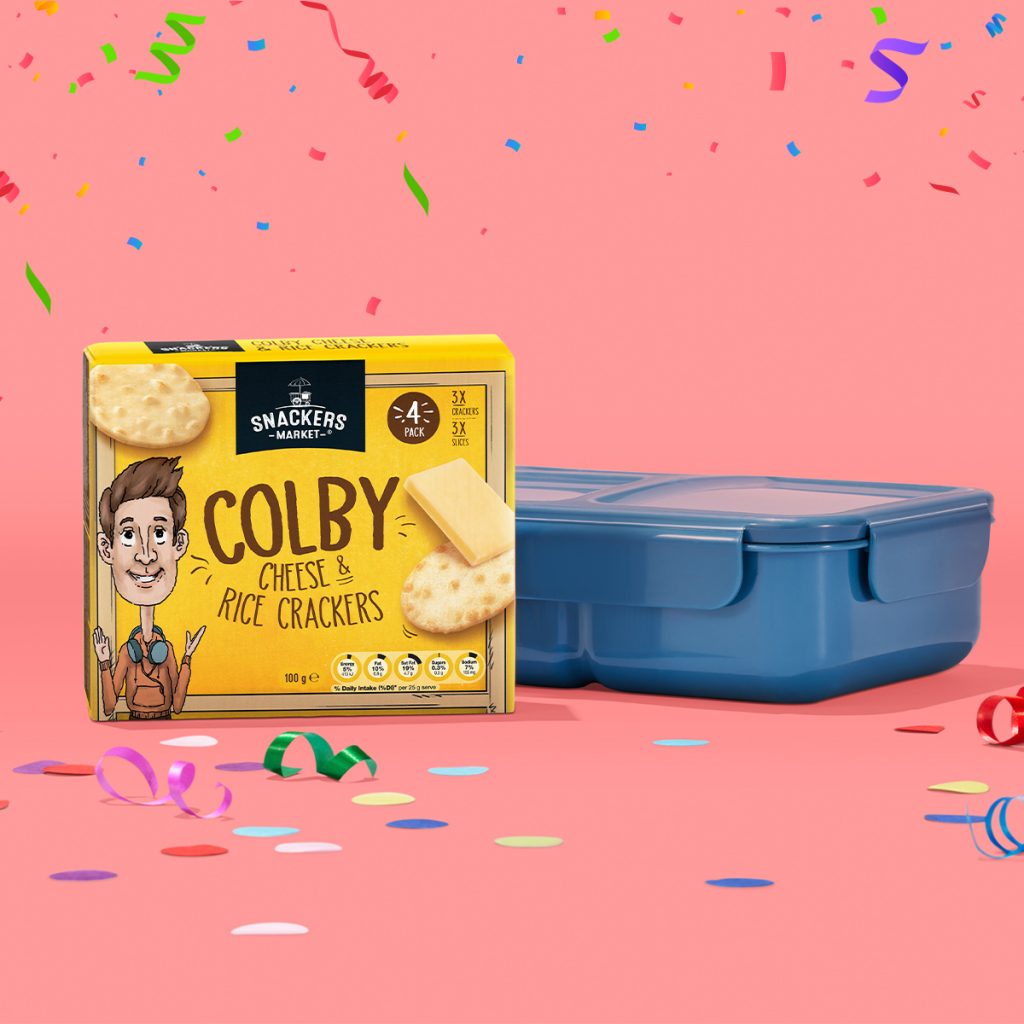 ALDI will be making these products easier to spot — just keep an eye out for 'The People's Picks' badge alongside the winning products next time you're doing your grocery shop to know which products are certified bangers by shoppers from across Australia.