As the circumstances of COVID-19 have unfolded, we have worked quickly to introduce a number of new measures to protect ALDI employees and shoppers.
Social distancing and safety measures
For the safety of our store employees and our customers, we have implemented a series of measures to encourage social distancing.
Our stores now have 1.5 metre social distancing floor markers at our checkouts and store employees will enforce customer flows, such as limiting the number of shoppers in our stores. Stores will manage the flow of customers into our store, which ranges from 75-110 shoppers dependent on the store size. If required, customers will be asked to queue 1.5 metres away from each other outside the store, until directed to enter the store. These measures are in place to ensure the utmost safety of our customers while they shop with us.
We have installed hygiene stations at the entry of our stores. This includes antibacterial wipes to clean trolley surfaces and hand sanitiser for our customers before they enter our stores.
To protect our employees, we have installed clear screens at each store register. All of our store and warehouse employees also have access to gloves and masks, in addition to hand sanitiser. Following health advice, there is no need for our employees to wear a mask or gloves and therefore this is not mandatory, however available should our employees wish to utilise.
We also encourage customers to use contactless payment where possible.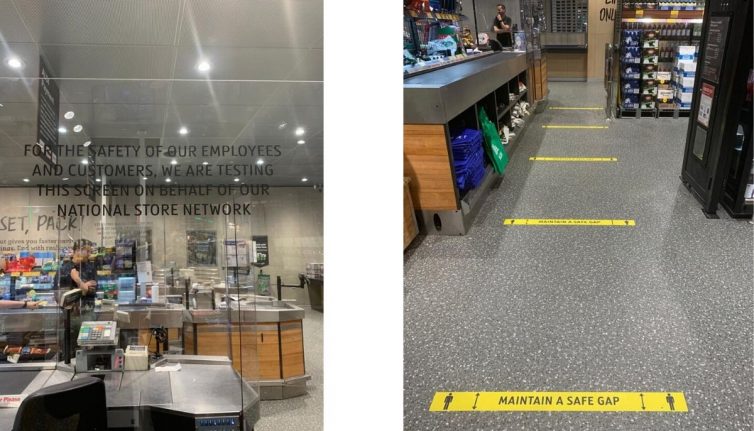 We will continue to monitor the situation and will modify our operations as necessary. We thank our shoppers for their patience and cooperation.