There have been many changes to the Australian supermarket scene over the last two decades. Arguably, one of the most significant has been the introduction of ALDI. From the beginning, ALDI stood out from the rest of the supermarket pack. Our stores didn't look like other supermarkets. Our products were unfamiliar to the Australian public. And customers were asked to pack their own bags. It didn't take long for Aussies to recognise these differences for what they were – a commitment to saving shoppers money.
You may have heard us refer to ALDI as 'Good Different', but what does this mean? It means we cooperate with the highest integrity for our people, partners, customers and the planet. It's no secret that ALDI prides itself on saving you dollars, we do. But there are many other differences that make ALDI what it is, some of these well-known while others less so.
That's why we launched a Discovery Night in Sydney, which revealed some of the things that makes ALDI 'Good Different'.
On Tuesday 14 August, our guests were invited to attend an ALDI-fied exhibition at the Commune in Waterloo. On display were 17 photographs that visually represented just some of the ways ALDI is Good Different. The photographs were taken by ALDI customers and fans alike, who were tasked to create visual representations of what sets ALDI apart. After enjoying the artful experience, guests moved on to the next part of the night at ALDI Waterloo, where they participated in product testing and the creation of some delicious platters! Check out what unfolded here:
To celebrate 17 years of ALDI, we identified 17 ways we were different. Take a read and see the photographs that were created to represent these:
1. Promoting active lifestyles – Jacci d'Mellow, WA, @meadowofsix
As one of the country's leading food retailers, ALDI is uniquely placed to promote healthy food and lifestyle choices. But to bring those messages to as many people as possible, ALDI teamed up with the Football Federation of Australia (FFA), becoming the official partner of the FFA's national junior football program, the MiniRoos. Designed for kids of all abilities, the ALDI MiniRoos program is based around short session games that introduce kids to the basics of football, helping them learn new skills and form lasting friendships. And so far, so good. Together, ALDI and the FFA have established the largest junior football league in Australia. With over 222,000 kids getting involved and more signing up every day, the program has helped ALDI promote the benefits of a healthy lifestyle to thousands of Aussie families.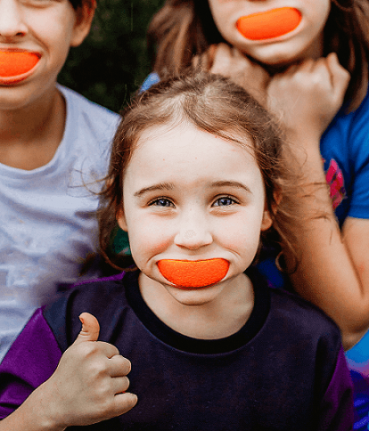 2. Bye-bye artificial colours – Sandy Luc, WA, @hungryagainperth
Every parent has long suspected a link between red cordial and general misbehavior, but a University of Southampton study confirmed it. Researchers found that Amaranth Purple, Sunset Yellow, Tartrazine and a further 11 artificial colours caused hyperactivity, allergic reactions, irritability, sleep disturbances and skin rashes. In response to this and other research, ALDI took the unprecedented step in 2010 of ridding its food items of all artificial colours. A mammoth undertaking, this involved working with suppliers to reformulate existing products with naturally occurring alternatives. In some cases, where products could not be reformulated according to ALDI's policy, the product was removed from sale. To this day, ALDI is the only supermarket that can claim to be free of harmful artificial colours.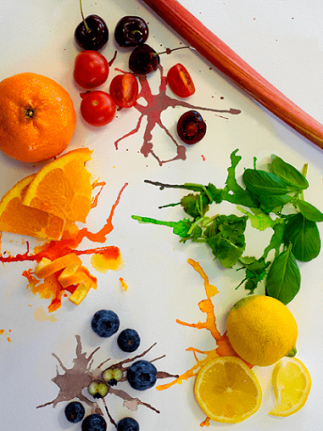 3. Waste not want not – Rouba Dawoodjee, QLD, @the_foodie_kitchen
According to Foodbank, 1 in 5 Australian children have experienced food insecurity in the last 12 months. It's a troubling statistic, but ALDI is committed to doing its bit to help the most vulnerable members of our communities. Each and every ALDI store is now linked to one or more local food rescue partners, such as Foodbank, OzHarvest and SecondBite. Every day, volunteers from these organisations collect food that can no longer be sold so that it can go to those in need. In 2017 alone, ALDI donated more than 3500 tonnes of quality surplus food to its rescue partners. Food waste isn't just about the donations, it is stopping tonnes of good food going to landfill.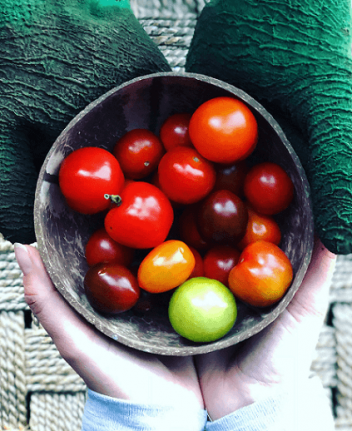 4. A fair go for cocoa farmers – Jenny Ong, NSW, @our.photo.diary
The global cocoa sector has long been associated with unfair terms of trade, child labour and poverty. Despite growing demand for cocoa, many producers struggle to make a sustainable income while others live in abject poverty. Buying Fairtrade and UTZ-certified chocolate can help break this unfortunate cycle, and you'll find plenty of it at ALDI. 100% of the company's flagship Moser Roth, Choceur and Dairy Fine brands of chocolate are certified as sustainable. Just look for the Fairtrade and UTZ labels and do the right thing by your taste buds and cocoa farmers.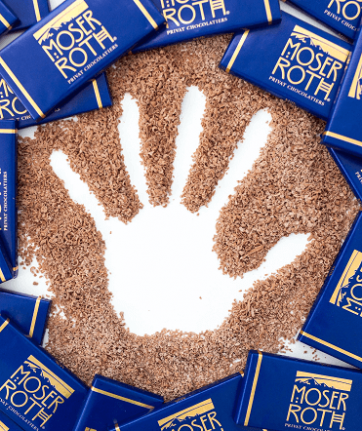 5. Keeping chemicals out of landfill – Vanessa Brown, QLD, @raisinglittlebrowns
The humble household battery represents a major environmental challenge. Every year in Australia, some 300 million household batteries are thrown out with the rubbish contributing to a staggering 8,000 tonnes of landfill. And as those 8,000 tonnes of batteries break down, toxic chemicals can be released into the soil and surrounding waterways. The only way to avoid such an environmental catastrophe is to recycle our batteries. Under ALDI's Battery Recycling Program, customers can return AA, AAA, C, D and 9V batteries, which are then passed on to the company's specialist recycling partner. Once the batteries have been sorted into chemical types, the batteries are sent to recycling plants where, in the case of alkaline batteries, the extracted zinc and manganese are used to produce flower fertilizer. All told, since 2013, ALDI has diverted more than 356 tonnes of battery waste from landfill.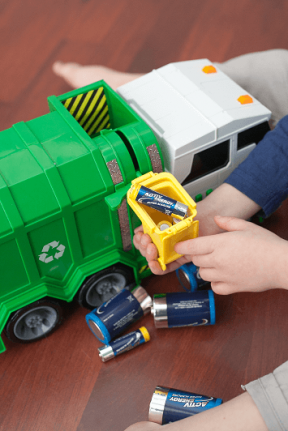 6. Taking no chances on tiny beads – Jessica King, SA, @what.jess.loves
When it comes to sustainability and protecting the natural environment, ALDI doesn't take any chances. A case in point: Microbeads. These teeny-tiny plastic beads are used in everything from exfoliators to toothpastes. Basically, they're hard little balls that work to rub debris from your skin, or teeth, and they're an environmental hazard. Small enough to slip through sewage systems and into our waterways, microbeads kill marine life and leach harmful chemicals into the food chain. Not good. Which is why ALDI has reformulated its products to rid them of these little polluters and replace them with natural alternatives.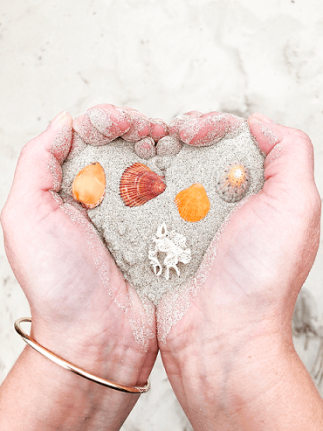 7. Keeping your clothes and waterways clean – Amy Parkes, SA, @the_sunshine_dreamers
Aussies love the water. We live by it, spend our summers in it, and pay small fortunes for homes that afford tiny glimpses of it. Unfortunately, we don't always do the right thing by our beloved waterways. Take phosphates. Commonly used in laundry detergents as 'builders' or water softeners, phosphates are a major source of water pollution. Their presence in lakes and ponds encourages explosive algae growth, which depletes the oxygen in the water resulting in the death of aquatic life. That's why ALDI has said 'no' to phosphates. ALDI is the first and only Australian supermarket to sell an entire laundry range that is proudly Australian made and phosphate-free. And being ALDI products, the detergents are great quality and sell for a fraction of the cost of their polluting competitors.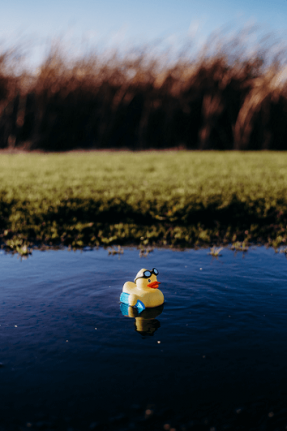 8. Paying a fair share – Amy Morrison, ACT, @thejadedmonkey
Corporate taxation, or a lack thereof in many cases, has been the subject of much discussion and comment recently. But while there's no doubt that certain high-profile multinationals don't contribute much in the way of tax Down Under, ALDI has always paid its fair share, paying an average of 31% on pre-tax profits when the standard company tax rate is 30%. And as if that wasn't enough, ALDI has brought a welcomed transparency to its operations by voluntarily signing up to the Tax Transparency Code. As part of its commitment to keeping its customers and stakeholders informed, ALDI publishes an annual tax report on its website that's accessible to all.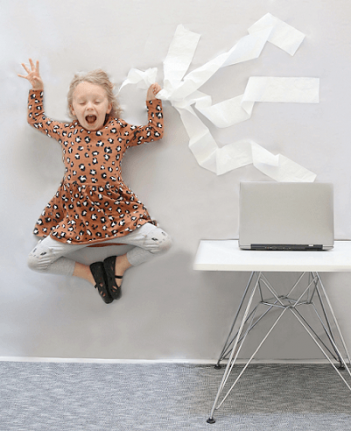 9. Source local – Ciara O'Hanlon, QLD, @postpartymum
When it comes to food, Australia really is the lucky country. The fact that Aussie farmers consistently turn out some of the best produce in the world isn't lost on ALDI. The retailer has long had an "Australia first" supplier policy, which commits ALDI to buying locally unless the desired product is not available at the required quality or volume. What that means is a supplier list that's overwhelmingly Australian. Of the 1,200 suppliers that ALDI currently has on the books, more than 1,000 are Australian-owned. ALDI's Aussie suppliers include niche operators as well as larger operators that produce some of Australia's leading brands, but they all share one thing in common. As ALDI has grown over the past 17 years, so too have its local suppliers.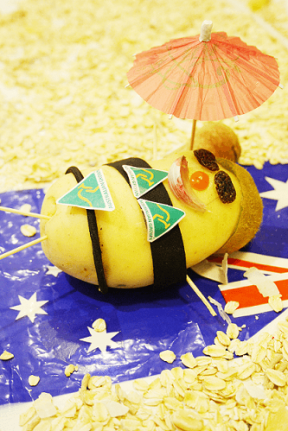 10. Smart display solutions – Jesika Mullins, WA, @house_of_jes
If the definition of genius is making the complex simple, then ALDI's approach to packing, transporting and displaying its products certainly fits the bill. Consistent with ALDI's commitment to streamlining its operations and passing on the savings to its customers, the retailer has taken an unusually pragmatic approach to packaging. ALDI products are packed, transported and displayed in the same box, which cuts down on double handling and makes restocking shelves as easy as tearing the front off the next box. Genius, right? And what's more, using less packaging is great for the environment, too.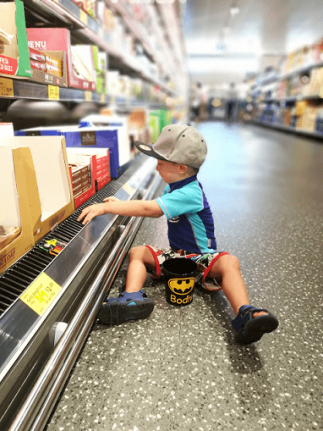 11. Less is more – Simone Buehner, VIC, @crumbsofafoodie
There's a reason why ALDI stores aren't characterised by the hangar-like proportions of other supermarkets. Choice. While the big supermarkets typically sell over 20,000 product lines, ALDI only sells 1,600. And over 90% of those products are exclusive to ALDI. That's great news for customers. For a start, ALDI simplifies the weekly shop by giving customers one tomato sauce option rather than dozens to choose from. And by working closely with more than 1,000 Australian suppliers, ALDI is able to create exclusive product lines that are as good, if not better, than their branded counterparts at a fraction of the cost. So, you won't get thousands of options at ALDI but you won't have to negotiate cavernous spaces either.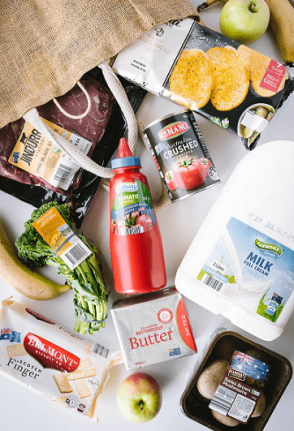 12. Keeping trolleys secure – Bek Jowett, QLD, @like.a.bosslady
You're most unlikely to come across an ALDI trolley dumped on the street (call 13 ALDI if you do). That's because you can't use one without first depositing a gold coin—or a 99c token available at all ALDI stores—to unlock it. And more to the point, you can't get that gold coin back until you return your trolley. Aren't incentives a wonderful thing? But ALDI's trolley tokens do more than keep dumped trolleys off our streets. They help keep the company's costs down. By incentivising customers to return their trolleys, ALDI saves on employing fewer staff, which saves customers at the checkout.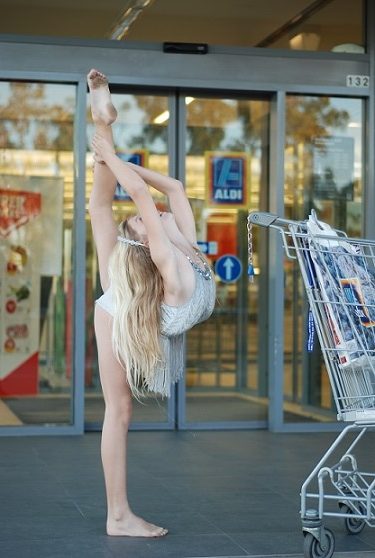 13. Why the big barcodes? – Rebecca Timmins, NSW, @imperfect.mummy
Next time you're in your local ALDI store, check out how many barcodes there are on an individual item. Chances are you'll find more than one, and they'll be big. This apparent penchant for supersized barcodes has nothing to do with aesthetics, however, and everything to do with efficiency. If there's a way to streamline processes and pass on the savings to customers, ALDI will find it. And some time ago ALDI discovered that by placing more and bigger barcodes on their products they could speed up transaction times and improve the customer experience. That said, while the retailer is relentless in its pursuit of efficiency, ALDI is not in the business of rewarding speedy scanners. Rather, staff are encouraged to adjust their scan speed according to how quickly—or otherwise—a customer is packing.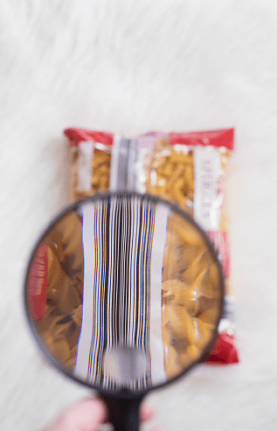 14. Relationships built on mutual respect – Dhanya Samuel, VIC, @the_spice_adventuress
The big supermarkets have come under fire in recent years for squeezing their suppliers. Not ALDI. Over the course of a year, ALDI deals with more than 1,200 suppliers, over 90% of which are Australian owned, in a way that benefits both parties. Take ALDI's high volume ordering. Not only does it allow the supermarket to produce competitively priced products, but ALDI's consistently high-volume ordering gives suppliers a regular income. With simplified processes, fair payment terms that range from 14-33 days, and a commitment to forging long-term, sustainable relationships with suppliers, ALDI is not only exceeding the provisions of the Australian Food and Grocery Code, it's helping its partners succeed. Independent industry research clearly shows ALDI has the best relationship with suppliers. They come out on top for collaboration, communication and processes. Something that they are proud of and will strive to maintain.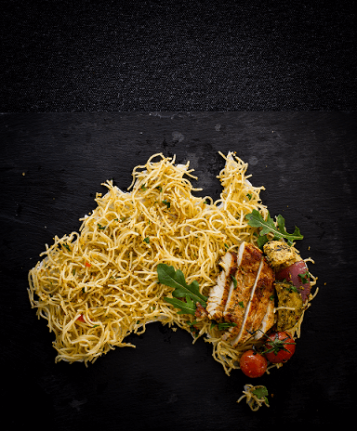 15. Quality over quantity – Tiffany Coubrough, VIC, @stateofseeking
Don't let your local ALDI's simple store layout and low prices fool you. ALDI may be Australia's most affordable supermarket, but the quality on offer is top notch. In fact, the average ALDI supermarket is home to more than 500 award-winning products. ALDI's amazing cheeses, wines, cleaning products and mobile plans—to name just a few of their prize-winning products—have picked up coveted Canstar, Choice and Roy Morgan awards, and taken home numerous medals from the likes of the Sydney Royal Fine Food Show, the Melbourne International Wine Competition and the Royal Adelaide Wine Show. That kind of success is no accident. ALDI consistently works to refine and perfect each product in its range. From weekly sampling sessions to continuous testing, the team at ALDI ensures products continue to meet their high quality standards. And with all that awesomeness available at such great prices, it's no surprise that ALDI has won more customer satisfaction awards than any other Australian supermarket.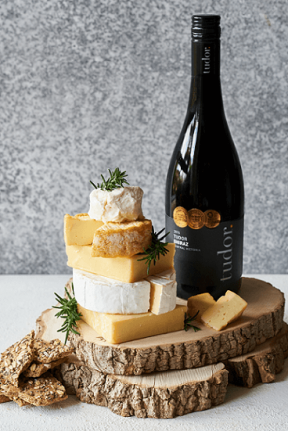 16. Lowest prices, all the time – Elise Yalden, ACT, @elise.yalden
ALDI is committed to offering the lowest grocery prices in the market. They can do this by having a different business model, which means that they can offer every day low prices to its customers. While other supermarkets might offer temporary markdowns, one off discounts, buy one get one free's and a load of other cheap sales tricks- you end up buying a whole lot of stuff you don't really need and still pay a premium for the rest of your shop.
But it doesn't have to be this hard. ALDI's unique promise of permanently low prices saves shoppers money every day; which leaves you with more money to spend on other stuff.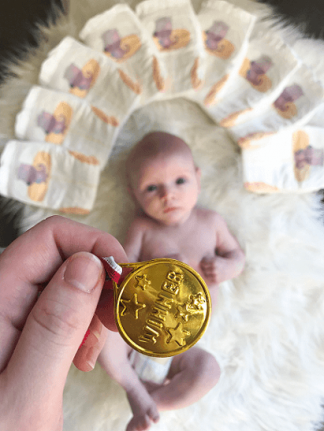 17. What rewards program? – Jodie Mcauliffe, QLD, @a.handful.of.love
These days, everyone from your local café to camping store has a rewards program of one kind or another. But really, what do you get for handing over your details and carrying around yet another bit of plastic? Not a lot. When it comes to rewards programs and loyalty schemes, the house always wins. Which is why ALDI doesn't have one. The retailer known for its Special Buys and cheaper alternatives to big brand products made a conscious decision early on not to roll out a loyalty scheme. Why? Because shopping at ALDI, and saving real money, makes a lot more sense than amassing a bunch of pointless points.