Jason is excited. Affectionately crowned ALDI's 'wine whisperer', Jason and his team have been thinking outside the barrel to introduce new and exciting, trending wines hot off the vines for winter 2018.
And surprisingly, these trends will see us drinking a little differently this year as we move away from the more traditional varieties. So put your big, ballsy reds and Chardonnay's back and get ready for something a little different.
Here Jason reveals ALDI's top trends for the season and what you should be drinking to get the most out of your glass.
Australian wine is in vogue
Demand for Australian wine has been growing at record speed in the export market in 2017. This was partly due to a catastrophic frost that wiped out crops in some of Europe's key wine regions, which meant demand came our way. But also because of the strength of Australian wine regions throughout the country and our continued love affair with wines in our own backyard.
The majority of our suppliers are based in the premium wine regions of Australia, including Margaret River, Great Southern, Barossa, McLaren Vale, Clare Valley, Eden Valley, Central Victoria, the Yarra Valley, Geelong and the Riverina.
Try: ALDI's award-winning and famed One Road South Australia & Heathcote Shiraz
Tip: Regions like the Riverina shouldn't be overlooked, which Jason says makes fantastic wines that are "awesome value". Look out for the Venturer Series Durif (available now) and the Monte (short for Montepulciano) in July 2018.

Be different and break from tradition
We are moving away from traditional varieties to more interesting, unusual wines with new flavours and exciting palates. Fresh from the vines this season will be Piemonte Rosso, Durif, Montepulciano and Tempranillo. For something different, Jason suggests trying these less traditional varieties.
Try: Hermanos Lurton Tempranillo 2015, from the Toro region in Spain's central north– "It's soft and very glugable, but has much style and sophistication" Jason says.
Tip: Put it in the fridge for 10 or 15 minutes before serving.

Go Gamay – a new restaurant favourite
Gamay is one of the four varieties from the Burgundy region in France, and usually used in Beaujolais wine variants. It's very similar to Pinot Noir and is on every sommelier's list right now. It's like Pinot in style and although it's considerably cheaper, it should not to be underrated.
Try: ALDI's Charles Renoir Red Burgundy Gamay 2016, which Jason says is Australia's lowest priced and best value Gamay.
Tip: Pair with anything gamey such as duck or chicken, Asian food or fish.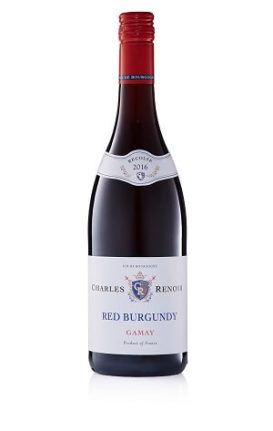 Australia is in love with Rosé
If you're not into red, but want a change from summer whites, then go pink. Australia is embracing a Rosé revolution with sales across the nation growing by more than 50%. "It's very universal right through the season," Jason says. "It's bright, crunchy and fresh and very much the trend."
Try: South Point Estate Rosé from South East Australia.
Tip: Keep your Rosé icy cold without watering it down. Simply top up your ice cube tray with Rosé, freeze and pop your wine-cubes into your next glass!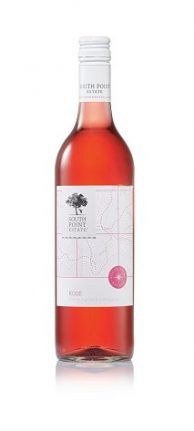 No more heavy reds, go lighter and delicate
Aussies are moving away from 'big, blockbuster' wines towards more approachable wines, ones that are lighter and more delicate.
Try: Kaiora Bay Reserve Central Otago Pinot Noir
Tip: All ALDI red wines will cellar, particularly anything over $7, whether it's for two, three or 10 years, but they're also wines that can be enjoyed immediately; it just depends on how you want to consume your wine. (Note: For 10 years, purchase the Blackstone Paddock Margaret River Cabernet Sauvignon or the Blackstone Paddock Barossa Shiraz)

Add some sparkle to your glass
Yes, we're throwing out the rulebook this season. People are looking for refreshment all year round and bubbles are no longer just for warmer weather.
"Generally what people are looking for is light refreshment that dances on the palate. Sparkling is not just for a special occasion anymore, it's a drink for any time of the week," Jason,says.
Try: Corte Carista Prosecco DOC NV
Tip: Not into Prosecco but still want something a little bubbly? Try ALDI's Sandara Premium Sparkling Sangria from awarded producer Vincente Gandia in Spain. Just chuck in a couple of ice cubes and a wedge of orange and kick back and relax!