ALDI Australia has today released a new report measuring the impact of its entry into Australia and the contribution it has made to local economies over the past 18 years.
The report found that in 2018, ALDI's operations contributed $3.2 billion to Australia's gross domestic product (GDP). Since entering the market in 2001, PwC estimates that ALDI has made a total contribution to GDP of almost $23 billion ($22.983 billion).
Prepared in partnership with PwC, Making a Good Difference: how ALDI contributes to the Australian Economy, not only examines ALDI's positive effect on competition, but also its wider contribution to employees, shoppers, business partners and its extended supply chain.
The report found that in 2018 ALDI Australia contributed more than $139 million to the Western Australian economy.
ALDI's first Western Australian stores opened in Belmont Forum, Kwinana, Lakeside Joondalup and The Square Mirrabooka in 2016. By the end of 2018, ALDI operated 41 stores and one distribution centre in Western Australia, providing 715 direct jobs. This equals a state employment contribution of $57 million for last year.
"In the three years since opening our first ALDI in Western Australia we have grown from a network of four to 41 stores – this sees us over halfway through our total planned network of 70 stores. It has been exciting to see Western Australians embracing ALDI and our unique shopping experience," said Caroline MacPhail, ALDI Managing Director of Western Australia.
"We have consistently focused on providing high-quality, locally produced products at the lowest prices. We are proud to be driving greater competition and passing on price drops to our customers. The long-term partnerships we have with our local suppliers and our ALDI employees means that together we can work hard to bring our customers the best possible products at affordable prices, while at the same time making a positive impact to the growth of local businesses, employment and the Western Australian economy," Ms MacPhail added.
In Western Australia alone, ALDI's investment in local businesses totaled an economic contribution of $84 million. ALDI's business partners employ over 544 Western Australians and partnerships with ALDI have helped these businesses grow and create employment opportunities in local communities.
When ALDI expanded to Western Australia in 2016, it saw the opportunity to partner with Turkish Bakeries as an important step in supporting local business, as well as providing Western Australians with fresh bread products that were locally made.
"Generally speaking, we initially found it challenging to get the Australian market to understand our international products. Partnerships like the one we have with ALDI have enabled our business to overcome this challenge. Our relationship with ALDI has allowed us to supply a range of artisan products that are truly authentic to a broad customer base in Western Australia," said Ceyda Genc, Managing Director, Turkish Bakeries.
"We are thankful that the ALDI Buying team saw potential in our business. It is a fantastic opportunity for any business to build and grow products in Australia."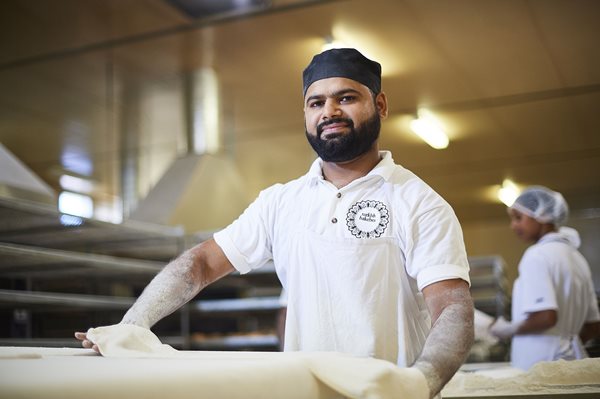 PwC has found that ALDI's entry to the supermarket sector almost two decades ago has increased competition in a sector where economies of scale have previously kept the market highly concentrated.
The report highlights that ALDI's entry into Australia has driven a significant price deflation, resulting in savings for all grocery buyers. Comparative basket analysis revealed that in 2018 ALDI saved its customers across the country $2.2 billion by choosing to shop with them over the major supermarkets.  Furthermore, ALDI had a downward force on the price of all groceries resulting in savings of $450 million for customers that chose to shop elsewhere.
ALDI is consistently rated as the most desirable partner by Australian grocery suppliers. ALDI commissioned independent research to observe its engagement, performance and capability with its business partners against other prominent retailers. ALDI's business partners voted ALDI's commercial conduct to be 80% more favourable than its nearest major competitor*
This research demonstrates the trust built by ALDI with local business partners through a net favourable score – which shows the proportion of suppliers that rated ALDI the most favourable supplier to deal with compared to two other retailers.
With three more ALDI stores slated to open in Western Australia in 2019 more and more locals will come to enjoy shopping at ALDI. In 2020, ALDI will open a further five stores, including Inglewood and Innaloo, bringing its Western Australian tally to 49.
This year will also see ALDI's product range continue to grow, bringing with it more opportunities to partner with local businesses and offer its customers an increased range of Australian made products.
*Advantage Supplier Feedback Program