ALDI Australia has today released a new report measuring the impact of its entry into Australia and the contribution it has made to local economies over the past 18 years.
The report found that in 2018, ALDI's operations contributed $3.2 billion to Australia's gross domestic product (GDP). Since entering the market in 2001, PwC estimates that ALDI has made a total contribution to GDP of almost $23 billion ($22.983 billion).
Prepared in partnership with PwC, Making a Good Difference: how ALDI contributes to the Australian Economy, not only examines ALDI's positive effect on competition, but also its wider contribution to employees, shoppers, business partners and its extended supply chain.
The report found that in 2018 ALDI Australia contributed more than $874 million to the Victorian economy.
ALDI's first Victorian stores opened in Heidelberg West and Chirnside Park in 2003. By the end of 2018, ALDI operated 150 stores and two distribution centres in Victoria, providing 3,275 direct jobs to the state economy. This equals a state employment contribution of $266 million in 2018.
"We are proud to have opened 150 stores across Victoria over the past sixteen years. From day one we have focused on making a positive impact on the local economy and the community of Victoria. From as far as ALDI Lakes Entrance to Wangaratta and Portland, we have provided thousands of Victorians access to incredibly high-quality, locally produced products at the lowest prices," said Andrew Starr, ALDI Managing Director of Victoria.
"It is just as rewarding to recognise the career opportunities we have brought to the community.  Our strong supplier partnerships and the employees who have joined us along this journey have allowed us to continue our mission to make a good difference," Andrew Starr added.
In Victoria alone, ALDI's investment in local businesses totaled an economic contribution of $520 million. ALDI's business partners employ 6,057 Victorians and partnerships with ALDI have helped these businesses grow and create employment opportunities in local communities.
In Victoria, ALDI established a partnership with Hinkler Books 16 years ago. The two businesses came together to build a mutually beneficial relationship to make books, arts and craft and musical instruments accessible for Australian parents and children.
ALDI sales of Hinkler books has increased from $44,000 in 2002 to over $3.5 million in 2018 as a result of selling over 1 million books as Special Buys in that year alone. The partnership has also introduced Hinkler Books to new ALDI markets such as ALDI US and UK.
"What ALDI has done for our business is given us an opportunity to really understand their customer and create products for them, and that's been incredibly rewarding. We wouldn't have been able to sell 1 million books if not for ALDI," said Nadika Garber, Managing Director, Hinkler Books.
"It's a very special relationship in that ALDI shares a lot of information with us because they are just as keen to have us succeed as much as themselves. ALDI has given us scale, and that has allowed us to do things we otherwise wouldn't have been able to."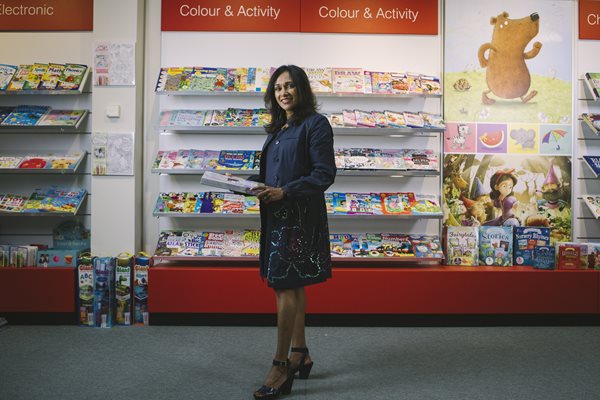 PwC has found that ALDI's entry to the supermarket sector almost two decades ago has increased competition in a sector where economies of scale have previously kept the market highly concentrated.
The report highlights that ALDI's entry into Australia has driven a significant price deflation, resulting in savings for all grocery buyers. Comparative basket analysis revealed that in 2018 ALDI saved its customers across the country $2.2 billion by choosing to shop with them over the major supermarkets.  Furthermore, ALDI had a downward force on the price of all groceries resulting in savings of $450 million for customers that chose to shop elsewhere.
ALDI is consistently rated as the most desirable partner by Australia grocery suppliers. ALDI commissioned independent research to observe its engagement, performance and capability with its business partners against other prominent retailers. ALDI's business partners voted ALDI's commercial conduct to be 80% more favourable than its nearest major competitor*
This research demonstrates the trust built by ALDI with local business partners through a net favourable score – which shows the proportion of suppliers that rated ALDI the most favourable supplier to deal with compared to two other retailers.
In 2019, ALDI will continue to improve its operations by refurbishing 32 Victorian stores to its new format look. This year will also see ALDI's product range continue to grow, bringing with it more opportunities to partner with local businesses and offer our customers an increased range of Australian made products.
*Advantage Supplier Feedback Program