ALDI Australia has today released a new report measuring the impact of its entry into Australia and the contribution it has made to local economies over the past 18 years.
The report found that in 2018, ALDI's operations contributed $3.2 billion to Australia's gross domestic product (GDP). Since entering the market in 2001, PwC estimates that ALDI has made a total contribution to GDP of almost $23 billion ($22.983 billion).
Prepared in partnership with PwC, Making a Good Difference: how ALDI contributes to the Australian Economy, not only examines ALDI's positive effect on competition, but also its wider contribution to employees, shoppers, business partners and its extended supply chain.
The report found that in 2018 ALDI Australia contributed more than $168 million to the South Australian economy.
ALDI's first stores opened in Parafield Gardens, Hallett Cove, Seaford Heights and Woodcroft on 3rd February 2016. By the end of 2018, ALDI operated 29 stores and one distribution centre in South Australia, providing 519 direct jobs. This equals a state employment contribution of $43 million for last year.
"In a short period of time ALDI has been able to make a big difference to the local economy and community of South Australia. Since 2016 when ALDI first arrived in South Australia, we have grown from four to 30 stores providing direct and indirect employment for over 1,000 local South Australians," said Viktor Jakupec, Managing Director of South Australia.
"We have grown since 2016 and have introduced thousands of local customers to the benefits of shopping at ALDI – incredible quality products at low prices. We are proud to be a driver of greater competition, as we have expanded across the state our presence has contributed to price deflation. This success, along with the strong partnerships we have forged with our local suppliers, employees and customers will ensure we can continue our mission to make a good difference," Jakupec added.
In South Australia alone, ALDI's investment in local businesses totaled an economic contribution of $80 million. ALDI's business partners employ 579 South Australians and partnerships with ALDI have helped these businesses grow and create employment opportunities in local communities.
In South Australia, family run businesses such as Spring Gully Foods have benefited from ALDI's commitment to supporting its local suppliers. Established in 1946 in Adelaide foothills, Spring Gully Foods is a fourth-generation family business that has worked with ALDI since ALDI launched its very first store in Australia. Originally providing ALDI honey, Spring Gully Foods now supplies a range of branded products including Sweet Spiced Gherkins and Pickled Onions.
"My step-grandfather and founder of Spring Gully Foods, Edward McKee, created home-grown pickled onions with a unique spice mix. He developed this recipe back in 1946 and from there expanded his product offering. We still use this recipe in the majority of our Spring Gully branded products. In fact, only a few select people know what's in it," said Kevin Webb, Managing Director at Spring Gully Foods.
"ALDI was a big part of our growth in the last decade, without the partnership Spring Gully would have had to take a different path, with the relationship we have with the ALDI buyers it made our path easier. Our two companies' values are very well aligned."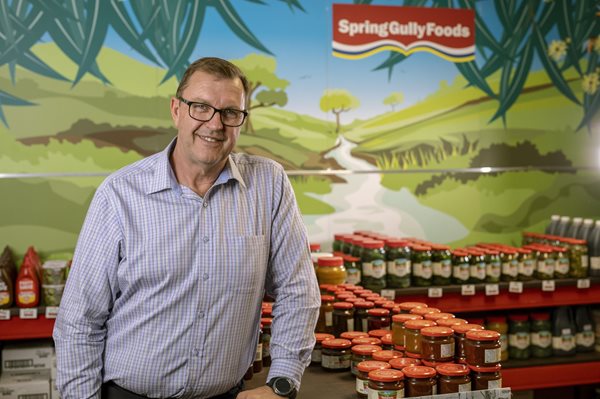 PwC has found that ALDI's entry to the supermarket sector almost two decades ago has increased competition in a sector where economies of scale have previously kept the market highly concentrated.
The report highlights that ALDI's entry into Australia has driven a significant price deflation, resulting in savings for all grocery buyers. Comparative basket analysis revealed that in 2018 ALDI saved its customers across the country $2.2 billion by choosing to shop with them over the major supermarkets.  Furthermore, ALDI had a downward force on the price of all groceries resulting in savings of $450 million for customers that chose to shop elsewhere.
ALDI is consistently rated as the most desirable partner by Australia grocery suppliers. ALDI commissioned independent research to observe its engagement, performance and capability with its business partners against other prominent retailers. ALDI's business partners voted ALDI's commercial conduct to be 80% more favourable than its nearest major competitor*
This research demonstrates the trust built by ALDI with local business partners through a net favourable score – which shows the proportion of suppliers that rated ALDI the most favourable supplier to deal with compared to two other retailers.
With three more ALDI stores slated to open in South Australia in 2019, including the highly anticipated Blackwood and Newton stores, more locals will come to enjoy shopping at ALDI. In 2020, ALDI will open a further six stores, bringing its South Australian tally to 39.
This year will also see ALDI's product range continue to grow, bringing with it more opportunities to partner with local businesses and offer its customers an increased range of Australian made products.
*Advantage Supplier Feedback Program