As the ACCC's fictional mascot, Unitman, told us at the launch of Unit Pricing in December 2009, "The calculations have been done, so that you can save time and money".
Unit pricing and the Unit Pricing Code was a measure introduced by the ACCC and was based on findings from the 2008 grocery inquiry.  The purpose of the Unit Pricing Code was to increase competition in the grocery sector.
Here's a quick recap on what it is:
Unit pricing is a labelling system that helps you easily compare prices and value at the supermarket. By using standard units of measure you can quickly compare the price of products, regardless of different packaging, sizes or brands. We are proud of our price transparency and that's why we were the first supermarket in Australia to independently display unit prices.
Here is how we call out unit pricing in our catalogue. We have highlighted the unit price with blue circles so you can clearly see what we are referring too.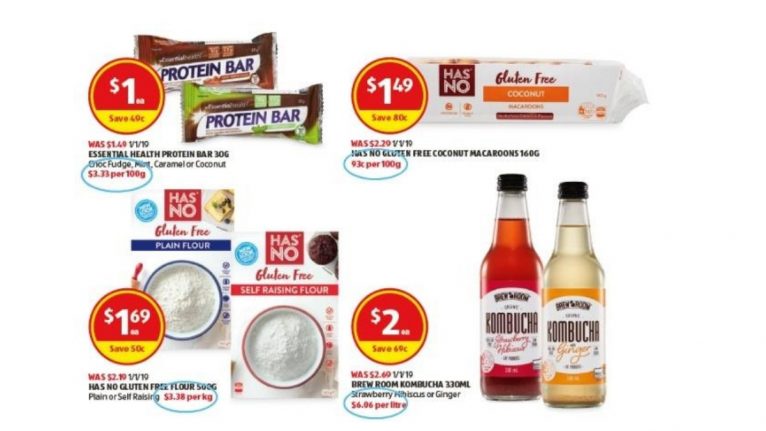 We proudly communicate our permanently low prices and use our weekly catalogues, eDMs, our website and social media channels to share this information with our shoppers. In 2009, when the Unit Pricing Code was introduced, we were already displaying unit pricing in our stores, so the decision to become a founding signatory was simple.  The Code provided a widely understood method for our customers to compare the value of ALDI products.
Oliver Bongardt, the Managing Director of Buying at ALDI Australia said, "We support a strong and sustainable supermarket industry for customers, suppliers and retailers. Over the last 18 years ALDI has continuously focused on providing our customers with high quality products at affordable prices.  Our entry to the market increased competition in the retail industry and has led to better prices for all consumers.
"Unit pricing empowers our shoppers to make informed decisions. Since we are the leader on price, we want our customers to clearly understand the price of a product so they can compare and understand the savings that ALDI delivers to their weekly shop", added Bongardt.
In November 2018, it was announced that the Code would come under review. At the same time, unfair allegations that we had intentionally shrunk the size of unit prices on our price cards.
It is correct that our price cards have changed, but here's why.  Over the last 12 months, we have been rolling out price card printers in our stores.  Previously, the cards were centrally printed and distributed.  The store printers have a new and easier format to display product and price information.  By providing our store network with their own printer it allows our team the ability to quickly update price cards with the most up-to-date information.
It was never our intention to minimise unit pricing with this format change. We have great respect for our customers and would never engage in activity to mislead them. Despite the unfounded allegations, we took the time to look at our new design and we have made the decision to increase our font size on the unit pricing measure immediately.  Again, we've done this to ensure this information is clear as we focus on great prices as a competitive advantage.
As outlined in our recent submission to Treasury, we will continue to proudly support the Unit Pricing Code. We will work with the administrators of the code to continually look for ways to strengthen it.  For example, we are currently seeking clarification on the best unit of measure to compare trays of mangoes.
"We welcome the review of the Code and we have provided a submission with Treasury to share our views. ALDI supports its implementation and its purpose in assisting customers make informed choices through competition in the supermarket industry," added Mr. Bongardt.
As we continue to see household costs continue to rise, we remain focused on maintaining our reputation for being the best destination for high quality grocery items at affordable prices.