Canstar Blue's latest Most Satisfied Customer Awards reveal ALDI as Australia's Best Liquor Retailer, taking the top spot from traditional liquor retailers across the country.
Canstar Blue surveyed more than 1,700 Australians to measure customer satisfaction for their inaugural Liquor Retailer Satisfaction award. ALDI's debut in the category was successful in claiming the top spot for Overall Satisfaction and received five stars in Relative Price.
Paul Handley, Spirits and Beer Buying Director for ALDI Australia said ALDI is proud to have developed an award-winning range of liquor over the years that delivers top shelf value to customers every day, without the top shelf price tag.
"At ALDI, we aim to deliver the highest quality at the most affordable price point. We are always looking at ways to surprise and delight our customers with our range and can do this by partnering with our strong and passionate supplier base," Handley said.
"The Canstar Blue Awards are a tremendous compliment, as these results are coming from the most important people to us – our customers." Handley concluded.
Jason Bowyer, ALDI Australia Wine Buying Director adds, "Whether it is champagne under $25, or an $11.99 vegan-friendly Shiraz from our Winter Wine Range, we encourage Australians to check out our wide selection of multi award-winning wines to suit the season, menu and occasion."

While it is the first time ALDI has been awarded as the country's best liquor retailer, ALDI customers know that it is not the first time ALDI's wine and spirits ranges have been graced with awards. From Darley's Gin ($29.99) winning Gold at the 2019 Gin Masters, the Tamova Quadruple Distilled Vodka ($29.99) being dubbed the "Master" at the Vodka Masters 2020, to the slew of awards for various wine drops – this range clearly punches above its weight when it comes to outstanding quality at even better prices.
A selection of ALDI's award winning Wine and Spirits can be founds below:
Award-winning wine

AC Byrne & Co McLaren Vale Shiraz 750ml, $9.99 

2020 Great Australian Shiraz Challenge – Bronze – 2019 Vintage
2020 McLaren Vale Wine Show – Gold – 2019 Vintage
2020 Melbourne International Wine Competition – Bronze – 2019 Vintage
2020 Perth Royal Wine Awards – Bronze Medal – 2019 Vintage
2020 Royal Adelaide Wine Show – Bronze Medal – 2019 Vintage

Vinology McLaren Vale Organic Cabernet Sauvignon 750ml, $11.99 

2020 McLaren Vale Wine Show – Bronze – 2020 Vintage
2020 Perth Royal Wine Awards – Bronze Medal – 2019 Vintage
2020 Royal Adelaide Wine Show – Bronze Medal – 2020 Vintage

The Tudor Yarra Valley Pinot Noir 750ml, $12.99 

2020 Melbourne International Wine Competition – Bronze – 2019 Vintage
2019 Royal Queensland Wine Show – Bronze Medal – 2018 Vintage
2019 Royal Hobart Wine Show – Bronze Medal – 2018 Vintage
2019 Perth Royal Wine Awards – Bronze Medal – 2018 Vintage
2019 Rutherglen Wine Show – Bronze Medal – 2018 Vintage
2019 Royal Adelaide Wine Show – Bronze Medal – 2018 Vintage
2019 RNCAS National Wine Show of Australia – Bronze Medal – 2018 Vintage
2019 Riverina Wine Show – Silver Medal – 2018 Vintage

The Pond Pinot Grigio 750ml, $6.99 

2020 Royal Hobart Wine Show – Bronze – 2019 Vintage
2020 Perth Royal Wine Awards – Bronze Medal – 2019 Vintage
2020 Riverina Wine Show – Bronze Medal – 2019 Vintage

AC Byrne & Co Margaret River Chardonnay 750ml, $9.99 

2020 Cathay Pacific Hong Kong International Wine & Spirit Competition – Bronze – 2020 Vintage
2020 Melbourne International Wine Competition – Silver – 2020 Vintage
2020 San Francisco International Wine Competition – Gold – 2020 Vintage
2020 Women's Wine & Spirits Awards – Bronze – 2020 Vintage
2020 Catavinum World Wine & Spirits Competition – Gold Medal – 2019 Vintage
2020 China Wine & Spirits Awards 'Best Value' – Bronze Medal – 2019 Vintage
2020 Perth Royal Wine Awards – Bronze Medal – 2020 Vintage
2020 China Wine & Spirits Awards – Silver Medal – 2020 Vintage
2020 Japan Wine Challenge – Bronze Medal – 2020 Vintage
2020 Ray Jordan – 88 Points – 2019 Vintage
2020 Angus Hughson – 90 Points – 2019 Vintage
2020 Amanda Yallop – 86: Bronze & Top Value Medal – 2020 Vintage
Award-winning spirits

Tamova Quadruple Distilled Vodka 700ml, $29.99 

2020 Vodka Masters Award – Master award
2019 Spirits International Prestige Awards – Gold Medal

Darley's London Style Gin 700ml, $29.99 

2019 Spirits International Prestige Awards – Double Gold Medal
2019 The Global Spirits Gin Masters Awards – Gold Medal
Highland Black 8YO Blended Scotch Whisky 700ml, $36.99 

2021 San Francisco World Spirits Competition – Double Gold Medal
2020 World Whisky Awards – Category Winner
Award-winning beer

North of Nowhere Pale Ale 12 x 330ml, $17.99 ($18.99 in NSW/WA) 

2021 Australian International Beer Awards – Classic Australian Style Pale Ale – Gold Medal

Cape Cyan Natural Blonde Lager 6 x 330ml, $8.99

2020 Global Beer Masters – International Lager – Master Award

Storm Super Dry 6 x 330ml, $8.99 

2017 Australian International Beer Awards – Australian Style Lager – Gold Medal and Trophy Winner
Award-winning cider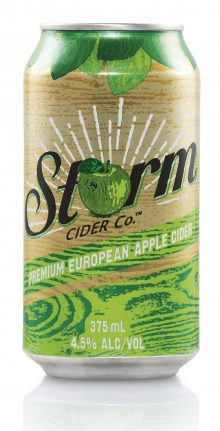 Storm Apple Cider 10 x 330ml, $18.99 ($19.99 in NSW/WA) 

2020 International Cider Challenge 2020 – Trophy