It's official, the nights are getting colder which means only one thing: it's out with the Summer spritzes and its officially time to cosy up inside with your next favourite Winter wine.
As Aussies across the country start the migration from crisp whites and roses to reds, ALDI wine expert and Buying Director, Jason Bowyer, reveals ALDI's latest release of seasonal wines that have arrived just in time to fill your glasses and warm your souls this Winter.
"As Winter approaches and we put away the salad tongs and get out the pasta sauces, it's also time to look at the array of red wines that complement all those hearty meals we indulge in during Winter. This year we're seeing a balance of both worlds — trends are pointing towards wine drinkers looking for lighter, more fruit driven reds whilst still hankering for those bold, fruity classics that go down perfectly on a cold winter evening. Fortunately, when you look at ALDI's selection of drops this season, there is truly something for every person and price point!
"We've got a brilliant line up of Shiraz and Pinot Noir from some top local Australian vineyards, but we're also very excited to introduce some unique European varietals that can be enjoyed slightly chilled by the heater or a roaring fireplace. As always though, right across the range, customers will find drops that offer fantastic quality at a value that we can all toast to," Bowyer says.
Go-to reds to chuck in your cellar for any occasion

Les Argelières Pinot Noir 2021 – $11.99
Region: Languedoc, France

Jason says: "We might be headed for the Winter, but you can still enjoy the taste of juicy cherries in this beautifully balanced pinot noir from Languedoc, France. With blackcurrant, vanilla, and spiced berries, this wine makes sense at the table where its sophistication and complexity can add that extra dimension to your dinner parties."
Corte Carista Montepulciano D'Abruzzo 2020 – $11.99
Region: Abruzzo, Italy
Jason says: "Exclusively produced by Alberto Antoni, one of the world's top five consultant winemakers, in Abruzzo, Italy — the homeplace of this noble grape — this smooth drop is packed with black fruits like plum and blackberry. Easy drinking and approachable tannins mean this is an ideal accompaniment to those quick and easy dinners (snags, anyone?) or sit down, kick back, and imagine you're in the heart of Tuscany with every sip."
Small Talk Pinot Noir 2022 (1L) – $8.99
Region: South Eastern Australia

Jason says: "This sumptuous pinot noir is one of the best value drops you'll find on any shelf! Made for sharing with you nearest and dearest during those nights in or the occasional Netflix binge."
Big, hearty reds that'll warm your cockles

The Birds and The Bees Organic Shiraz 2022 – $11.99
Region: South Australia

Jason says: "Returning after a popular debut in 2022, this organically sourced drop from South Australia is a little on the medium-bodied side for those who enjoy their Shiraz with ample amounts of finesse. You'll find spiced fruits and a touch of well-integrated oak that gives you a long finish and makes this an essential pairing to a nice cut of steak or lamb."
Mount Langi Ghiran "Pepper Series" Shiraz 2021 – $15.99
Region: Victoria

Jason says: "Produced with Adam Louder, one of Australia's premier cool climate winemakers, this delicious Shiraz has been sourced from a selection of Victoria's finest vineyards throughout the Grampians, Swan Hill, Heathcote, and Bendigo regions. Packed with peppery spice, it's deliciously decadent and has all the hallmarks of a modern, cool climate take on the ever popular Aussie shiraz."
If you prefer it chilled to perfection

C'Est La Vie Gamay 2022 – $9.99
Region: France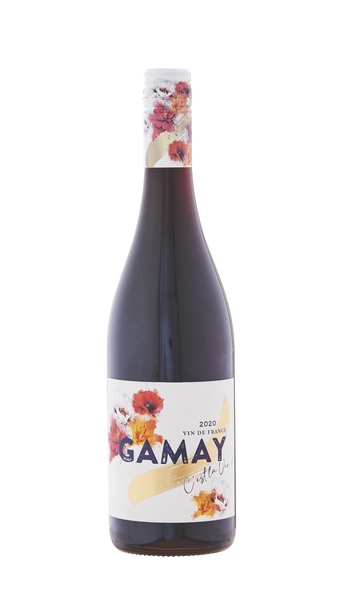 Jason says: "If you're looking to try something a little good different, this super fruity and easy-to-drink Gamay from France is fantastic when lightly chilled, making it the perfect refreshment after you've cranked the indoor heating up. It's also slightly lower in alcohol content at only 11.5%, meaning it's deliciously delectable. One more glass thanks!"
Charles Renoir Beaujolais AOP 2021 – $11.99
Region: Burgundy, France

Jason says: "If there is one thing all wine lovers can agree on, it's that when we see a bottle is from Burgundy, we get excited – and this drop more than lives up to the hype. Brightly coloured and fruit driven, this French special is even better when you serve it lightly chilled. So, if you're one of those Aussies who refuses to wear anything but shorts throughout Winter, it's perfect for you."
Unspoken Shiraz 2022 – $12.99
Region: Langhorne Creek, South Australia

Jason says: "Forget what you thought you knew about Shiraz, this drop defies all the tropes to deliver a wine that is overflowing with juicy red fruits, dark plums and spices. This medium bodied Shiraz is one of the easiest drinking wines you'll try all season and only gets better after a few minutes in the fridge to bring out all the layers of aroma and taste. It's one for wine lovers, best enjoyed with just about anything you want."