From Thursday 8th September, ALDI will bring a shopping experience like no other to Melbourne customers, with the opening of its first-ever Victorian Corner Store.
Located at 501 Swanson St in the heart of Melbourne's CBD, the Corner Store has been created to bring a curated ALDI experience to inner-city customers. It will provide unrivalled convenience to Melbourne shoppers, stocking an extensive range of ready-to-go meals from sushi to sandwiches as well as artisan bakery items in-store. Additionally, the store will feature many of ALDI's iconic items including Special Buys.
In true Melbourne fashion, ALDI will welcome the first customers into the store with a cup of award-winning, barista brewed Lazzio coffee for only 37 cents. Whether customers are cappuccino connoisseurs or flat white fanatics, the limited time only Lazzio coffee cart will pop up from store opening on Thursday, September 8th to Friday September 9th, allowing Corner Store customers to treat themselves to the rich, aromatic flavours of Lazzio coffee, hand roasted in Victoria by the acclaimed Black Bag Roasters team for the price it would cost if buying the beans at ALDI and brewing it at home.
Varun Raheja, ALDI Buying Director: "We are so excited to bring a unique in-store pop-up to Melbourne for the launch of Victoria's first Corner Store. And who better to sample our coffee than the coffee aficionados of Melbourne's CBD – who have worked the formula of delicious coffee and impressive convenience down to a fine art. With our Lazzio coffee receiving the Golden Bean Award for the past three consecutive years and the Canstar Award for being the Best Retail Coffee in Australia this year, we're confident our beans stack up and will impress the coffee-loving Melbournians."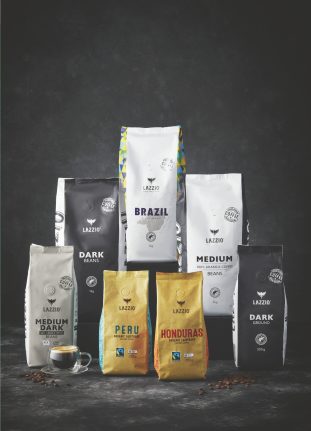 The store boasts an innovative convenience lead layout offering visitors modern interior designs, simple navigation and self-checkouts. At the artisan bakery, Melbourne shoppers can also find a store exclusive Grain + Stone artisan sourdough. Baked locally in Victoria, the ALDI-first Grain + Stone range highlights the product innovation unique to Corner Store, which combines modern convenience with the very best of Victorian craftsmanship. The artisan bakery boasts a wide variety of items from baguettes to cinnamon buns. Melbourne sweet-tooths can rejoice at the selection of croissants and fruit danishes, with bacon and cheese and ricotta and spinach options for the more savoury inclined.
Huw Longman, director of ALDI Corner Stores says: "ALDI's Corner Stores have been designed to better meet the needs of our customers in high-density, urban areas. Shopping habits continue to evolve, and we are seeing a large audience of people who prefer shopping more frequently with a hyper-focus on convenience.
The ALDI Corner Store is designed purposefully to meet these needs, taking convenience and creativity and combining it with the kind of quality and savings that only ALDI can offer. It's a curated experience for inner-city Melbournians that puts convenience at the centre alongside ALDI's renowned value."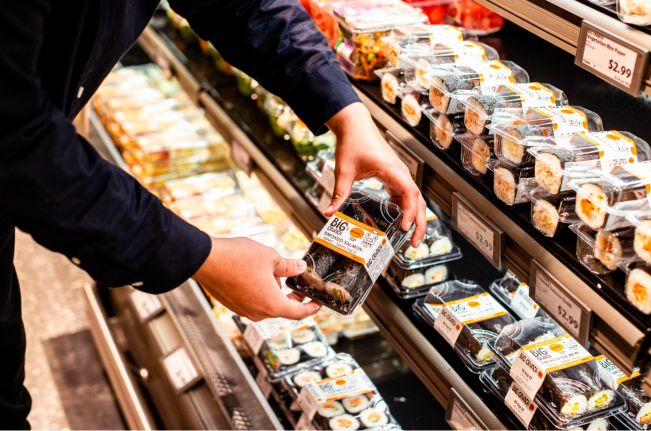 Additionally, as a tribute to Melbourne's renowned artistic community, ALDI Corner store has commissioned a mural from acclaimed Melbourne artist George Rose, who has brought-to-life her trademark blend of vibrant colours and abstract strokes to create a captivating in-store installation.
Think 37 cent coffee and a brand new Melbourne CBD Corner Store couldn't get any better? Think again!  All sales of Lazzio barista brewed coffees as part of this activation will be donated directly to ALDI's national charity partner Camp Quality. ALDI encourages Melbournians looking for the best value coffee in the city to bring their own reusable coffee cup. For every re-usable cup brought to the store, ALDI Australia will double the donation amount for that sale to Camp Quality.
ALDI has committed to donating $1.5 million and raising another $1 million dollars every year for Camp Quality.
The ALDI Corner Store will be open for business from 8:30am, so journey down to Swanson St and experience a unique curated experience courtesy of ALDI.
Address: 501 Swanston St.
Opening Date: September 8
Opening Hours:
Monday – Friday: 8:30AM
Weekends: 8:30AM
Coffee Cart: September 8 – 9
Find our new convenience and bakery product range in store including:
Bakery
White Sourdough 765g, $6.99
Sourdough Light Rye 765g, $6.99
Sourdough Seedy Wholewheat 765g, $6.99
Sourdough Spelt 765g, $6.99
Sourdough Olive and Basil 765g, $6.99
Soy, Pumpkin Sesame Seeds Sourdough 765g, $6.99
Sourdough Cranberry Walnut 680g, $6.99
Sourdough Spiced Fruit 680g, $6.99
Sourdough Roasted Pumpkin 470g, $6.99
Sourdough Corn 640g, $6.99
Baguette 385g, $4.99
Milk Buns 4pk, $3.99
Zataar Braed 2pk 300g, $4.49
Morning Bun 1pk, $4.49
Croissant 1pk, $3.29
Almond Croissant 1pk, $3.69
Pain Chocolate 1pk, $3.29
Double Raisin Snail 1pk, $3.29
Apricot Danish 1pk, $3.29
Cherry Danish 1pk, $3.49
Bacon & Cheese Danish 1pk, $3.99
Spinach & Ricotta Danish 1pk, $3.99
Sushi
Teriyaki Chicken Maki Sushi Roll, $2.99
Tuna & Avocado Maki Sushi Roll, $2.99
Smoked Salmon & Avocado Maki Sushi Roll, $2.99
Smoked Salmon Maki Twin Pack, $5.49
Chicken Schnitzel Maki Twin Pack, $5.49
Mixed Seafood Sushi & Nigiri 7pcs, $6.99
Sashimi Salmon and Cucumber Sushi & Nigiri 8pcs, $6.99
Chicken Rice Paper Roll, $2.99
Vegetarian Rice Paper Roll, $2.99
Sandwich and Wraps
Egg & Mayo Sandwich 129g, $4.99
Egg & Lettuce Sandwich 171g, $4.99
Tasty Cheese & Tomato Chutney Sandwich 205g, $4.99
Smoked Ham, Tasty Cheese & Dijon Sandwich 170g, $5.99
Chicken BLT Sandwich 185g, $5.99
Chicken, Lettuce and Avo Sandwich 191g, $5.99
Mixed Triple Selection Sandwiches 252g, $6.99
Mixed Chicken Triple Sandwich 263g, $6.99
Tandoori Chicken Wrap 193g, $5.99
Peri Peri Chicken Wrap 163g, $5.99
ALDI Corner Store Design Concept, Interior Design, Graphic Design, Mural Commission and Direction and Detailed Design Guidelines by Landini Associates.