ALDI Australia's premium Curated Collection range of luxurious products, sourced from leading producers from across Australia and the world, is back for Christmas, with three exciting additions that will surely make everyone's nice list.

Indulge in the decadent NEW Chocolate Cake Bombes ($8.99) and savour the exquisite NEW Scottish all-butter butterscotch & double cream shortbread rounds ($6.99), which are both welcome additions to the range in 2023. Back this year by popular demand, the luxury 18 Month Matured Christmas Pudding ($18.99) makes its triumphant return to the delight of many.
With prices starting from as little as $3.99, the range showcases ALDI's commitment to delivering luxury at affordable prices. The collection has even earned a prestigious 2022 Vertex Gold Award for outstanding new exclusive brand!
Shoppers in search of the perfect gourmet gift (or a little treat for themselves) to add some yuletide cheer will find the Scottish shortbread fingers ($12.99) a real crowd pleaser, as well as the returning butterscotch ($5.99), salted caramels ($7.99), and gourmet nougat ($4.99). These festive goodies are the perfect addition to a Christmas hamper, a standalone gift or a delicious plus one at any Christmas gathering.
ALDI Australia's Shopping Expert Kylie Warnke says the Curated Collection range is the perfect choice for Aussie families looking to get the best bang for their buck this festive season.
"From the returning 18-Month Matured Pudding to the delectable new Mini Chocolate Cake Bombes, our luxurious Curated Collection is back this year, making it easier for more Australians to enjoy premium festive goodies without the premium price tag. Working with our partners across Australia and around the globe, this year's collection brings together high quality, luxurious Christmas flavours, available at the lowest prices."
ALDI 2023 Curated Collection: Available from 24 October
Delicious puds and cakes for every Chrissy celebration:
Kylie says: "It isn't Christmas quite the same without a traditional pudding or cake to end your meal with. This year, the decedent 18-Month Matured Pudding returns to ALDI shelves around the country, to the delight of all shoppers. Enjoy the full range of traditional fruit cakes and be sure to try the new Chocolate Cake Bombes, all available without the luxury price tag."
NEW Chocolate Cake Bombes 4pk 180g $8.99- A new addition to the Curated Collection range this year, the Chocolate Cake Bombes are made with Rainforest Alliance chocolate mud cake and are coated in a smooth dark and white chocolate shell.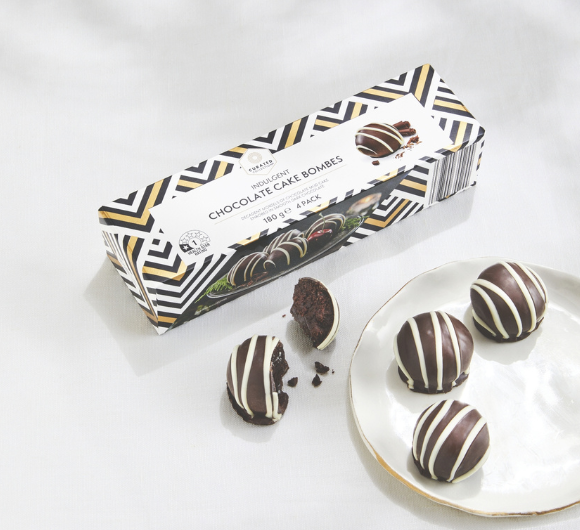 RETURNING 18-Month Matured Pudding 800g $18.99- Deck the halls and Indulge in the returning 18 Month Matured Christmas Pudding, a beloved and delicious treat which are back on ALDI shelves this Christmas.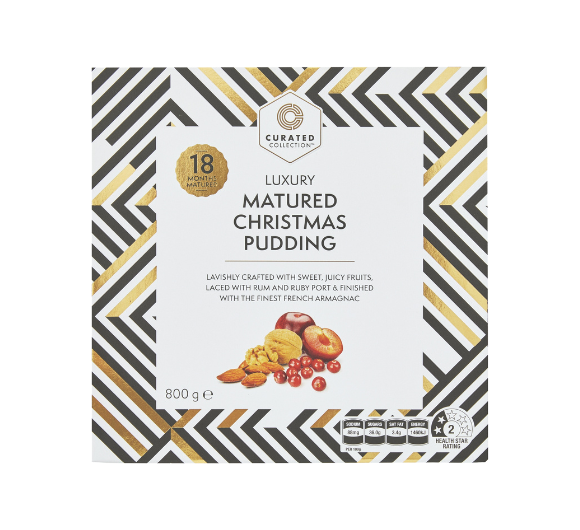 12-Month Vintage or Gluten Free Christmas Pudding 700g $14.99- This Canstar-award winning 12 Month Matured Christmas Pudding is lavishly crafted with sweet, dried fruits, laced with rum and ruby port and finished with the finest French Armagnac.
Christmas Fruit Cake 200g $4.99- Christmas isn't Christmas without a fruit cake, so why not enjoy nine! There is a selection of nine Christmas fruit cakes available this year, flavoured with butter, brandy or gin and topped with marzipan, a variety of cherries, icing and nuts delivered straight from the UK.
Christmas Fruit Cake 800g $11.49- This decadent fruit cake, from the UK, is generously infused with fine brandy and topped with a delicious layer of marzipan and soft white icing.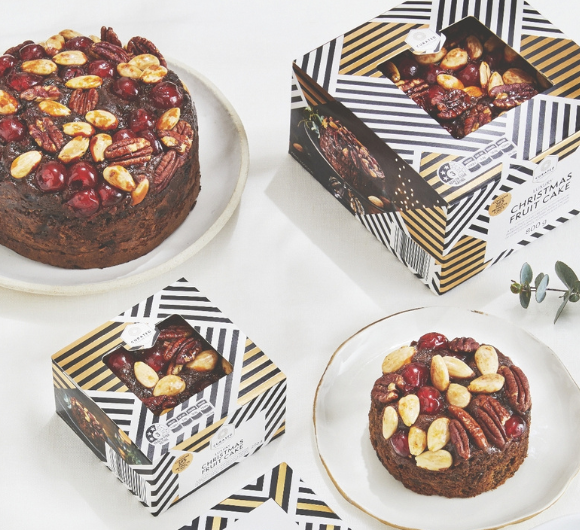 Confectionery delights to fill up the stockings:
Kylie says: "'Tis the shortbreads this Christmas with the new Scottish Shortbread Rounds. They come in two delicious flavours and available for just $6.99 a tin, you won't be able to stop at just one biscuit."
NEW Flavoured Scottish Shortbread Rounds 150g $6.99- An assortment of Scottish all butter shortbread rounds made from premium quality ingredients and packaged in a beautiful cannister style tin. Available in Milk Chocolate & Honeycomb or Salted Caramel & Apple.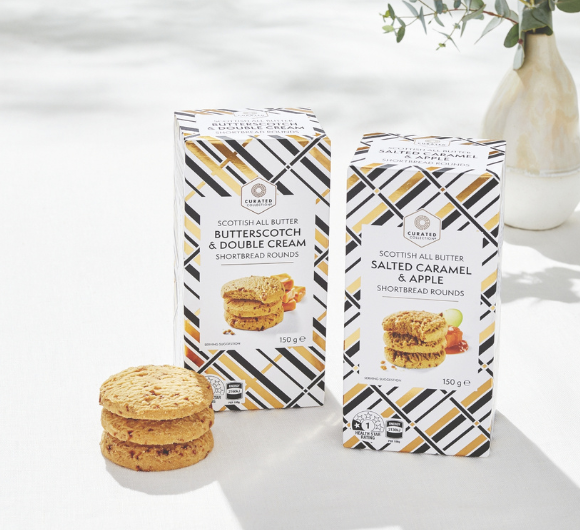 Gourmet Nougat 150g $4.99- These locally-sourced nougats use carefully selected ingredients to create a creamy, soft texture. It comes in three flavours; Almond & Pistachio, Cranberry, Pistachio & Cherry, and Pecan, Fig & Burnt Caramel.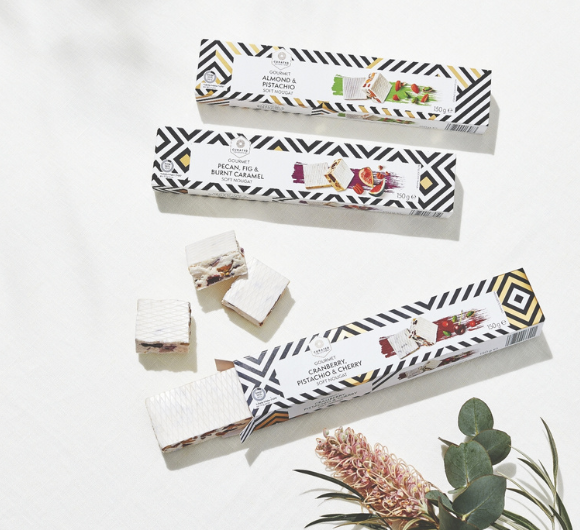 Luxury Fudge 150g $4.99- This delicious firm-biting, slightly-crumbly fudge from Yorkshire, UK is cut into bite size pieces that delicately melt in your mouth. Choose from Butter, Clotted Cream, Gingerbread, Salted Caramel, or Canadian Maple flavours.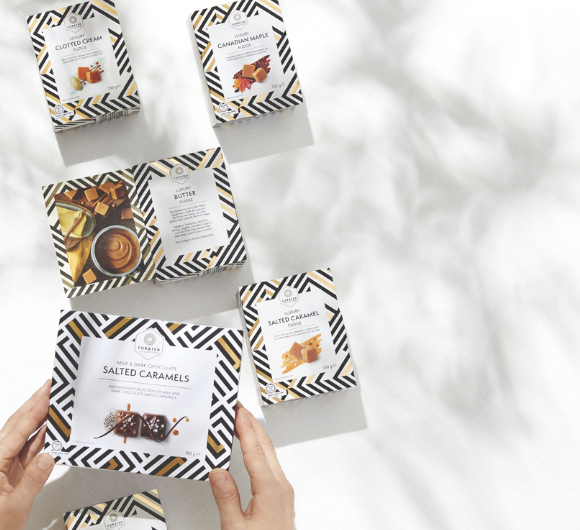 Butterscotch 125g $5.99- The luxury hand-broken butterscotch enrobed in smooth milk chocolate was made in the UK for a whole new level of decadence. It comes in Milk Chocolate Burnt Butter or Dark Chocolate Ginger flavours.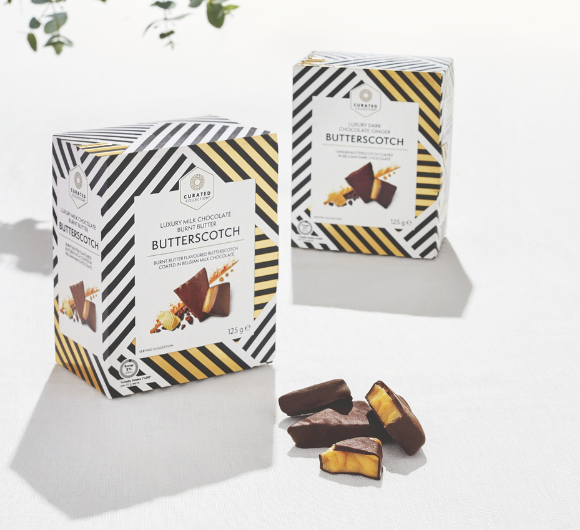 Premium Sweet Crispbreads 150g $6.49- These delectable Australian-made sweet crispbreads are available in three flavour options: Fig & Ginger, Pistachio & Cranberry and a Gluten-Free Almond.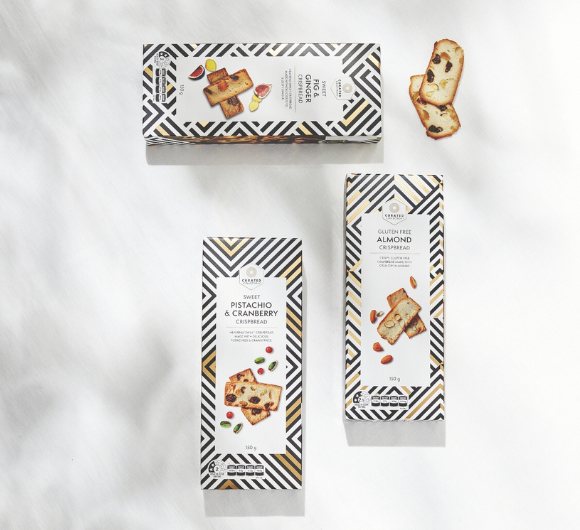 Chocolate Salted Caramel Box 180g $7.99- An indulgent selection of milk and dark chocolate salted caramels from Ireland.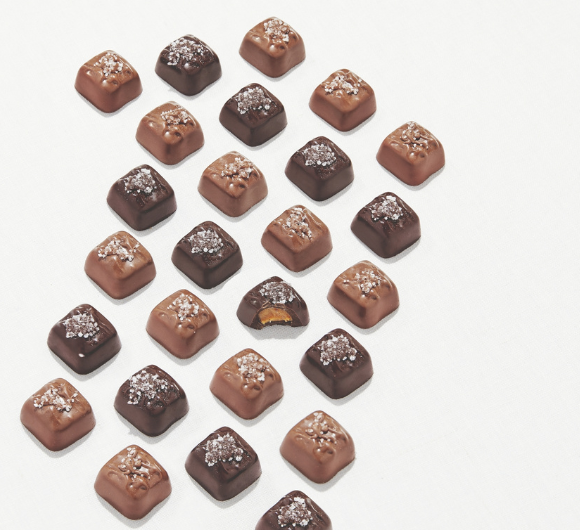 Scottish Shortbread Fingers 360g $12.99- These traditional all butter Scottish shortbread fingers are slow baked for a light and crumbly texture and hand finished using a traditional recipe.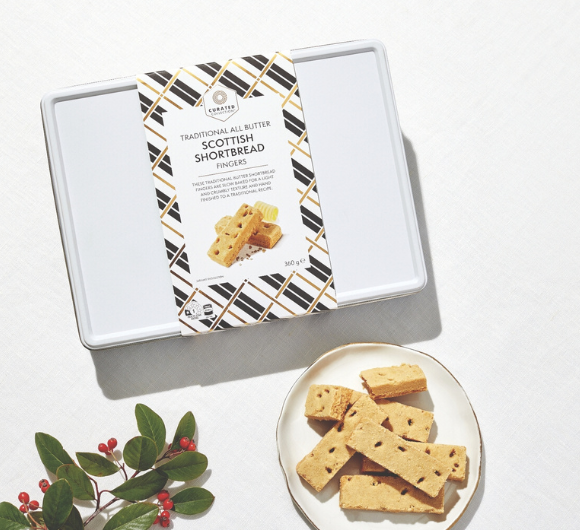 Sensational savoury staples for every festive meal:
Kylie says: "For a great Kris Kringle present, why not bundle up the delightful Mediterranean Style Dukkah, Premium Australian Extra Virgin Olive Oil and Australian Wild Olives. A delicious gift idea that doesn't break the bank, coming together for under $18."
Mediterranean Style Dukkah 100g $3.99- This aromatic dukkah is nut free and made with fusions of herbs, seeds and spices from South Africa. Try it as a crust, dip or sprinkle over meat, vegetables and salads for a burst of flavour and crunch. Choose from Linseed & Paprika, Coriander & Seed or Mustard & Cumin.
Australian Wild Olives 300g $6.99- These Wild Australian olives come from self-sown trees, resulting in a small bullet shaped fruit, with intense flavour. These olives are hand-picked and brine-cured, using the traditional Greek method of fermentation in water, salt and a splash of vinegar.
Finishing Vinegars 250ml $6.99- This decadent, full bodied and balanced Australian-made finishing vinegar comes in Caramelised Fig, Black Cherry, Pomegranate, or Raspberry flavours.
Premium Australian Extra Virgin Olive Oil 375ml $6.99- Premium Australian Extra Virgin Olive Oil made from South Australian Olives. Available in Picual, Frantoio and Manzanillo varieties.
Mixed Nuts Gift Jar 400g $13.99- A selection of the finest quality nuts expertly sourced from around the world. Enjoy locally grown Australian almonds and macadamias blended with jumbo cashews and pistachios, all carefully roasted and lightly sprinkled with salt to create the perfect blend of crunch and flavour.
Curated Collection Luxury Australian Wagyu Beef Biltong 180g $19.99- The Wagyu biltong is made from premium 100% Australian Beef Wagyu. The extra marbling qualities of the Wagyu beef add to the overall flavour, and it comes in a premium gift box, making it a great gift for every foodie.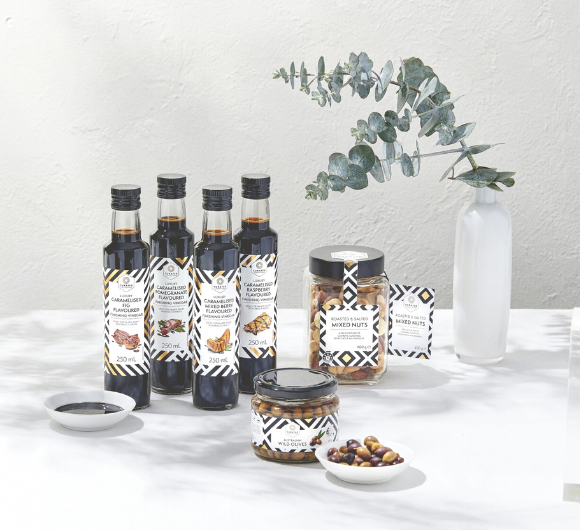 In addition to ALDI's Curated Collection, there is also ALDI's Kringle & Co range of Christmas goodies with a special shout out to these NEW and award-winning products starting from $2.69:
NEW in 2023
Salted Caramel Tarts Bombe 6pk, $6.49
Fruit Flavoured Berry Tarts 9pk, $5.69
New Flavour Jamaican Rum Fruit Mince Tarts 6pk 290g, $6.99
Fruit Flavoured Lemon Tarts 9pk, $5.69
Canstar Awarded goodies
New flavour Jamaican Rum Fruit Mince Tarts 6pk 290g, $6.99
Fruit Mince Almond Tarts 6pk 290g, $6.99
Salted Caramel Pudding 500g, $7.49
Chocolate Pudding 500g, $7.49
---