At ALDI we're known for many things – the middle aisle of dreams, lightning-fast check-outs, award-winning wines for less, and gourmet cheeses at un-BRIE-lievable prices.
Well, dairy-lovers are in luck, because we're bringing six new seriously Goud-a cheeses to our shelves set to elevate your cheese platter whatever the occasion.
The shining new gem of the cheese selection is Emporium Selection's Goats Cheese Pearls infused with fig ($3.99). Made in France, these little drops of heaven are bite-sized balls of creamy deliciousness filled with sweet fig for a perfect balanced bite. Great for appetizers or salads, they will surely be a hit for your next event.
Shane Aitken, Buying Director at ALDI Australia said: "We're incredibly excited to be bringing the Goats Cheese pearls to our stores, we can't wait to see how our cheese-loving customers respond to these delectable bites."
For those more inclined to the Scandinavian way of life, the Swiss Grand Maurice cheese ($3.99) may be more favourable. This unique recipe was passed down through the generations of the Lustenberger family to create a fine 10-month matured cheese with a fruity and tangy taste.
Other notable mentions include the Balsamic BellaVitano ($5.99) that is prepared with a few drops of balsamic vinegar, and the Honey Infused Goat's Cheese ($2.69) – an entertainer's dream with its soft and creamy texture, making it perfect for appetizers.
Shane said: "We're really proud of the unique and broad range of cheeses we have brought into stores this year. There are so many fine and beautiful cheeses that are perfect for every palette and every occasion, all available at our everyday low prices.
"We work hard to source and curate a selection of cheeses that our ALDI customers will enjoy testing with family and friends. Our cheeses continue to be one of the most loved aisles in our stores and we look forward to seeing how these new additions cut it."
So Gouda-gracious, pop into your local ALDI to pick up these fine cheeses while stocks last.
Specially Selected L'Ovale 300g
$5.99
Available in stores now as part of ALDI's permanent core range
Shane says:
"This delicate soft cheese is produced in the Limousin region, south-central France. It has a creamy texture with a delicate flavour to be further enjoyed with a quality red wine, nuts, grapes or crusty bread."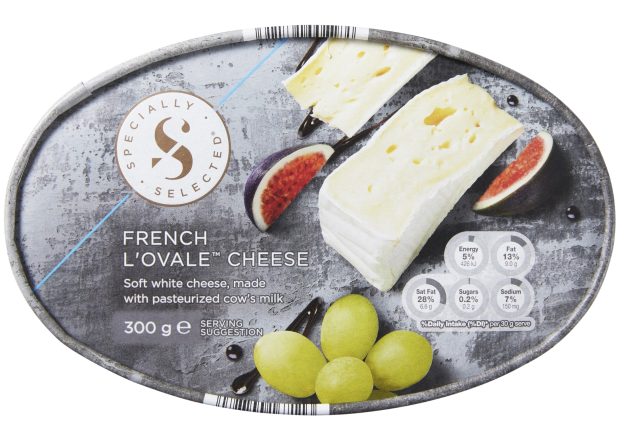 Emporium Selection Infused Fig Goats Cheese Pearls
$3.99
Available for a limited time only
Shane says:
"Brand new to the market, these flavoured goat cheese bite sized pearls with fig filling will be nothing like you have had before. They are made in France and are perfect for appetizers and salads."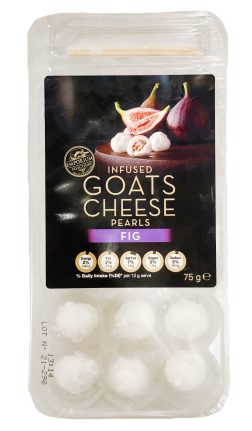 Emporium Selection Swiss Grand Maurice 150g
$3.99
Available for a limited time only
Shane says:
"The Swiss Grand Maurice is created by the passionate cheesemaker Maurice Lustenberger, using the recipe for the Grand Maurice Réserve du Patron® which has been passed down through generations of the family. The family uses untreated raw milk and is made fresh in the local village dairy. The loaves are matured over 10 months resulting in a uniqley fruity and tangy taste – a one of a kind cheese!"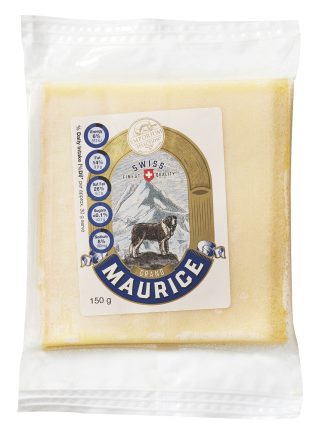 Emporium Selection Goats Cheese – Honey 110g
$2.69
Available for a limited only
Shane says:
"This latest goats cheese is soft, creamy and infused with honey. It is made in France and perfectly accompanies fruits, jam, pistachios and can be used in salads and pastries."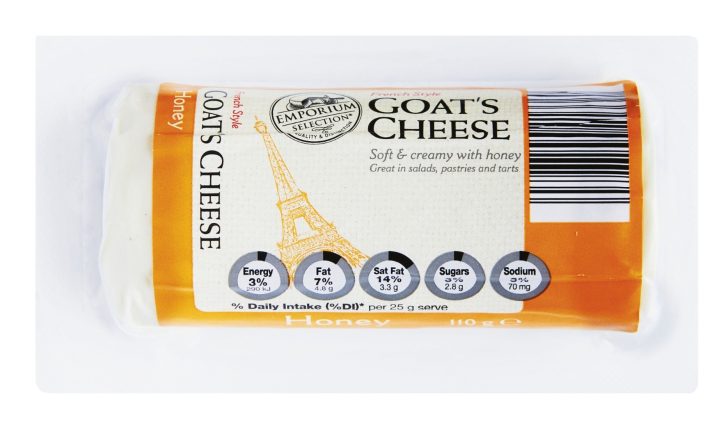 Sartori Balsamic BellaVitano 150g
$5.99
Available for a limited time only
Shane says:
"This unique cheese is prepared with a few drops of balsamic vinegar. It has a sweet, nutty and fruity flavour and pairs well with crusty breads, nuts, dried fruits and chocolate."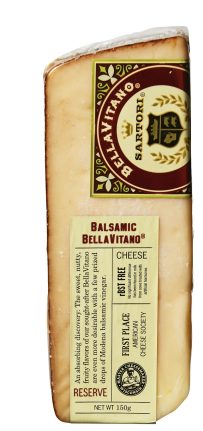 Emporium Selection Spanish Tapas 150g
$5.99
Available for a limited time only
Shane says:
"Include all your favourites in this selection. It includes a curated range of traditional Spanish tapas produced in Spain, including 18-month aged serrano ham, Manchego, Iberico and goat's cheeses. It pairs well with crackers, nuts, mustard sauces and red wine."