ALDI Australia is proud to announce its three year partnership with Camp Quality, by committing to $1.5 million in donations over the three year period and aiming to raise additional funds via a range of fundraising initiatives to support children impacted by cancer.
Camp Quality provides services and programs to help children aged 0-13 cope with the daily ups and downs of dealing with cancer, whether it be their own diagnosis, their siblings or a parent. Its services and programs  include Kids' Camps, Family Camps, Family Fun Days and the Camp Quality Puppet Program. With the motto "laughter is the best medicine", Camp Quality creates opportunities for kids facing cancer to just be kids again, and to laugh, make new friends and have adventures.
The charity is close to many hearts across Australia including some of our own employees. Ben Jacobs, an Area Manager for ALDI in New South Wales, has been volunteering with Camp Quality for many years.
"I've been a volunteer with Camp Quality for three years and most recently as a companion at the Kids' Camps. I found out about the organisation through my sister, who used to attend camps and is now a companion herself. She encouraged me to volunteer, as sometimes there wasn't enough male volunteers to buddy up with all the boys. It was great to be able to make a difference and have SO much fun while doing so."
"Seeing kids who have lost their hair, limbs or loved ones and being surrounded by so much laughter really shows why Camp Quality is such a special organisation. They help kids be kids again, and truly live by their motto of laughter being the best medicine. I'm very proud to support Camp Quality, and was ecstatic to hear that ALDI will be partnering with them," said Ben.
ALDI looks forward to supporting Camp Quality over the coming years, creating positive experiences and happy memories for children and their families doing it tough because of cancer.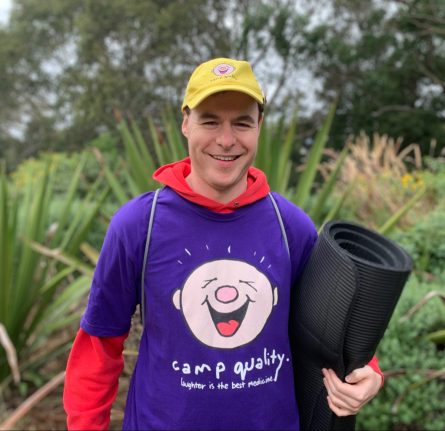 Ben Jacobs, ALDI Australia Area Manager