As a kid, Leigh Edward was the envy of all his school friends. Dubbed "Chief Lolly Taster" at Ferndale Confectionery, Leigh, General Manager of Ferndale Confectionary, has grown up watching his family business transform into the successful company it is today.
The business began when Leigh's dad, Bruce, became frustrated with the lack of sugar free confectionery options available. Bruce had worked at a major confectionery company for 18 years but with a history of diabetes in the family, he saw a gap in the market for 'better for you' confectionery products.
So in 1993, Bruce quit his job and a couple of years later, Ferndale Confectionery became the first Australian business to produce sugar free confectionery that only contained natural colours and flavours.
The tipping point for the business came when Bruce heard ALDI was planning to come to Australia. Before ALDI even opened, he set up a meeting with ALDI management. There they explained ALDI's ways of working and product requirements, which were a little different to other retailers in Australia.
"Dad embraced it, and four months later, he returned to ALDI with a range of product options that he had developed, ensuring each product met or exceeded the requirements ALDI had outlined," Leigh says. "ALDI was impressed with the products he had created, and the rest is history."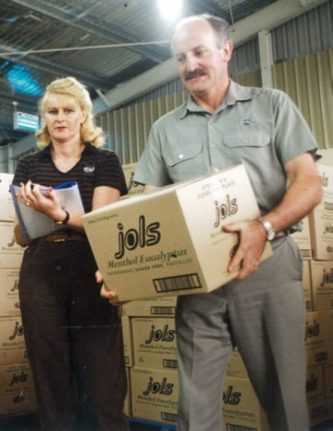 The sweet taste of success
Since partnering with ALDI when it first opened more than 17 years ago, Ferndale has seen double digit growth year on year. Today, it supplies seven products to ALDI, including three flavours of Flirt Chewing Gum, two flavours of Blitz Chewy Mints and two of the Blitz Sugar Free Mints.
"ALDI gives us the confidence to continue to invest in our business, allowing us to explore new technology and innovate with continuous product development. In return, this secures our future and the jobs of many families in regional Victoria," Leigh explains.
Today, Ferndale produces more than 25 million packets of sweets a year at its factory in Delacombe, Victoria. It currently employs 30 people and is about to open a second, $6 million processing facility that will see the team grow to 50.
Lindall Hendriks, Buying Director at ALDI, says the Ferndale story is a great example of success for a family-owned Australian business growing with ALDI.
"As the Buying Director for Confectionary, I've been honoured to work in partnership with Leigh and the Ferndale team for the past six years. Leigh and Bruce have been true advocates of continuous improvement with regard to manufacturing efficiency and product innovation, all in support of ALDI's objective to bring exceptional quality and value to our customers for low prices every day," she said.
"I am excited about Ferndale's recent manufacturing expansion and I am confident that we will still be partnering with the team in years to come."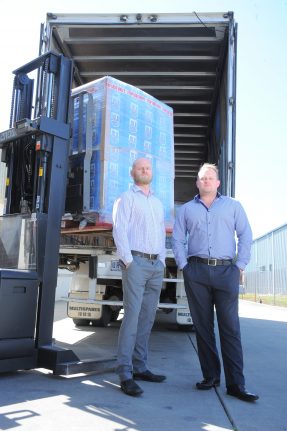 Investing in innovation
Throughout the relationship, Ferndale and ALDI have worked together to monitor category trends and consumers needs in both domestic and international markets. They then work together to find products and propositions that satisfy these trends and needs "better than any other option", according to Leigh.
"Besides product quality and value for money, innovation is the most important thing within our business," Leigh says. "As a smaller family owned and operated organisation, we must always offer up new, innovative products in order to remain relevant and at the forefront of consumers' minds."
Ferndale gives ALDI the opportunity to review any new concepts it has developed and potentially take these concepts to market as an ALDI branded product, often before the generic brand is launched.
"Confectionery should be fun and exciting, so developing new products is not only a great way to grow the category, it keeps our staff engaged and gives them ownership of the projects," Leigh says. "A staff member within Ferndale can take a product concept from idea to reality in a very short period of time with ALDI, and that's what drives us to be the best."