Christmas and tradition go together like, well, roast pork and apple sauce. But the thing about the Christmas traditions we know and love today is that they were once new and exciting.
There was a time, many years ago it must be said, when Grandma's Plum Pudding was the new addition to the Christmas Day menu. Likewise, Frank Sinatra's 'Jingle Bells' must have sounded positively fresh to those gathered around the radio in 1950. And as for those reliably awful Christmas cracker jokes, we've been telling them for so long that it's hard to imagine a time when Christmas lunch wasn't punctuated by the one about what Snowmen wear on their heads. (Ice caps, FYI.)
While some Christmas traditions aren't going anywhere – who's going to say no to presents – others are ripe for reinvention. We've got the key Christmas trends to get you thinking outside the box this year and help you prepare a Yuletide feast fit for your friends, family and followers.
"We understand that Christmas is a memorable time for many Australians, who put careful consideration into creating special moments for their family and friends. To make Christmas time as special as can be, this year's range has been inspired by trends from around the world. Some of these trends reflect the popularity of Australian made Christmas classics, while other products have convenience in mind, and then we have delicacies that have been sourced from Europe to ensure authentic taste and quality. There are some products that are leading the way in 2019 and we are sure that our range will create an unforgettable, fun and enjoyable Christmas for everyone," said David Dimovski, Christmas Buying Director at ALDI Australia.
If you're hosting Christmas and want to get a bit more creative with your hot roast lunch and table decorated with Candy Canes and scorched almonds, read on.
Redefining Tradition
Fittingly, the first trend we're really excited about at ALDI is redefining tradition. Who says you need to serve champagne at your Christmas do? Gin is quickly becoming the drink du jour at parties, openings and backyard get-togethers, so why not mix things up with a Gin Mule made with our Darley's London Style Gin ($29.99). Lime, mint and ginger beer are perfectly suited to an Aussie Christmas, and the gin's transformation from blue to pink as the citrus hits it will add some theatre to proceedings. As for what to serve those who don't drink, we recommend an Organic Strawberry and Mint Kombucha (on sale in November). It's festive, deliciously refreshing and suitably now.
When it comes to sweet treats, ALDI has plenty of options that taste as good as they'll look artfully arranged on your Christmas table. Our Gourmet Nougat ($4.99) (available in Hazelnut, Cherry, Cranberry and Pistachio), Luxury Christmas Fudge ($4.99) (choose from Butter, Dark Chocolate Cherry, Clotted Cream, Salted Caramel or Canadian Maple) and Handcrafted British Honeycomb ($4.99), an exciting new addition to our Christmas range and available in milk chocolate, prosecco and salted caramel flavours, are sure to add a bit of novelty, not to mention wow factor, to your Christmas festivities. We also can't think of many people who would pass up our French-made Christmas Tree Brioche, filled with pastry cream and chocolate chips. On the gin trend, our Sloe Gin Mince Tarts (both on sale in November) will be a fan favourite with any gin lover, giving the traditional fruit variety a run for their money. And if you're on the lookout for a real showstopper, look no further than our Golden Champagne Pudding ($10.99). Made with ALDI's very own Veuve Monsigny Premier Cru Champagne, and dusted with edible gold for some extra Christmas magic, this golden cherry-topped treat is a far cry from the plain ol' puddings of Christmases past.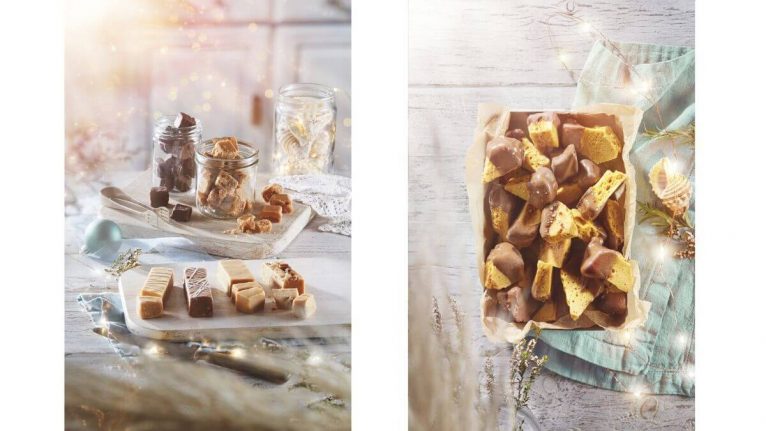 Platters
Moving right along, the Platter trend is massive right now for a few good reasons. They're delicious, they're easy to prepare and they make a great focal point for a party. But remember, your Christmas platter is only as good as what's on it—and how it's arranged, of course. Fortunately, your local ALDI store will have your platter preferences well and truly covered when its range of delectable delicacies go on sale in the coming weeks.
The Antipasto Platter features an appetising selection of three 100% Australian deli meats from the Darling Downs of Southern Queensland. The indulgent Truffle Prosciutto, as well as the Mild and Hot Sopressa salamis, make the perfect base for a praise-worthy and convenient Christmas platter. Next, we recommend the Tapas Platter, which includes a delicious combination of Chorizo, Serrano ham, plump olives and a delicious Manchego, a hard sheep milk cheese from central Spain whose origins can be traced back to ancient times. For something more exotic, try the Sliced Wild Boar, flavoured in Truffle or Fennel. The Jamon Iberico Belotta and Prosciutto di San Daniele (all on sale in November) also make worthy, and suitably Mediterranean, additions to any Christmas platter. If you're looking to boost your platter, head to the fridges in store for some delicious Australian and European cheeses – our Le Pave ($5.99), White Stilton (on sale November) and Truffle Brie ($3.99) are the perfect accompaniments. Lastly, make sure you balance out the flavours and colours with some of ALDI's fresh produce. Think bunches of juicy grapes, cherry tomatoes, crunchy Granny Smith apples and cucumbers.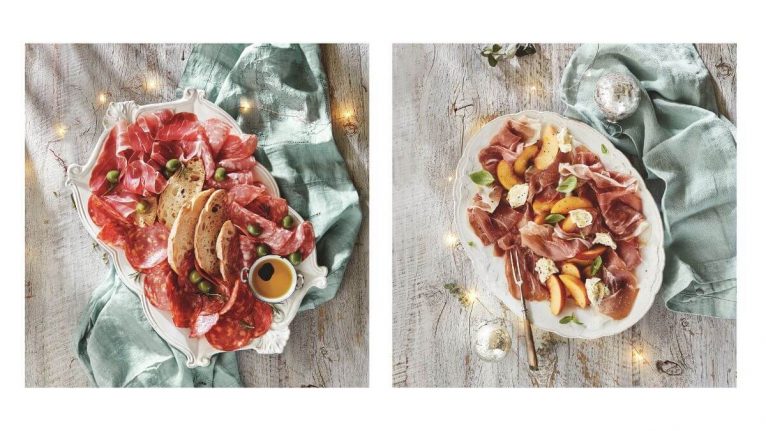 Convenience
The other big trend we've noticed is the one towards convenience. While it might be nice to boil your own pudding months in advance, make the mince pies from scratch and make your own bon-bons, most of us are far too busy. And that's OK, because as far as we're concerned Christmas should be spent enjoying the company of family and friends, not worrying about how you'll get everything done in time.
To help you and yours enjoy a stress-free Chrissy, we bring you the following selection of tried and tested time-savers. Whether you serve it for lunch or not, no Christmas would be complete without a ham and our Boneless Glazed Ham (on sale in November), variety comes pre-glazed in maple and ready to slice and serve. If you do want to cook your own ham, go for the Specially Selected Pre-Cloved Half Leg Ham (on sale in December). It comes pre-scored and rindless, meaning you just need to drizzle your favourite glaze on and pop it on the oven. On the seafood front, we have a Whole Flavoured Salmon ($19.99), Whole Cooked Lobster ($19.99) that's ready to serve and, for something a little different, Whole Scampi ($24.99) from the clear waters of northern Denmark.
And the convenience doesn't end once the dinner plates have been cleared. Our Single Sponge Puddings (on sale in November) in chocolate hazelnut and chocolate butterscotch come in single serve portions. This Christmas dessert is easy to dish out something delicious, quickly. And for a truly Buon Natale you can't go past our Panettone with Mascarpone (on sale in late November). With a delicious mascarpone included, you won't have to worry about what to serve with this Italian Christmas treat.
Looking for delicious sides with minimal effort? Our Goose Fat Roasted Potatoes ($3.99) and Honey Glazed Parsnips ($2.99) are sure to go down a treat. This year we've also introduced Turkey Mini Kiev Balls ($5.99), a fun side dish made from Australian turkey breast with a cranberry and bacon filling in a crispy ciabatta and parsley coating.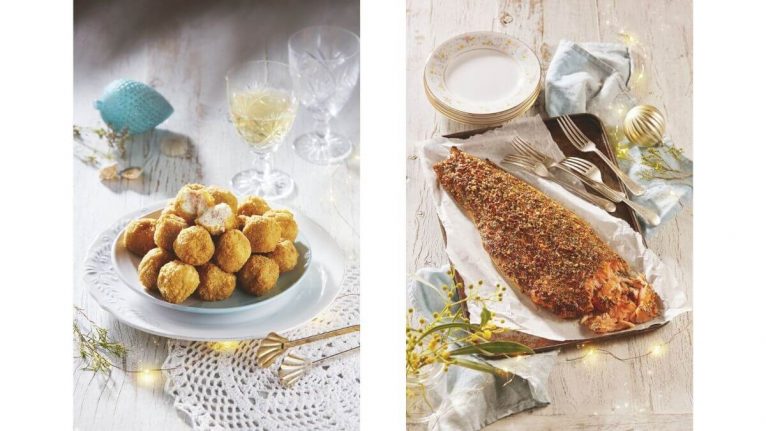 So, as you prepare to pull the decorations out of storage, put up the tree and pick out pressies for your nearest and dearest, rest easy knowing that ALDI has plenty of great value Christmas options to choose from this year. And who knows? You might even start a new Christmas tradition that will be passed down through the generations.